The 2023 JH Ohio Model United Nations (OMUN) Education Contest took place earlier this week in Columbus. Through the process of role-playing, Riverside JH students became delegates of Switzerland in order to write, present and debate issues affecting the nations and peoples of the world. Riverside students presented culturally based talent, participated in global education contests and debated current global issues. Riverside students influenced countries to adopt Swiss green roofs to reduce energy waste and also to adopt a neutral foreign policy regarding the war in Ukraine during United Nations resolution debates. Morgan Shockey earned an Leadership Excellence Award, while the entire team won the Outstanding Cultural Award due to displaying an accurate cultural, political and historical representation of Switzerland. Congrats to Riverside's JH OMUN!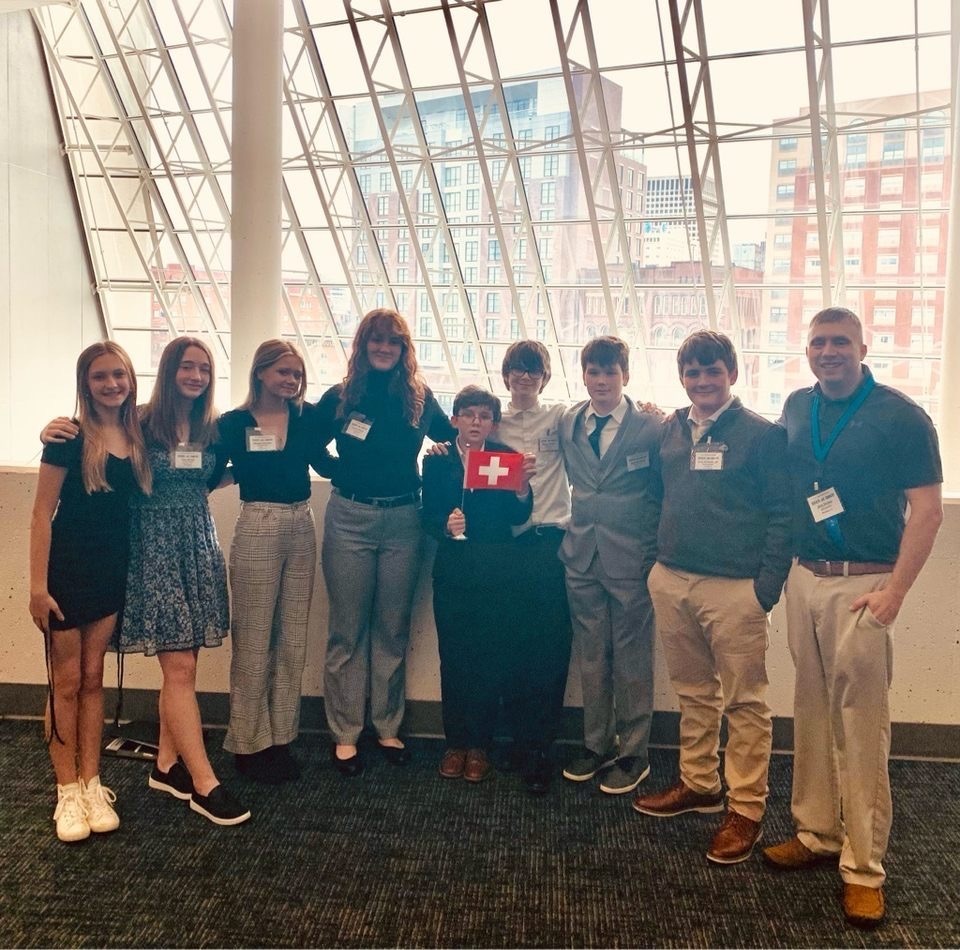 On Monday, Miss Avery and Sebastian both visited the art show. They were excited for their loved ones to see their creations! They also enjoyed their "royalties" for making an appearance at the art show. 😉💙💰❤️😉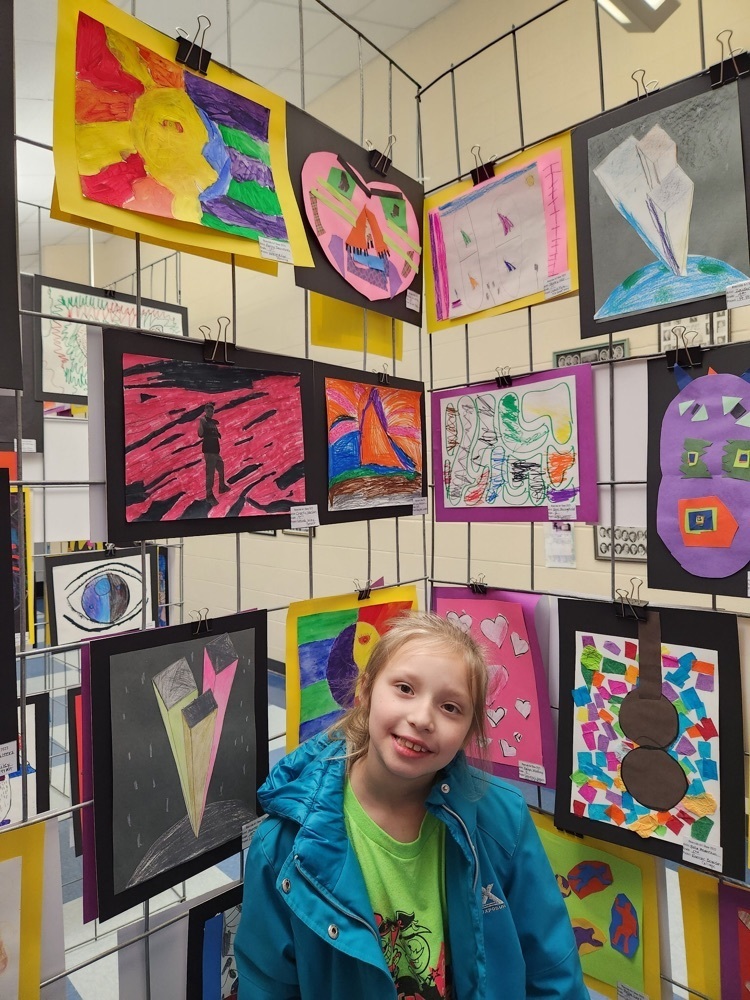 On Tuesday, March 14th, Mrs. Easton's and Ms. Cotterman's 1st graders sang and then read poems and a story during the Senior Citizens' luncheon. ❤️☘️💙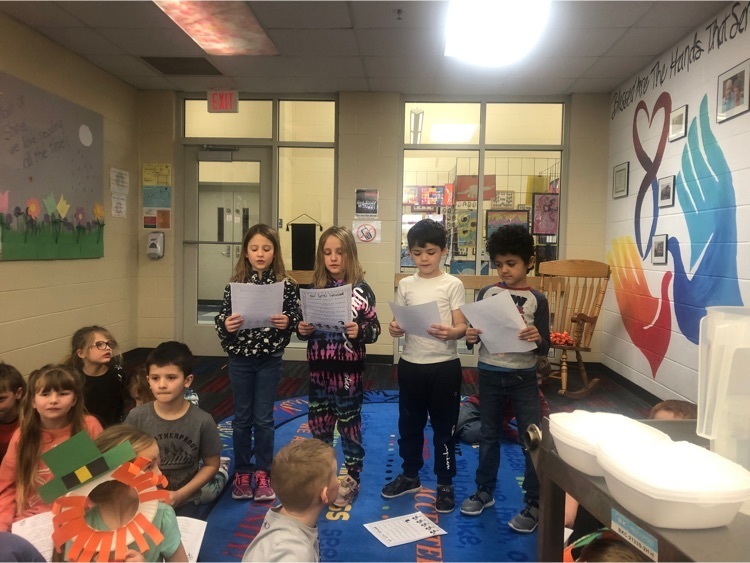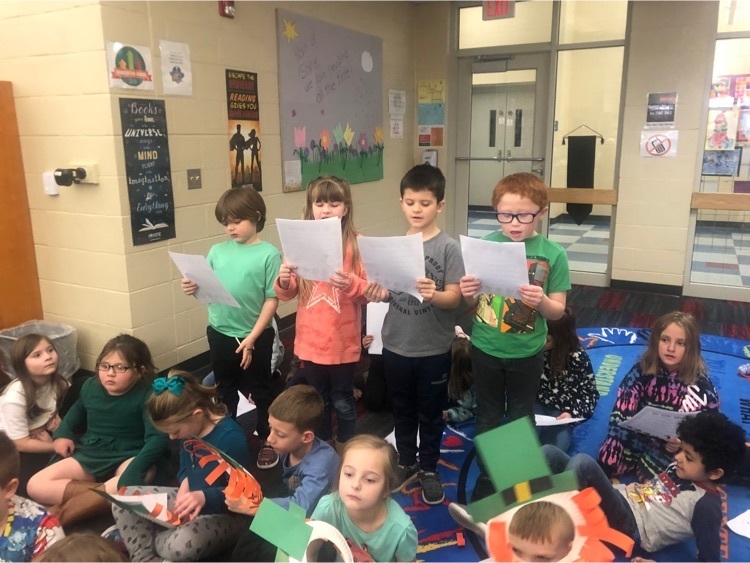 Riverside Cheerleaders are selling Butter Braid Pastries again. Please see the attachment.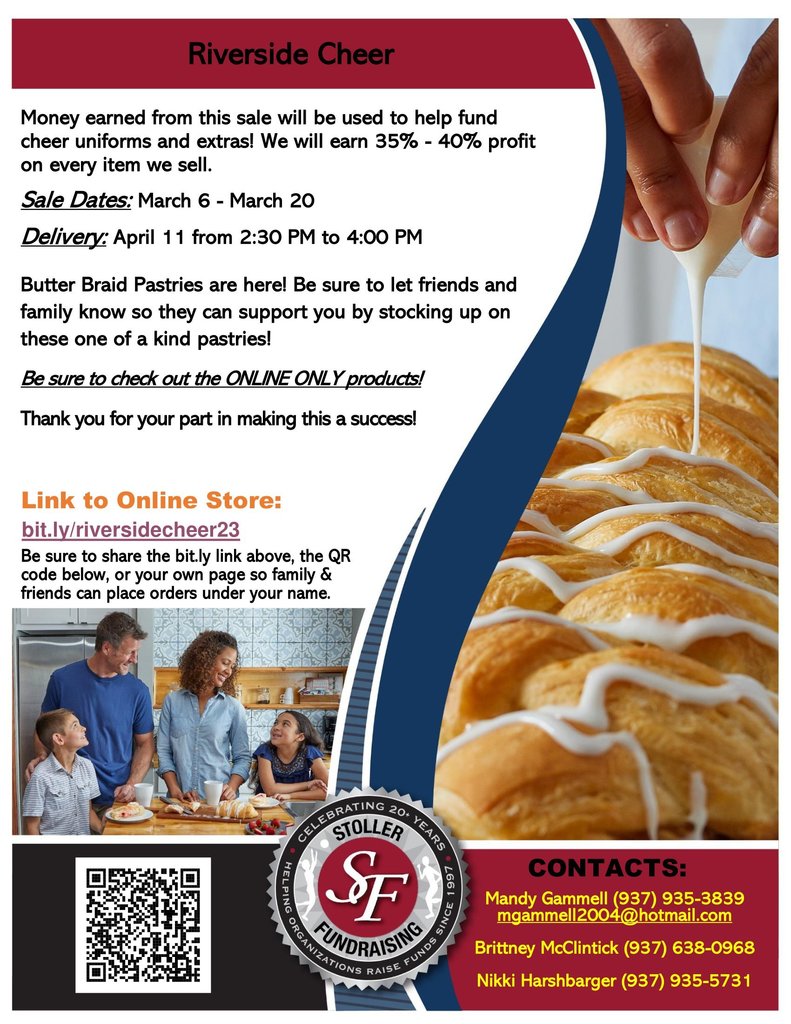 Great job third and fourth grade on your program tonight!!! Go Pirates!!!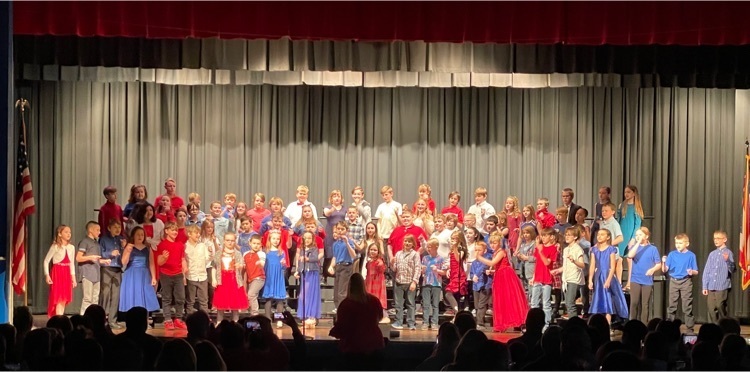 Today Grayson was soooo excited to "purchase" his Star Wars Lego set for $5.00 from the prize store. He works hard earning and saving his money to get the things he wants. Way to go, Gray! ❤️💰💙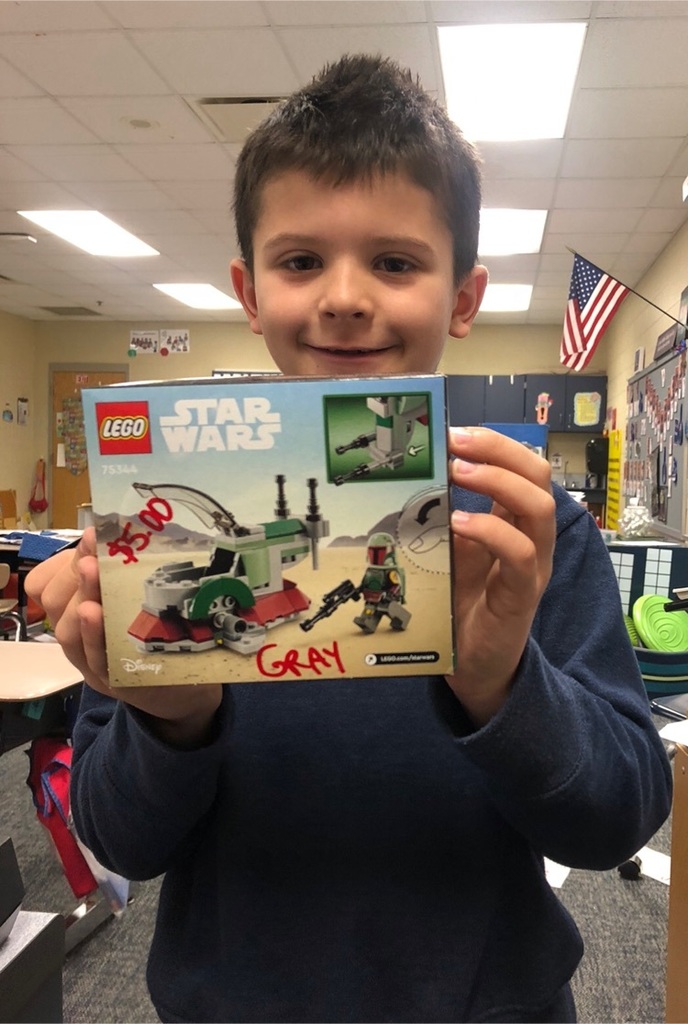 3rd and 4th grade music program tonight!!! 7 PM - Come see some amazing and talented kids!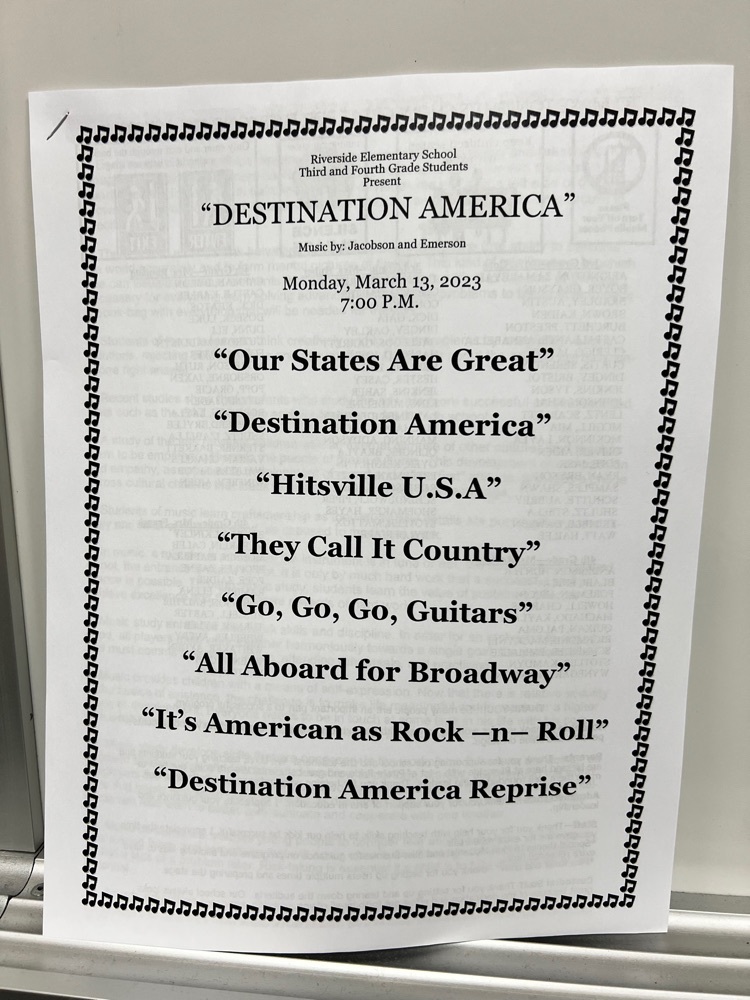 All juniors will be taking the state required ACT tomorrow (3/14). Get a good nights sleep and come to school with a charged Chromebook and pencil!

Logan County Braves Special Olympic Cheerleaders! State Champions 2023 . Congrats to Riverside Senior Caitlin Osborne!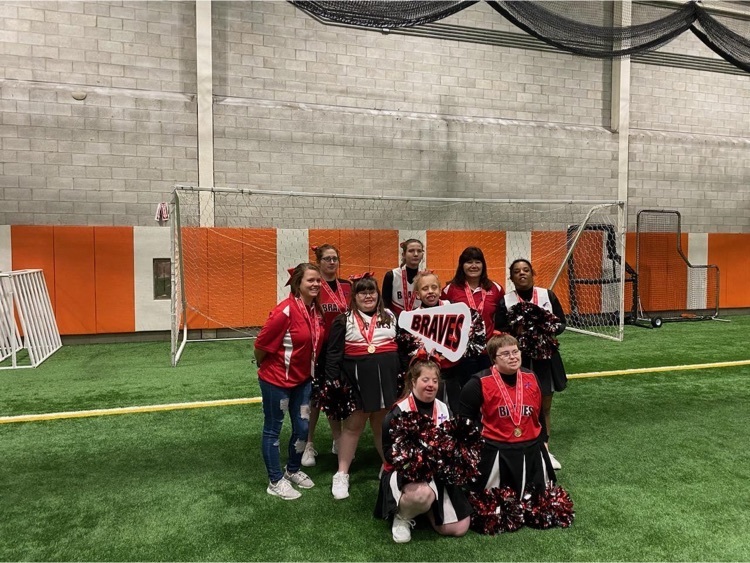 On Monday, March 6th, Evelyn, Addie K., Mayson, Gabriel, and Remi did a great job presenting their WHERE IN THE WORLD Day project to their 1st grade friends! ❤️🐆💙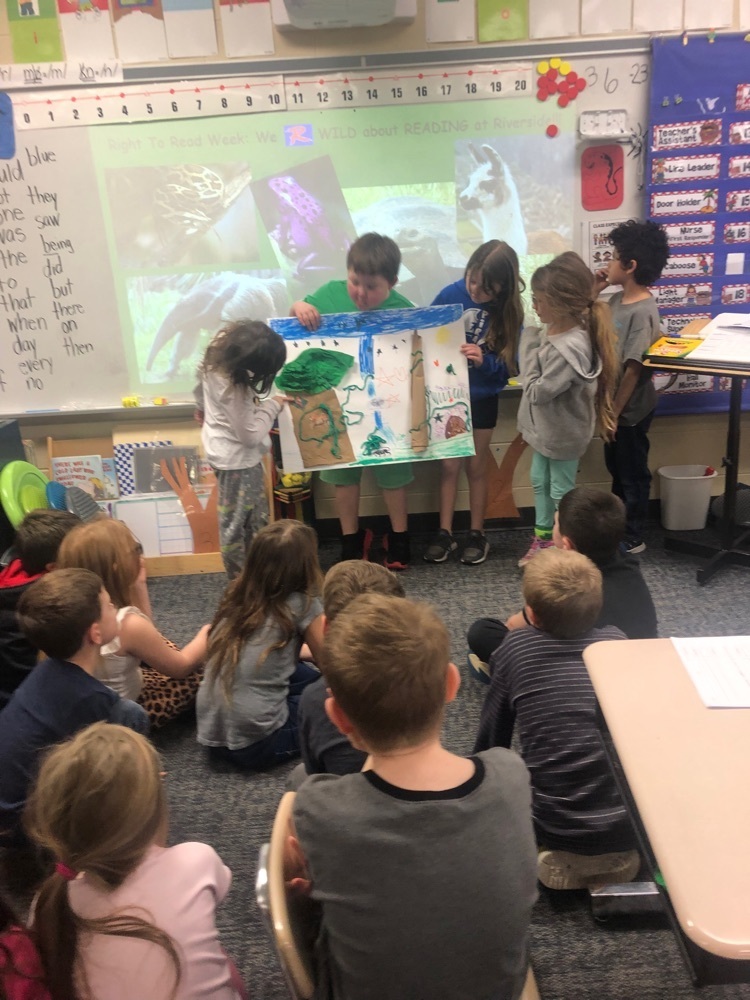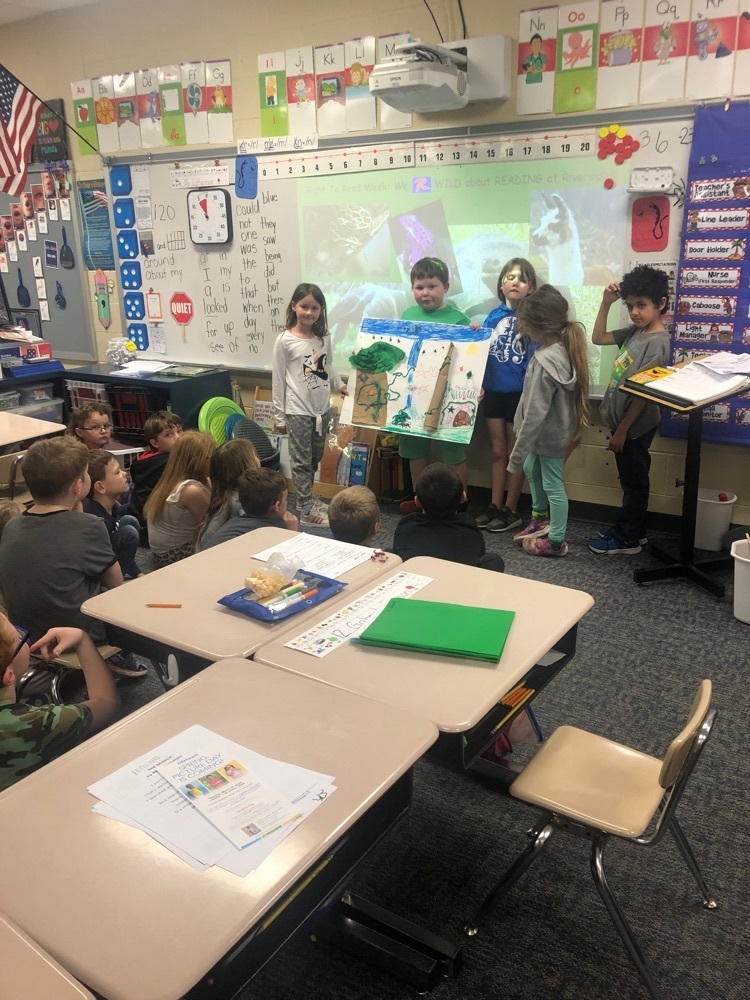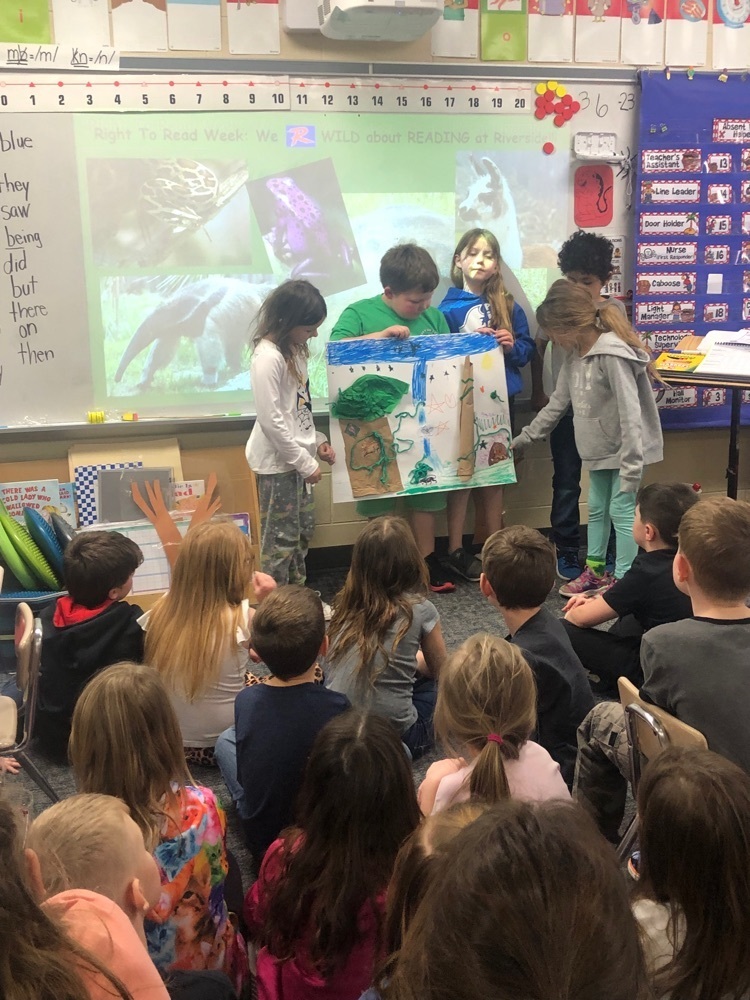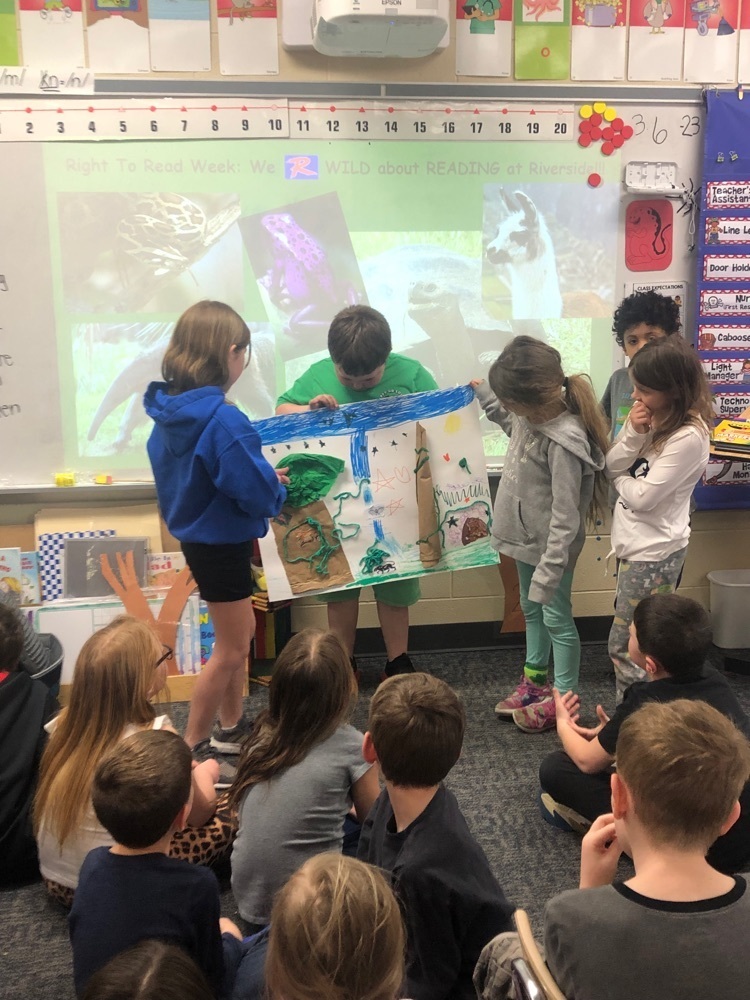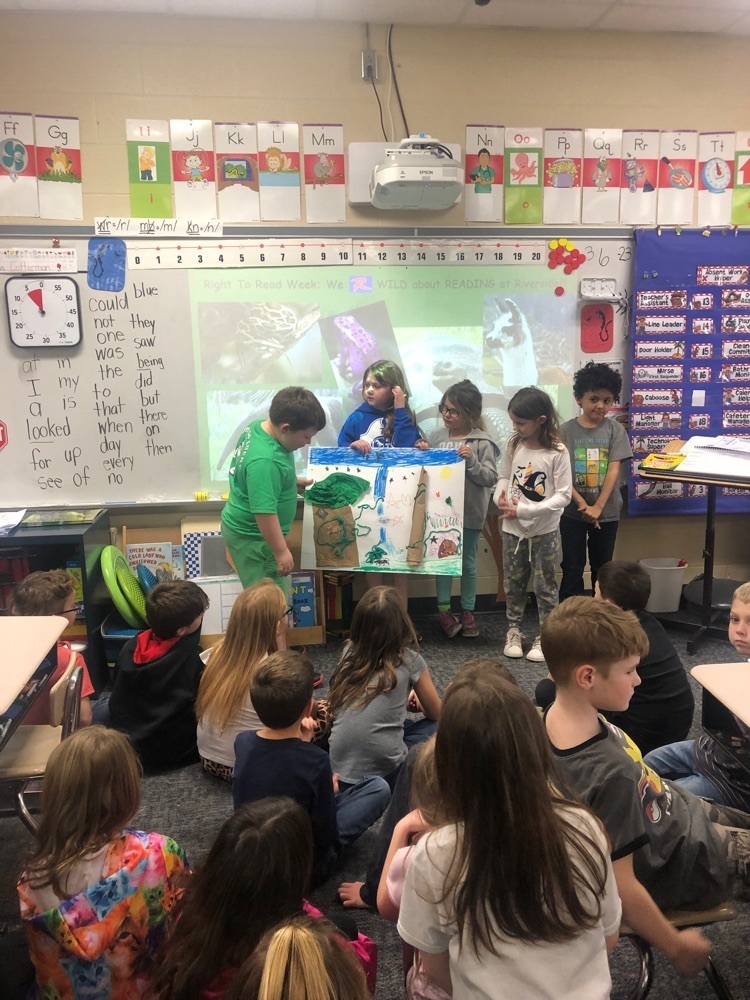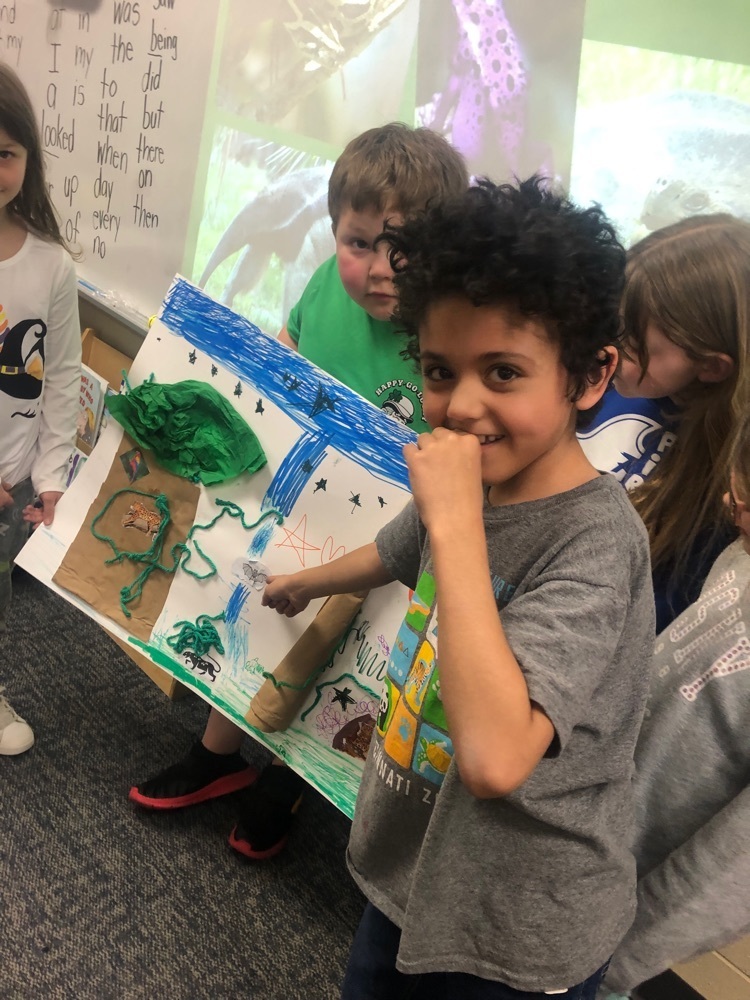 On Monday, March 6th, 1st graders Harper, Sebastian, and Shelby presented their WHERE IN THE WORLD jigsaw project to their classmates. Addy R. Had helped them complete their habitat on Friday. Way to go, Kiddos! 💙🐸❤️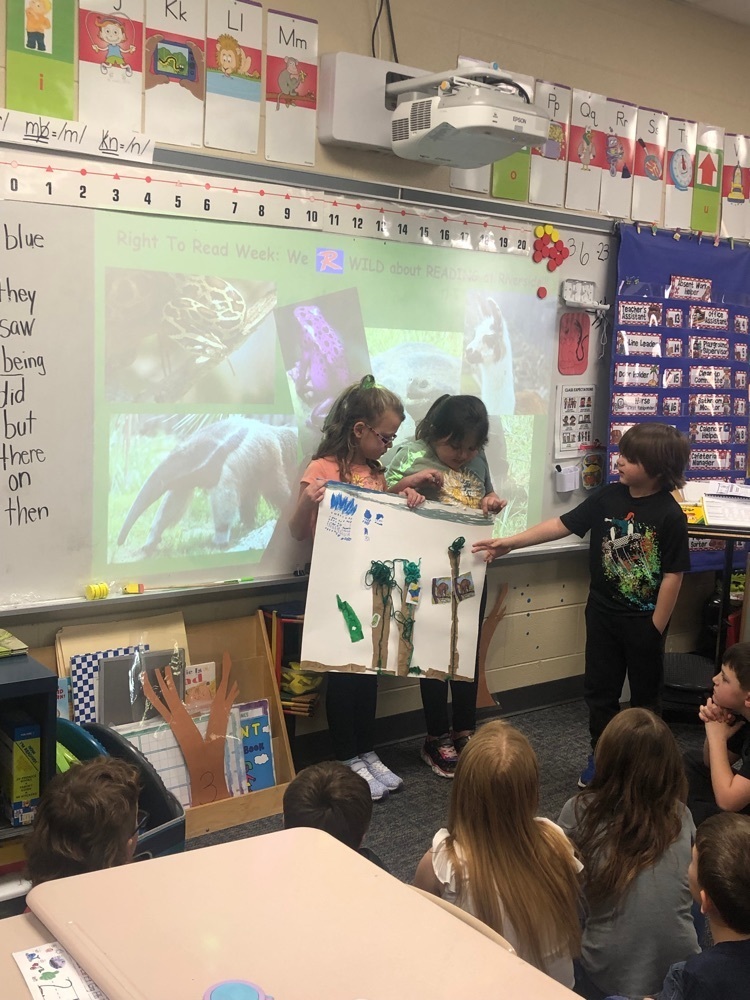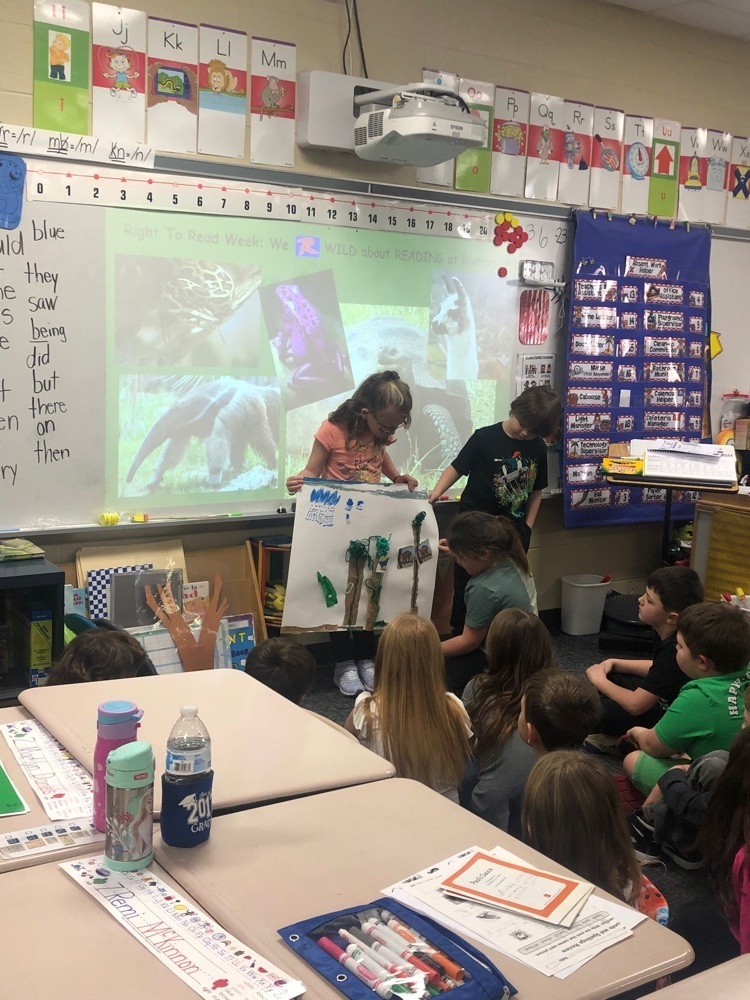 First graders: Jackson, Wylie, Avery, Madilyn, and Grayson worked together to share their WHERE IN THE WORLD DAY jigsaw project with the rest of their classmates. They did a great job! 💙🐸❤️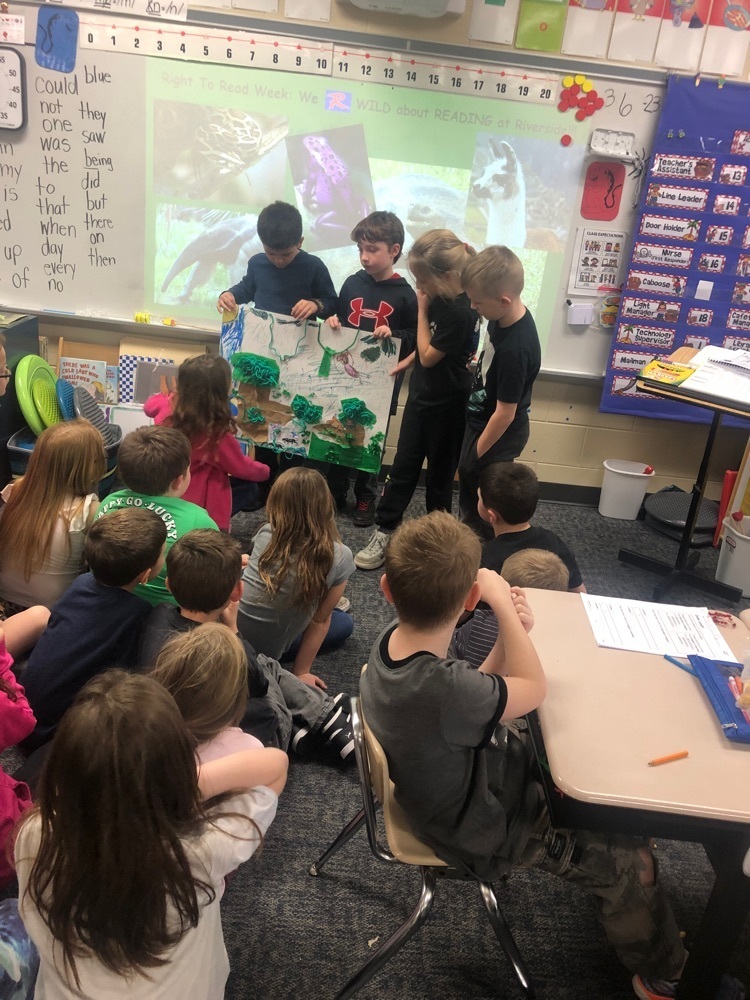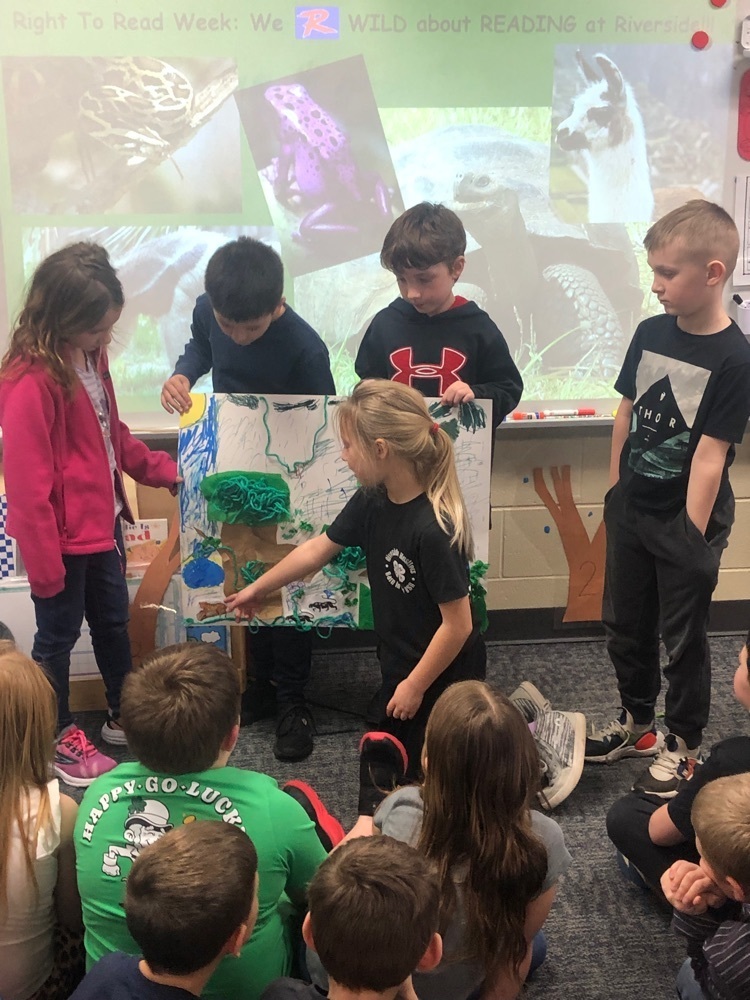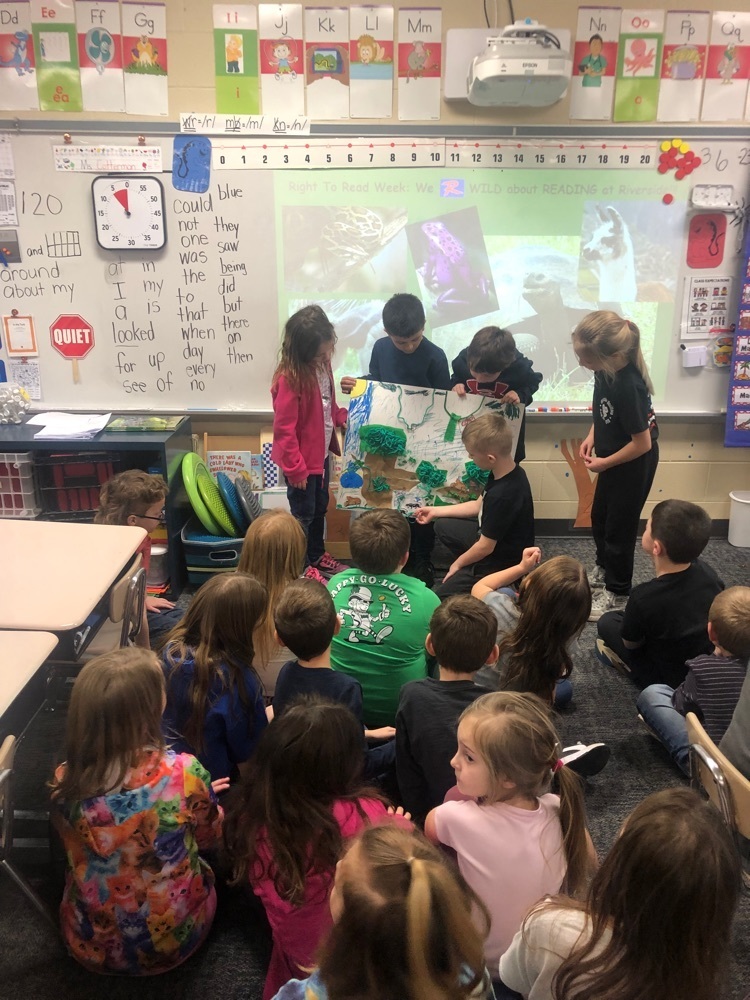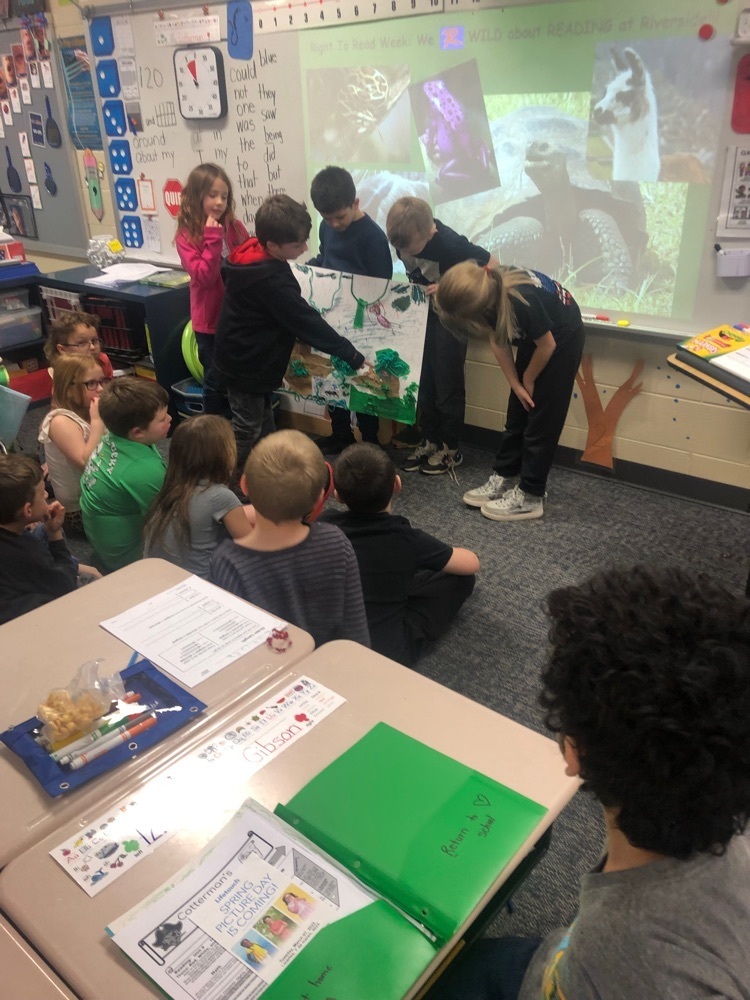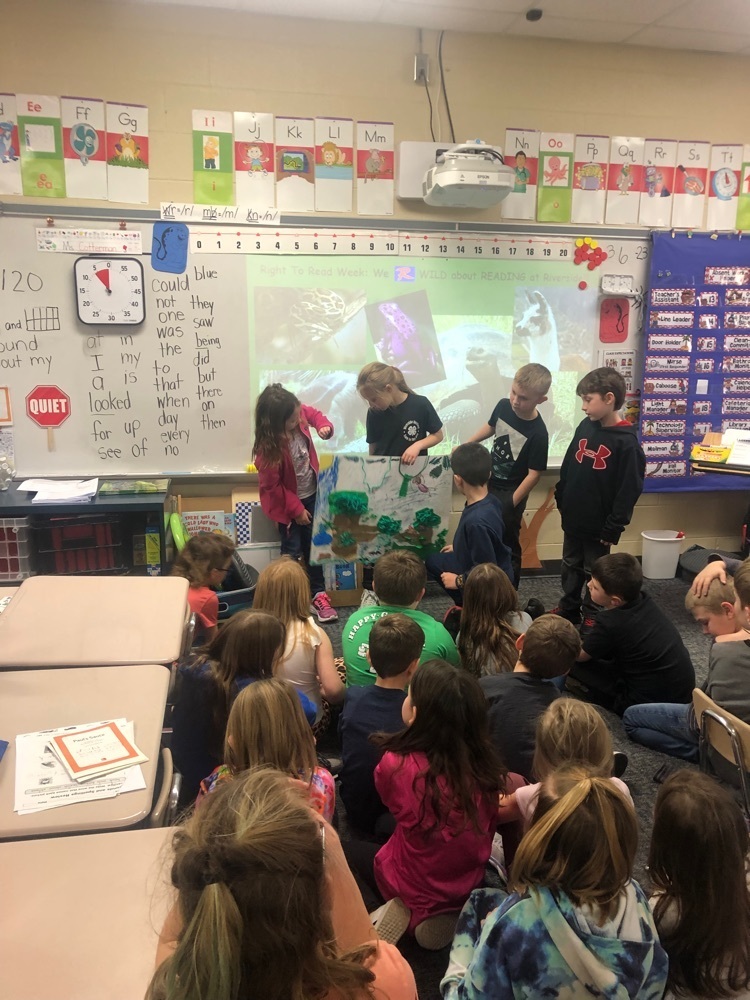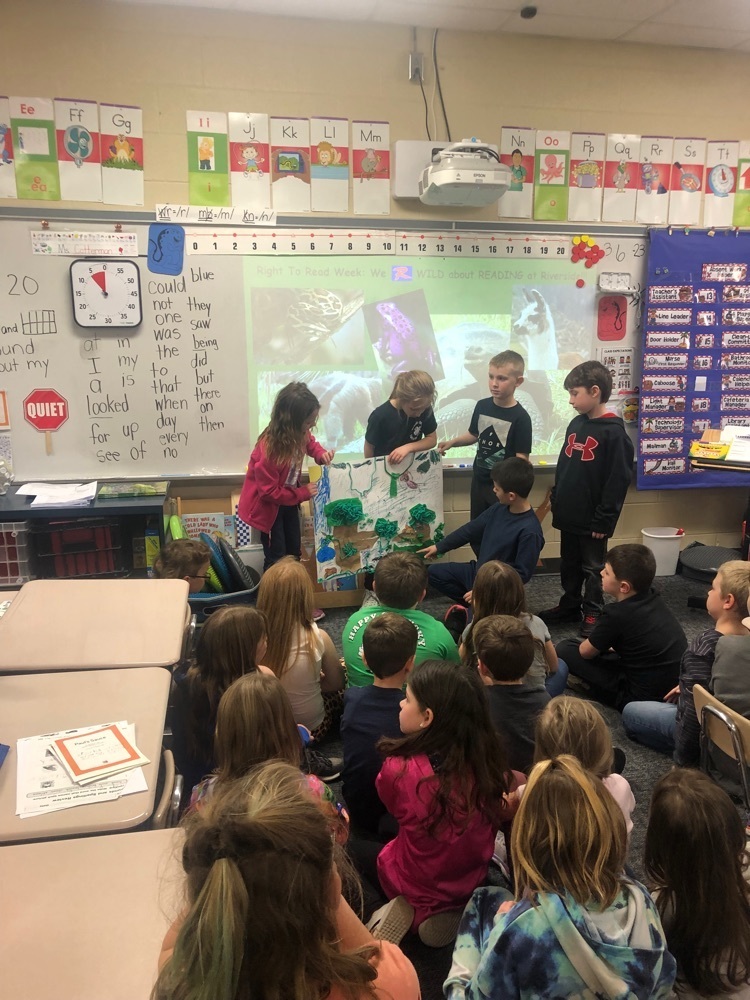 This WHERE IN THE WORLD Day project was completed by Bella, Kivlee, Carter, and Gabe. Kivlee, Carter, and Gabe presented their project to the 1st grade on Monday, March 6th. These four kiddos did a great job on their habitat! 💙🐆❤️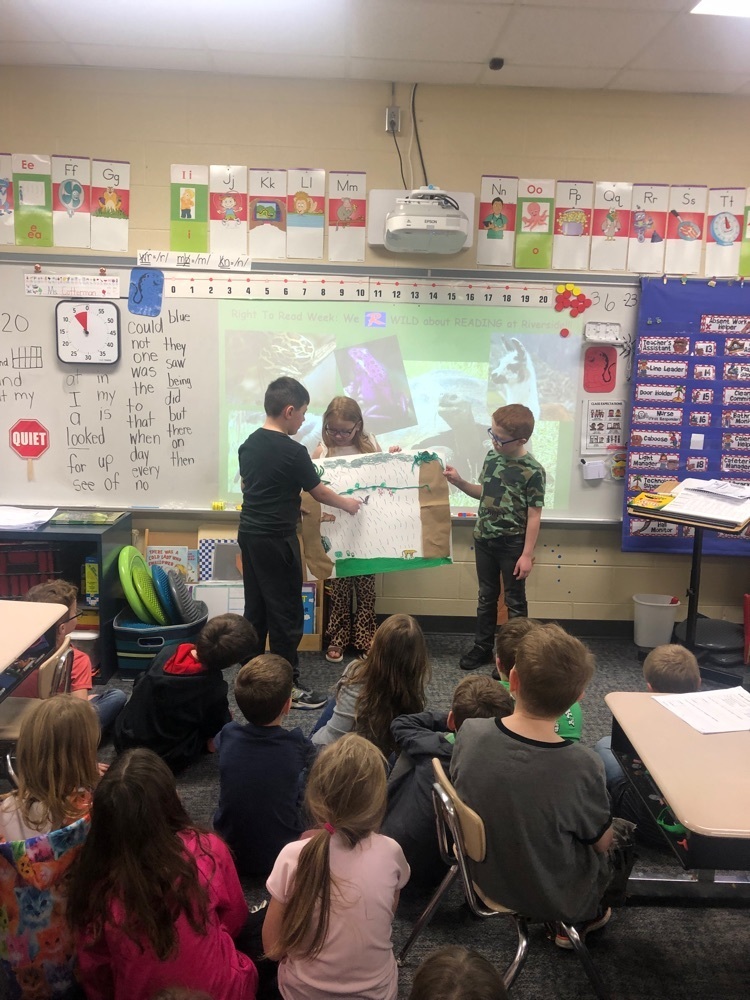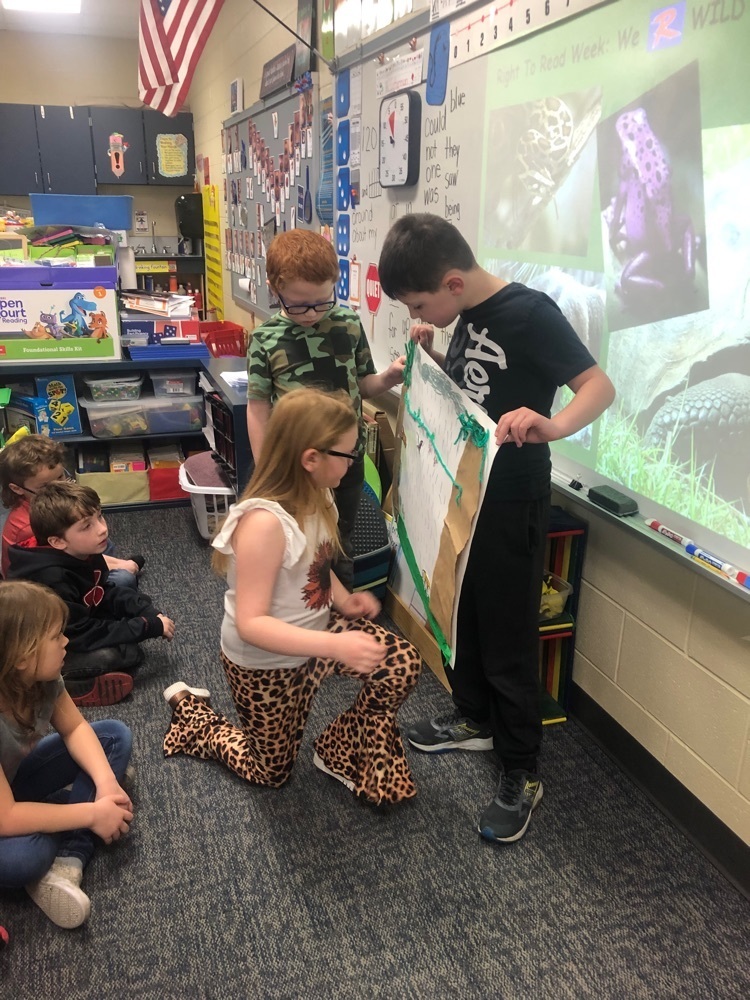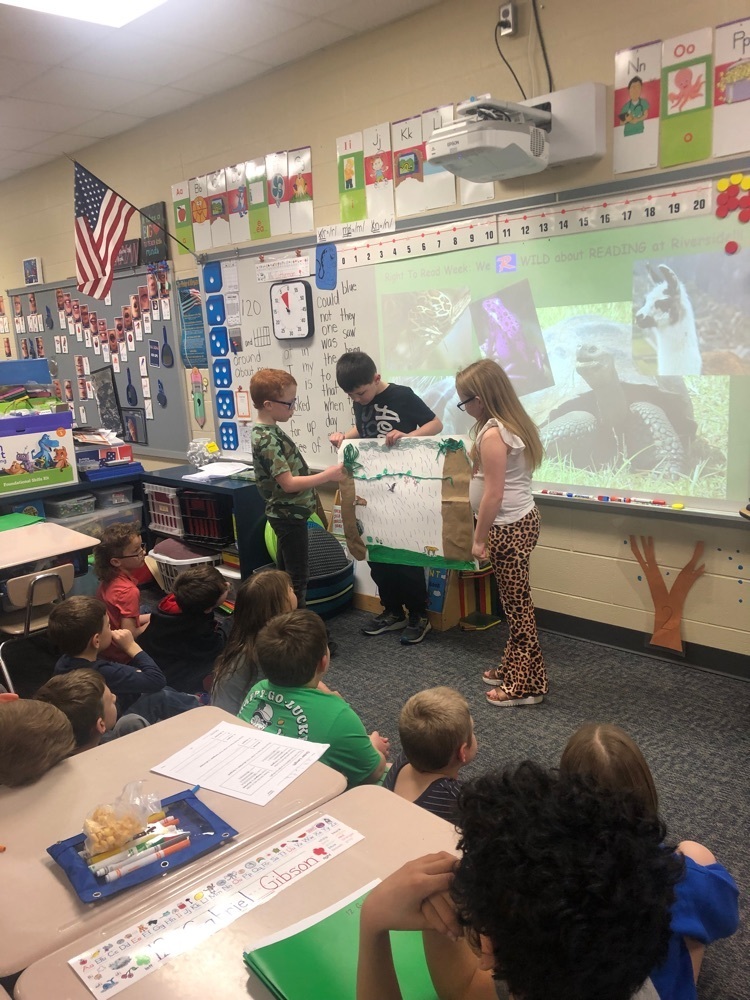 PIRATES of the Week for March 6th-10th: Jay Nichols, Gio Castallante, Gabriel Gibson, McKenna Allen, Bryson Ryan, Addyson Manning, Sofia Butler, Lilly Jackson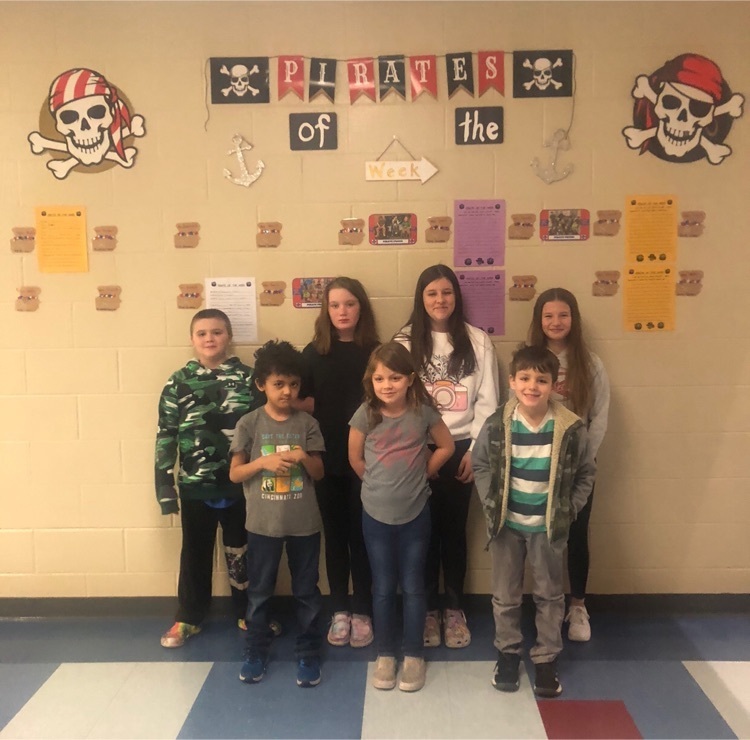 PIRATES of the Week for Feb. 27th-March 3rd: Raelynn Moon, Ryan Hildebrant, Wylie McLemore, Austin Bradley, Maddy King, Barrett Sterner, Callen Ireland, Korbin Osborne, Bentley Collier, Tanner Korous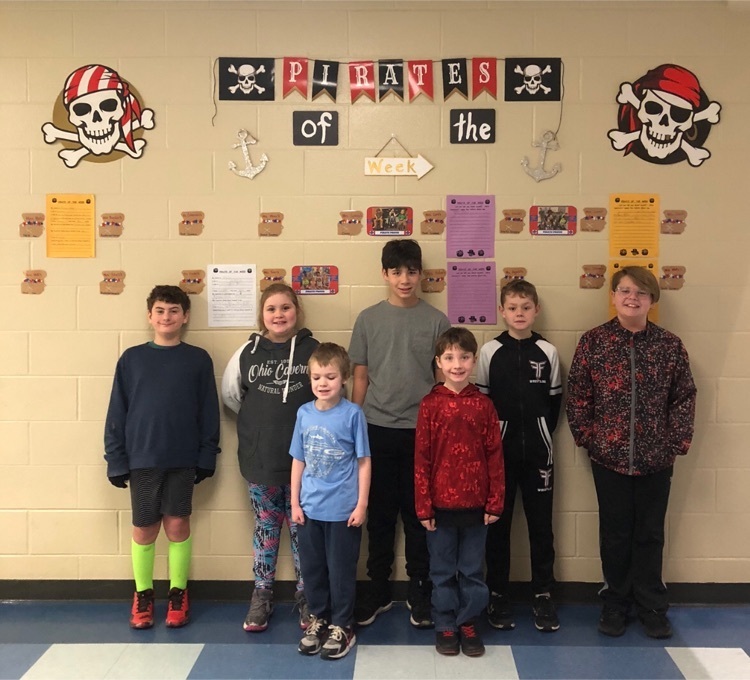 PIRATES of the Week for Feb. 13th-17th: Araya Minney, Evey Parkinson, Brynlee Brown, Mia Church, Gavin Parker, Chloe Griffith, Jathan Wick, Bella Castallante, April Tryloff, Kratos Dick, Elvis Purtee, Skyler Eaches, Bella Broxterman, Karston Duckro
PIRATES of the Week for Feb. 21st-24th: Raegan Leffel, Ellie Shafer, Kaiy' Holt, Tyson Jenkins, Blake Conley, Karlee Castle, Joclin Newland, Katie McFarland, Chris Brenner, and Isabella Davis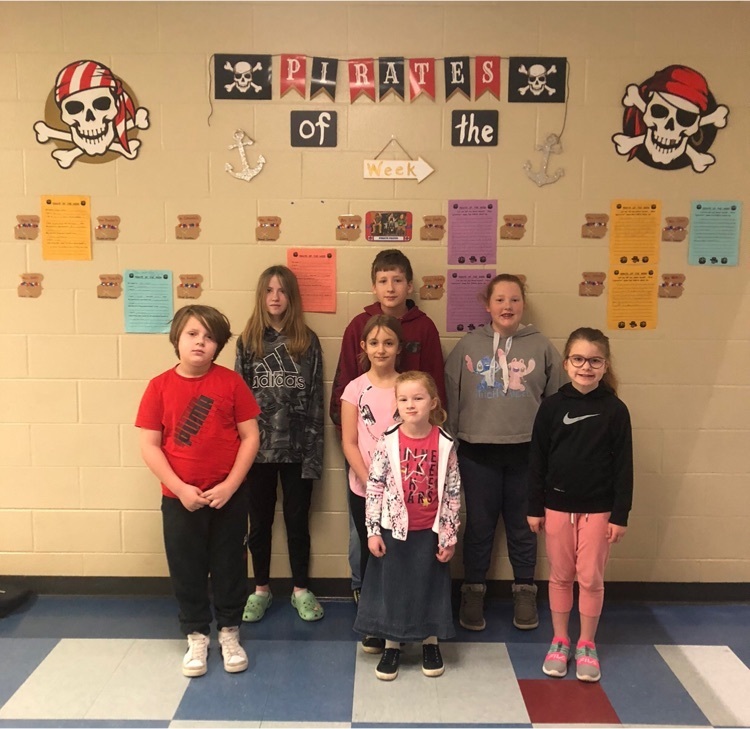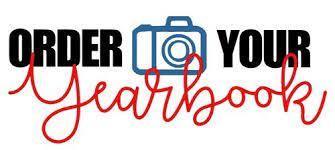 3rd grade Performance Field trip to Logan Acres, Green Hills, and Campbell House. A great day with senior citizens!