The Riverside manufacturing program hosted the brand new Rhodes State Mobile Lab. This lab is designed to travel to rural high schools to showcase new technology in the fields of agriculture, nursing, and engineering. Rhodes had the students complete modules pertaining to engineering. These included operating a robot, flying a digital drone, and using 3D holographic software to construct functioning circuits. Enjoy these photos of our manufacturing students participating in this mobile lab.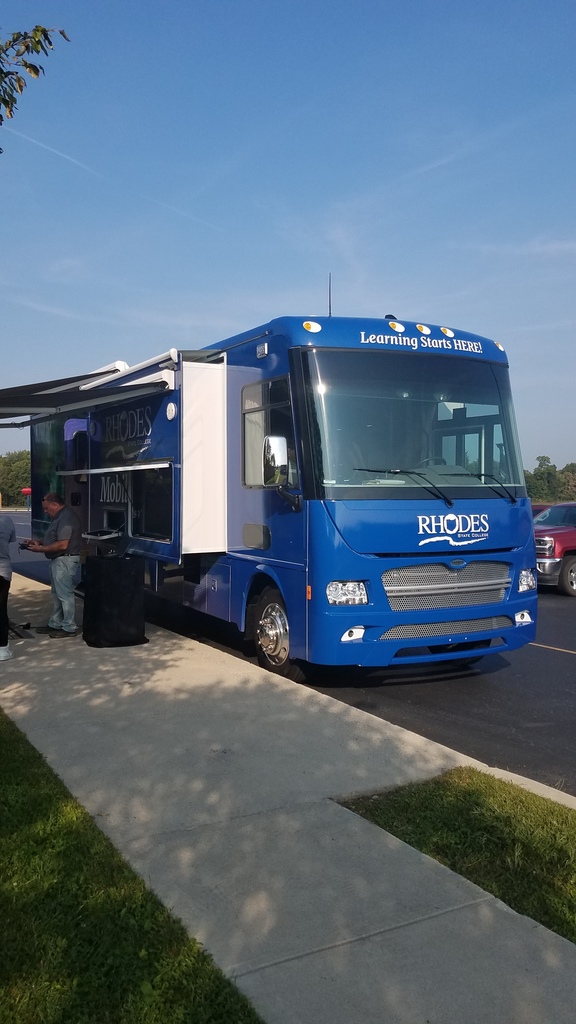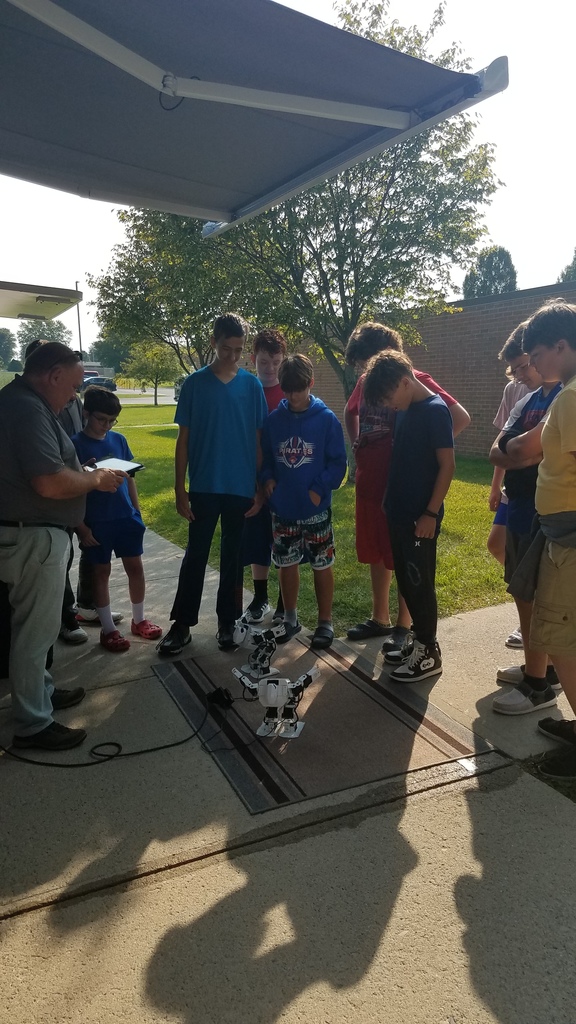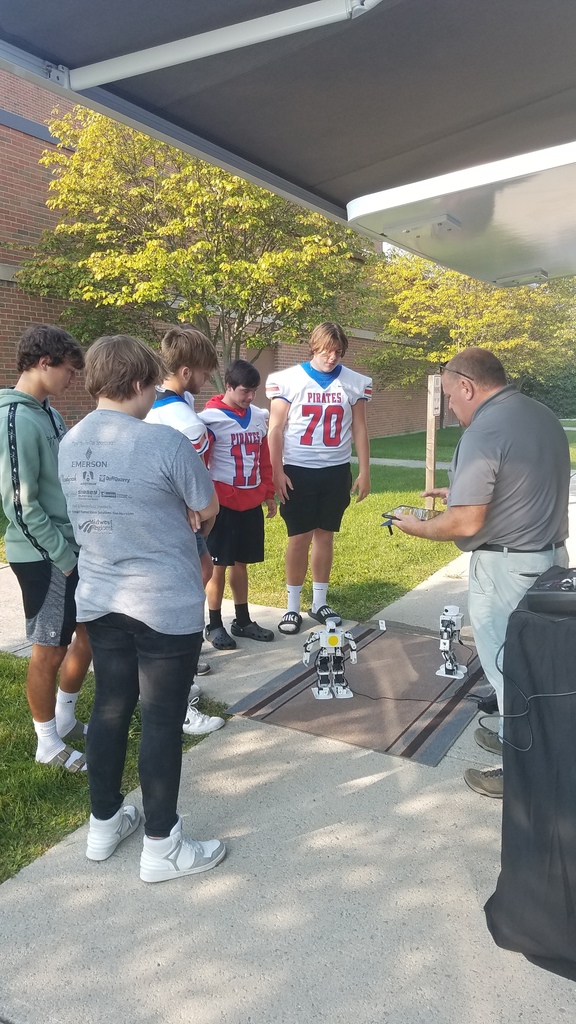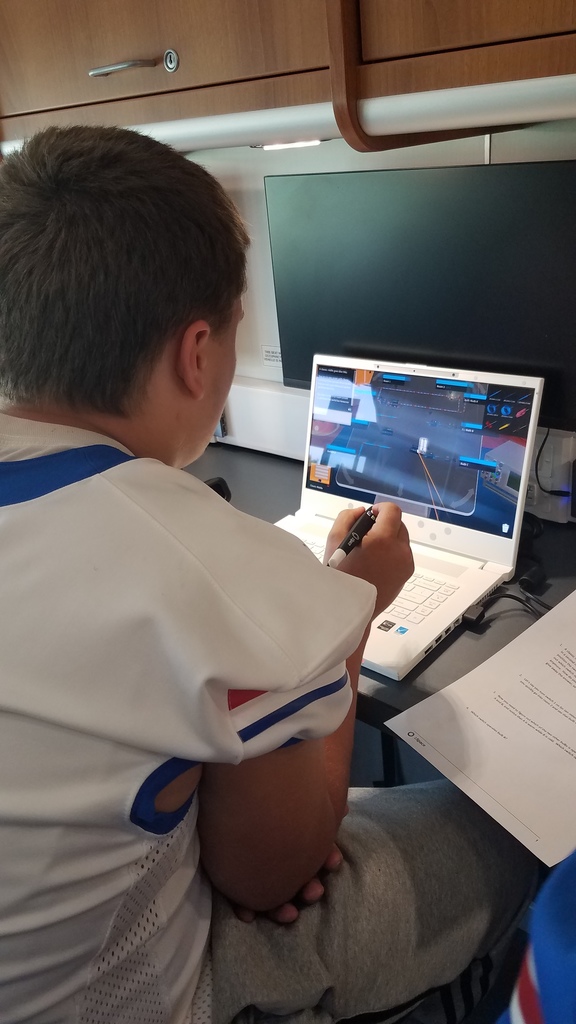 The Lady Pirates beat Northeastern at National Golf Links, 224-260. Reaghan McDaniel was medalist with a 42; Emma Saylor shot a season low 55; Zoie Armbruster shot a 62; Ava Klingler & Cassie May both had a 65. The team is now 26-15 on the season. Zoie & Cassie are pictured.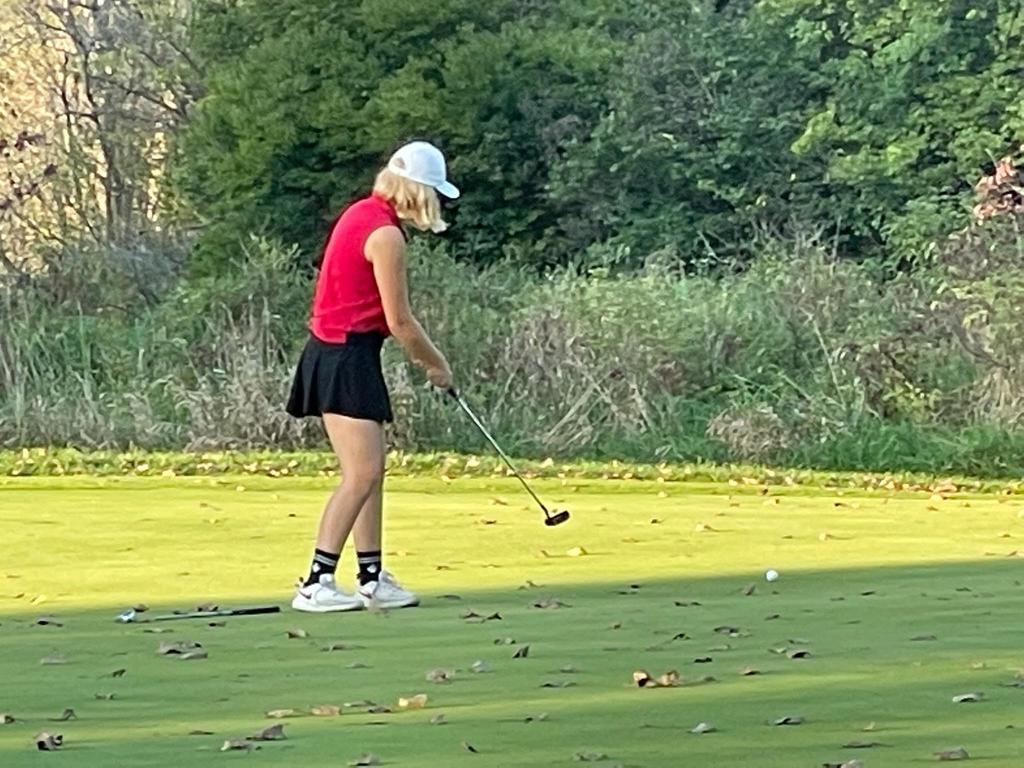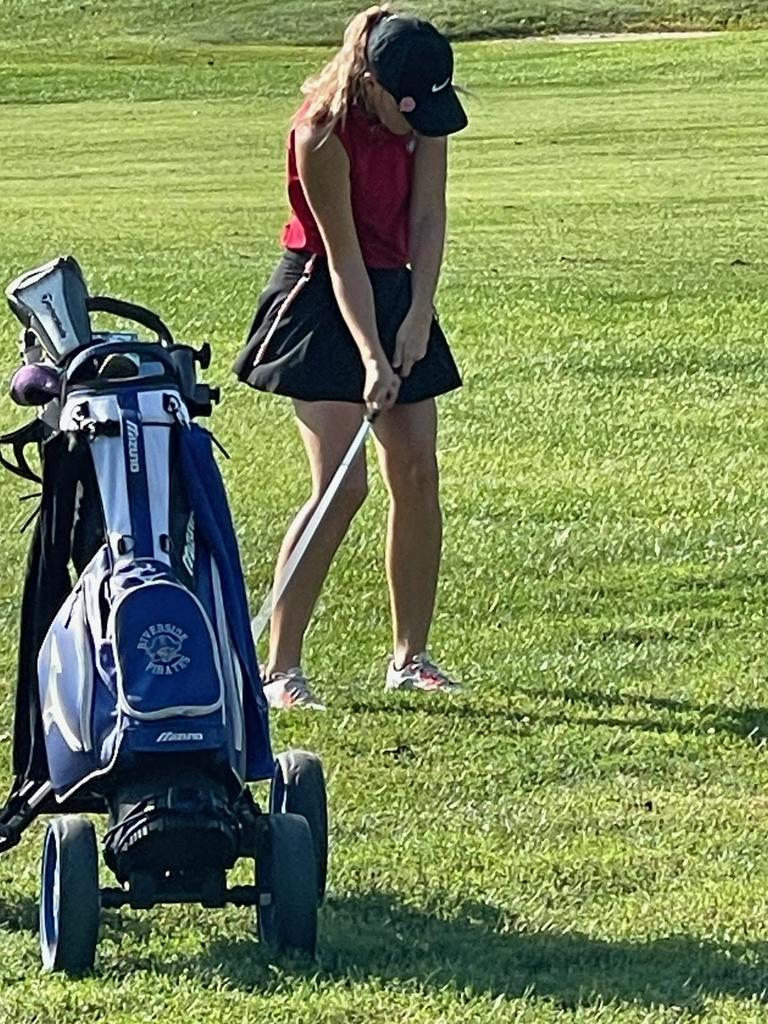 Homecoming Parade and Bonfire information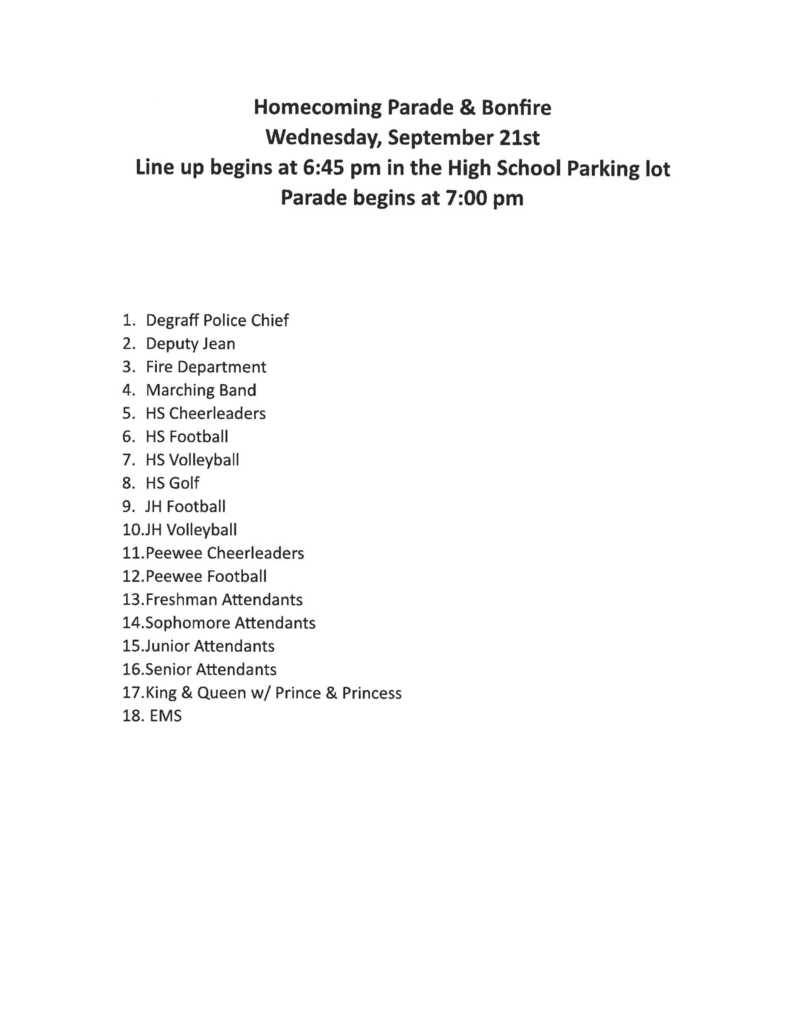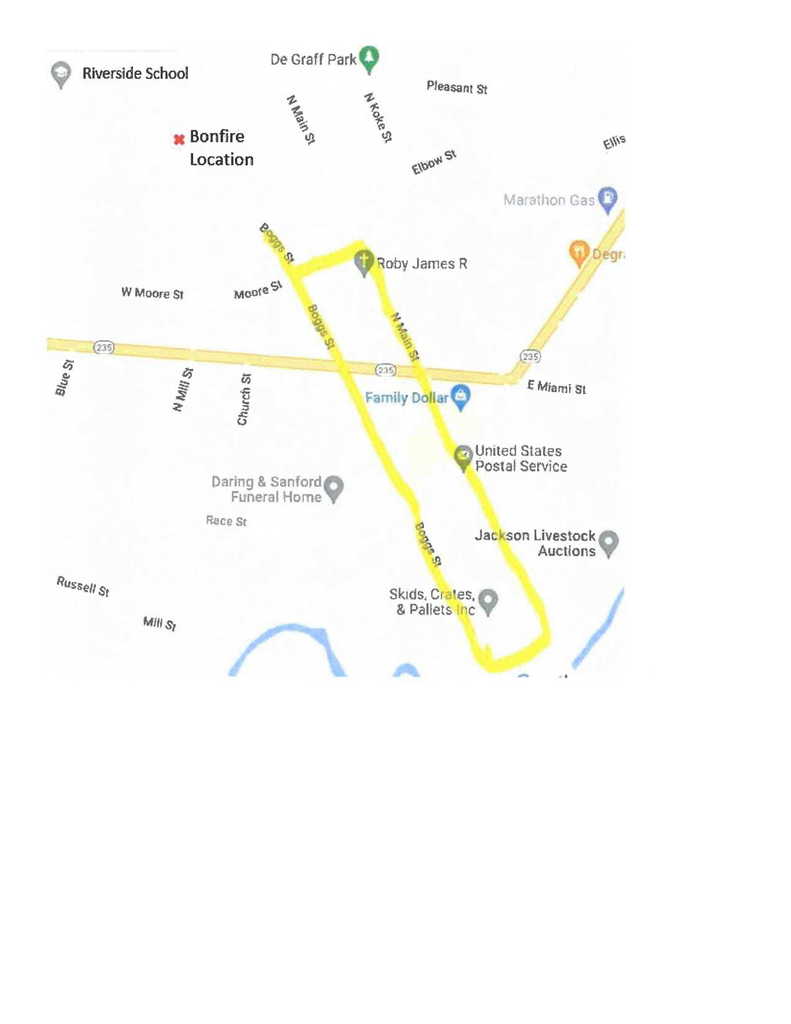 Lady Pirates Golf: Tri-Match at Cherokee Hills: Riverside-225, Southeastern-209, Ansonia-250. Reaghan McDaniel was medalist with a 44; Emma Saylor shot a 57, Ava Klingler had a 61, Zoie Armbruster shot a 63, and Cassie May had a 66. The Lady Pirates are 25-15. Emma is pictured.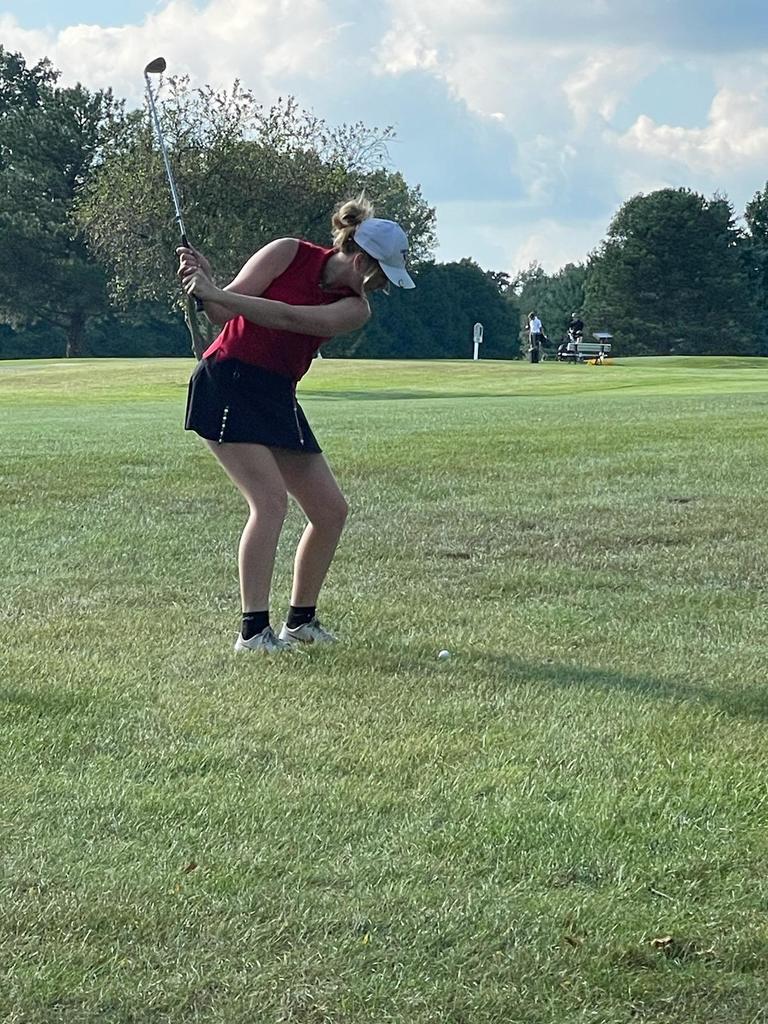 The students are working hard on trying to find the consonant digraphs.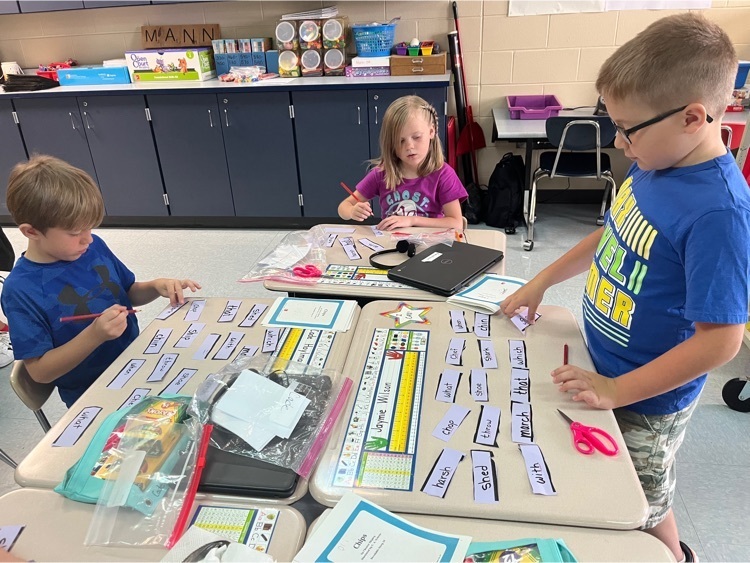 Mum Order Pickup Reminder that mum orders will need to be picked up this Tuesday, September 20th from 6-8pm in the elementary parking lot by the football field. If you have any questions please contact Mrs. Harshbarger at 937-585-5981 ext. 4310.

The guys are burning off those donuts at the Riverside Mens Retreat!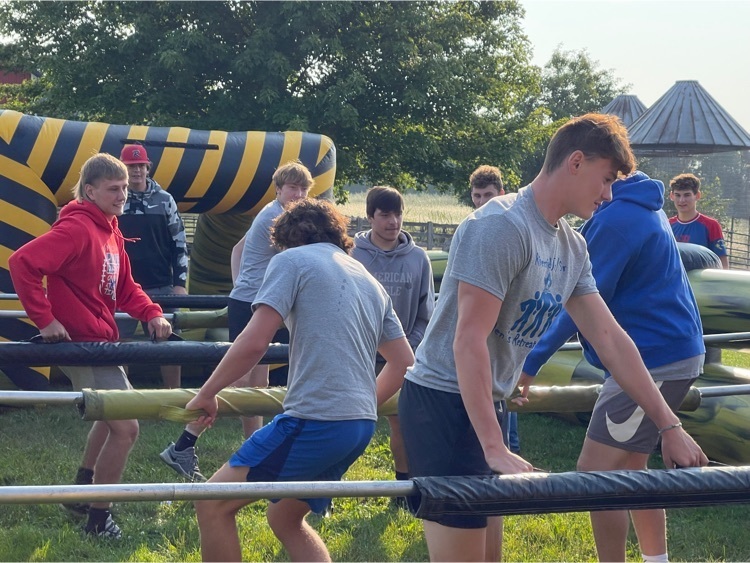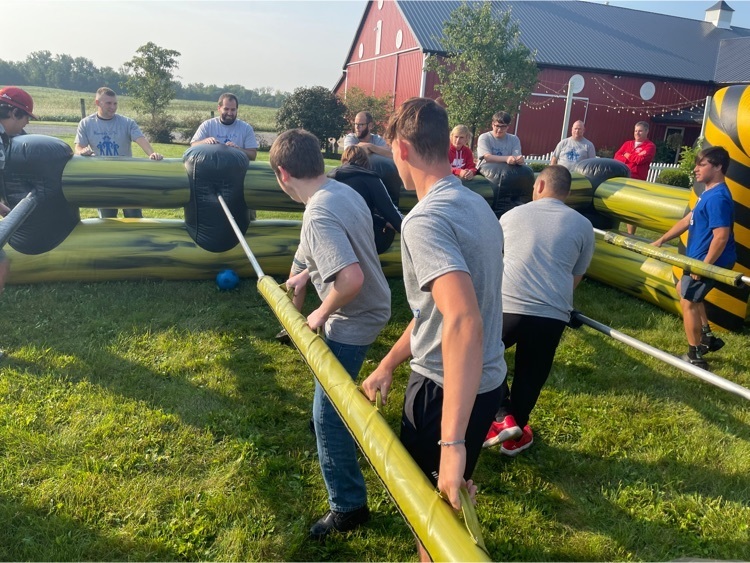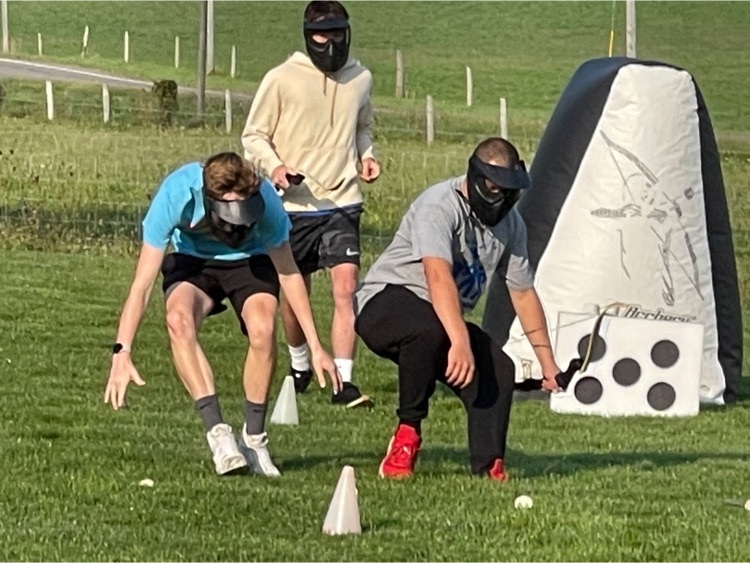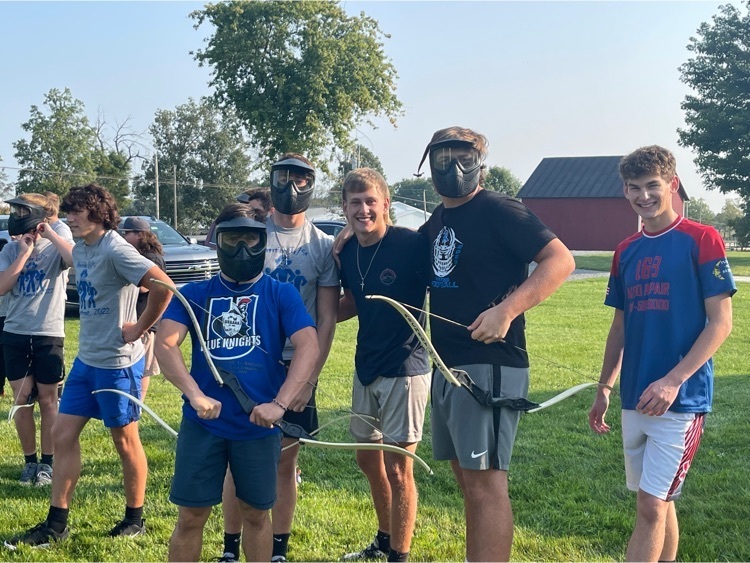 Just a reminder... USDA waivers that provided free lunches and breakfast for all students have expired with the start of the new school year. If you have not applied this school year for free and reduced lunches please do so either through
https://www.payschoolscentral.com
or by requesting a paper copy from the school office.
Congratulations to the 2022 Riverside Homecoming Queen, King, and Court! The game will be held September 23rd and the dance will be held September 24th. Members of the Court: Front Row Left to Right: Leah Parrett (Freshman Attendant), Zoie Armbruster (Sophomore Attendant), Scarlet Hodge (Princess), Kylie Shoe (Queen), Kade Hodge (Prince), Alaina Snow (Senior Attendant), Jailyn Leeper (Junior Attendant). Back Row Left to Right: Evan Strayer (Freshman Escort), Jorden Dunham (Sophomore Escort), Simon Godwin (King), Sam Knight (Senior Escort), and Dylyn Burchett (Junior Escort).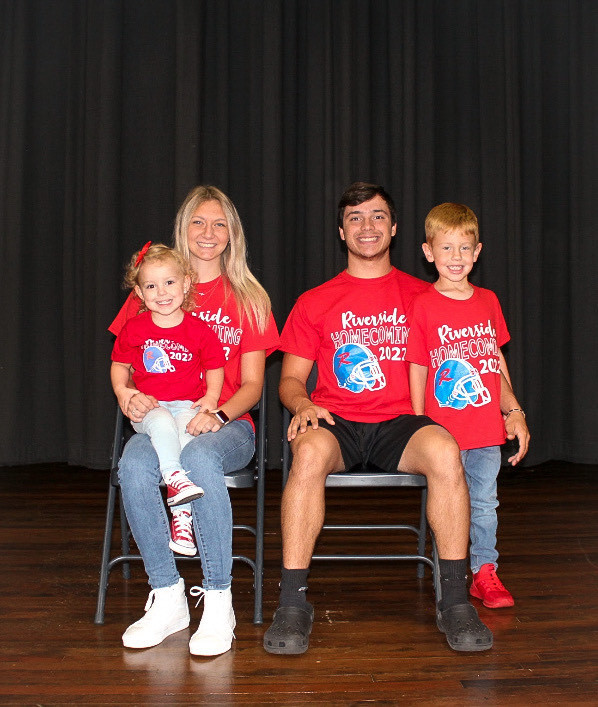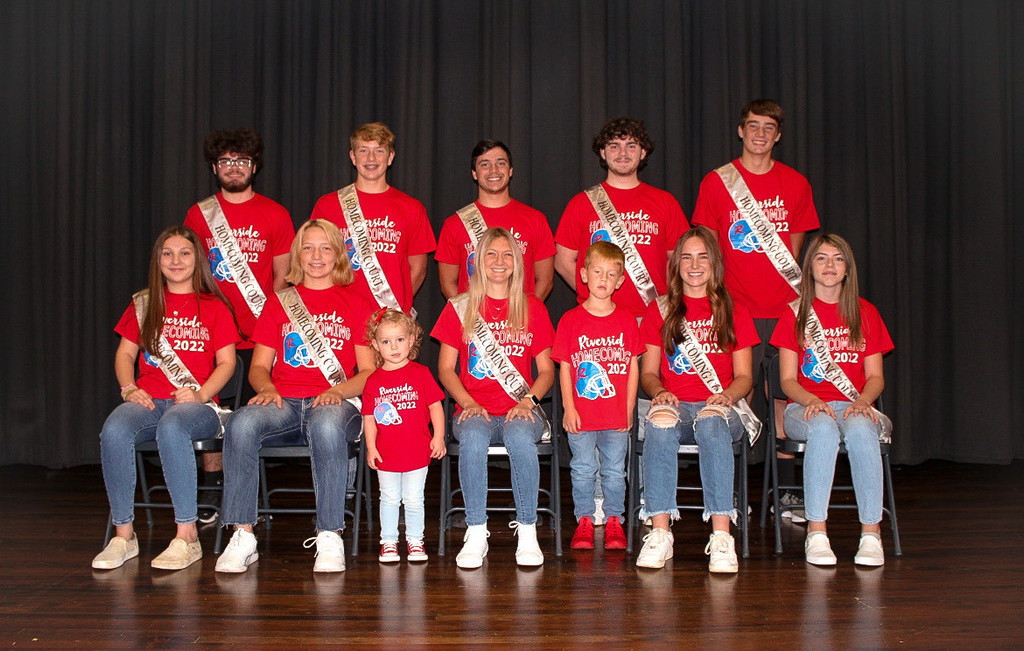 Ms. Cotterman's class is ordering their treasures online for the prize box. We're learning about penalty fees for insufficient funds, and patiently waiting for online orders to be "delivered." Special shoutout to Dean Strauss for having the exact change when placing his order! 💙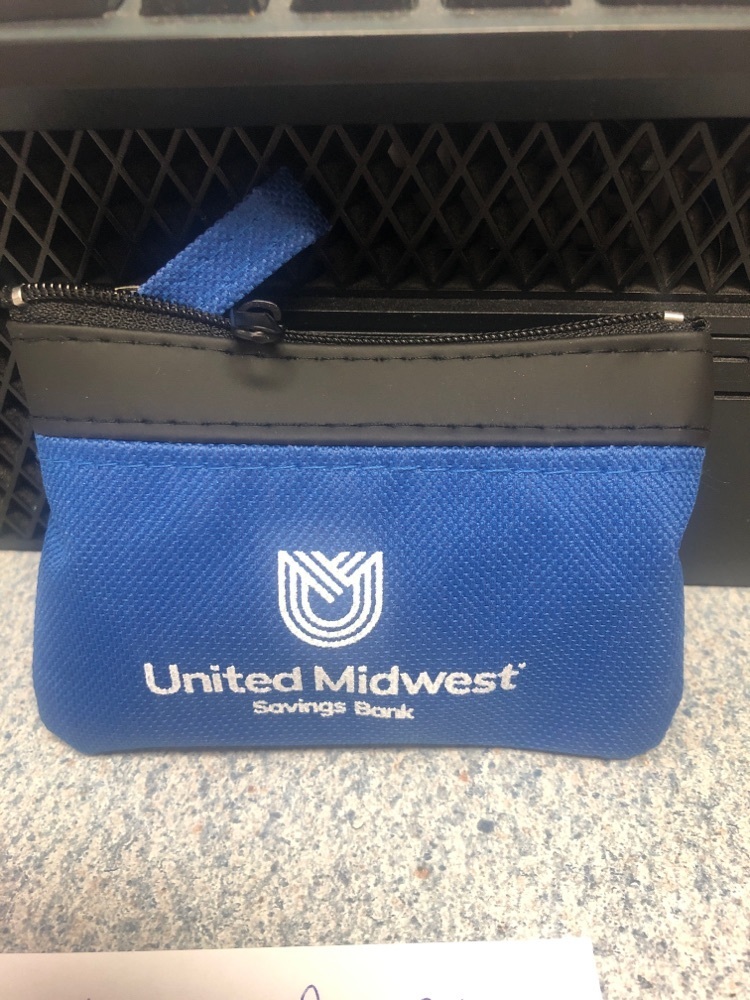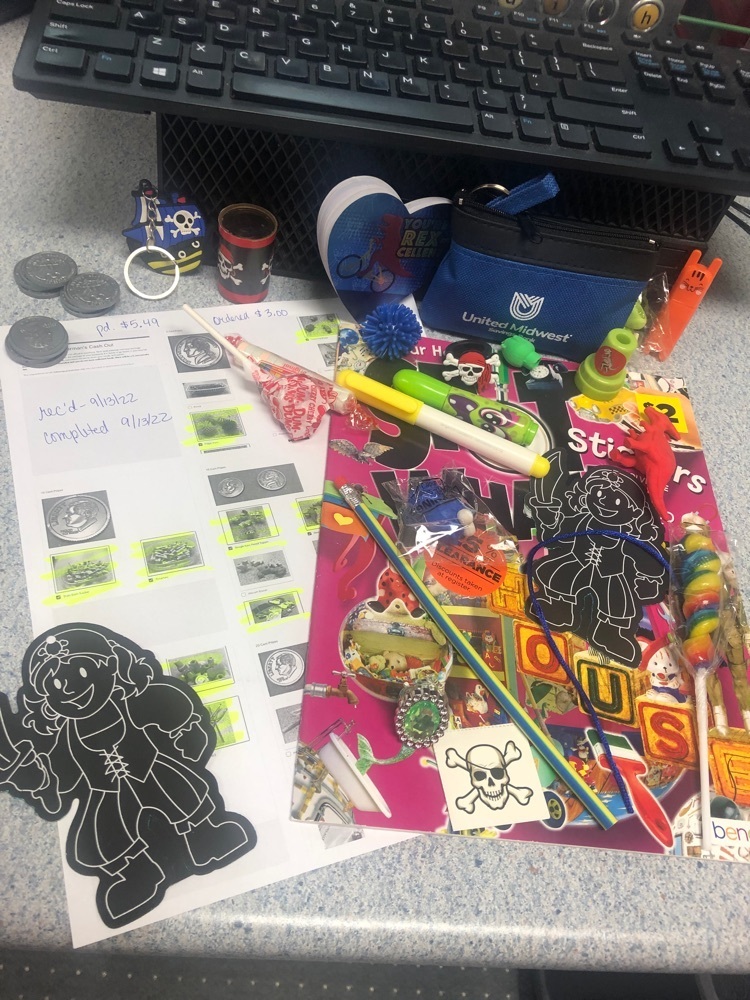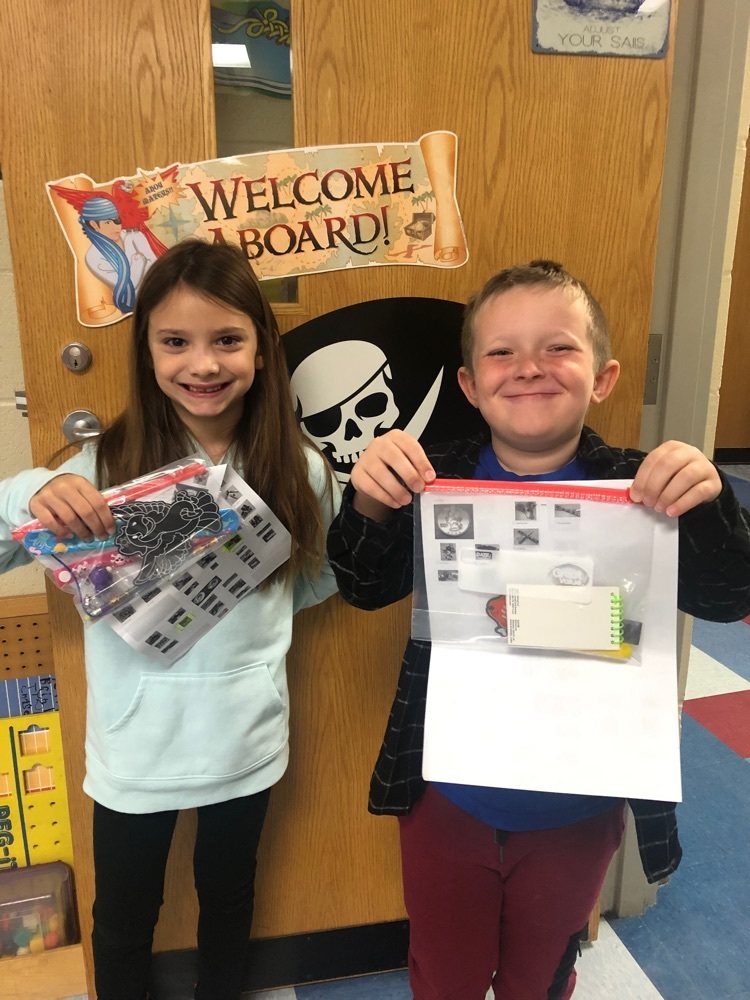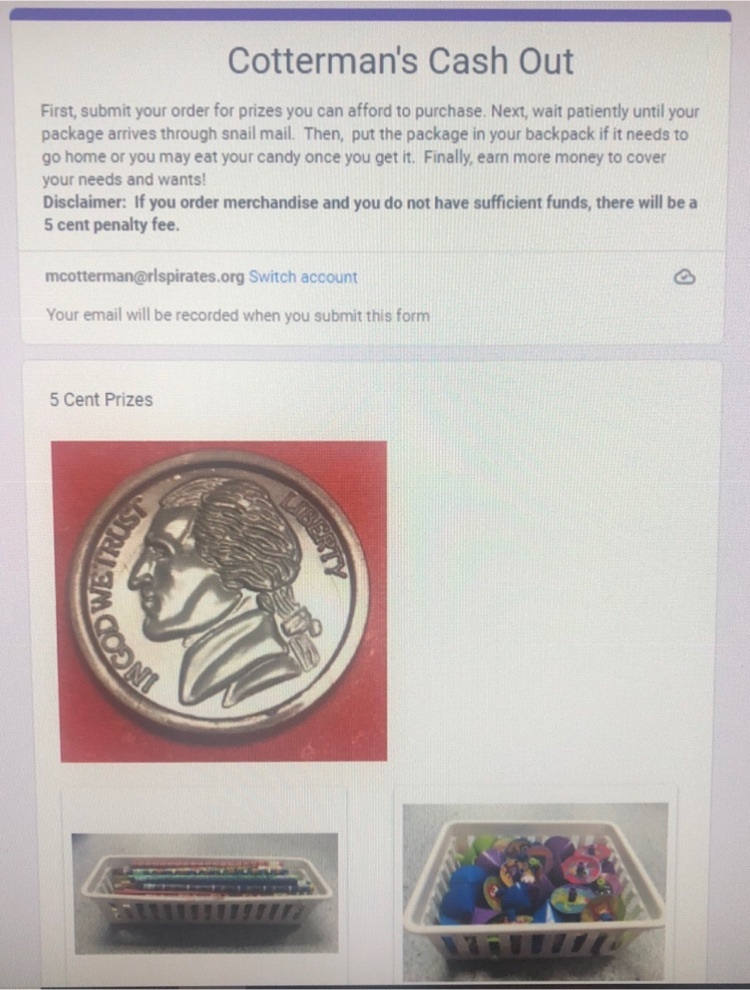 The Lady Pirates split a tri-match at Cherokee Hills: Riverside-234, Anna-225, Kenton-272. Reaghan McDaniel was medalist with a 41; Emma Saylor & Cassie May both had 61, Ava Klingler-71, Zoie Armbruster-72, Allison Estep-74. The Lady Pirates are 25-15. Pictured-Reaghan McDaniel.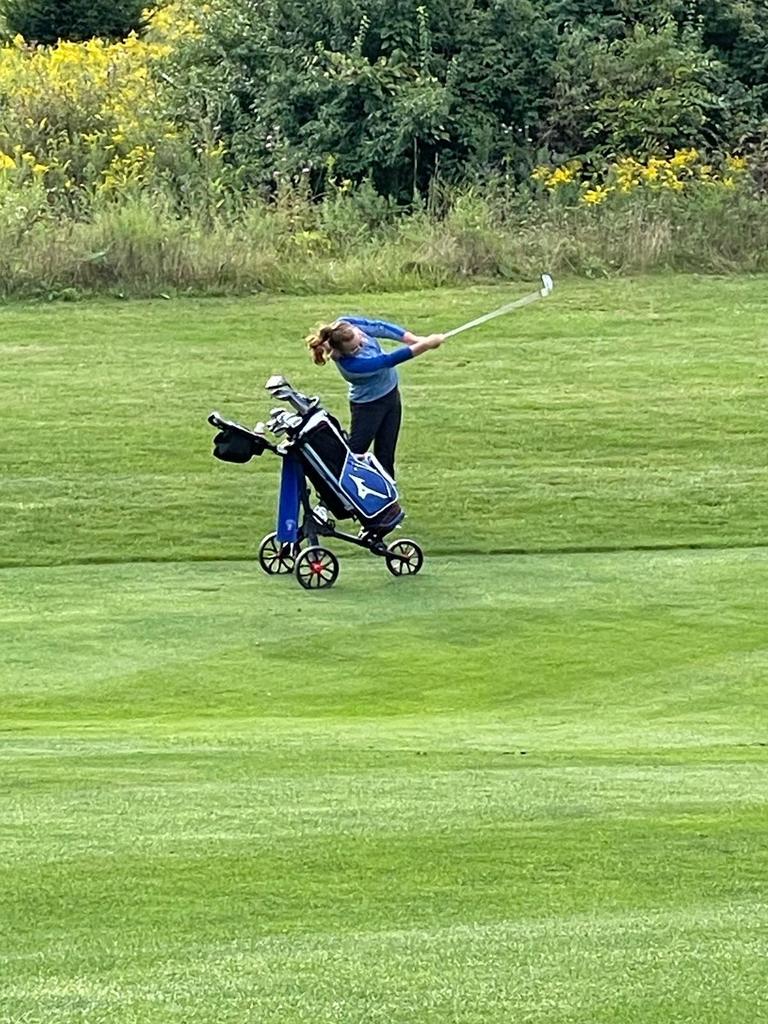 JH Football, Tuesday, September 20, Troy Christian at Riverside: The game time has been changed to 6:00 p.m. due to transportation issues with Troy Christian.
Congratulations to the September Seniors of the Month, Rachel Knight and Sam Knight!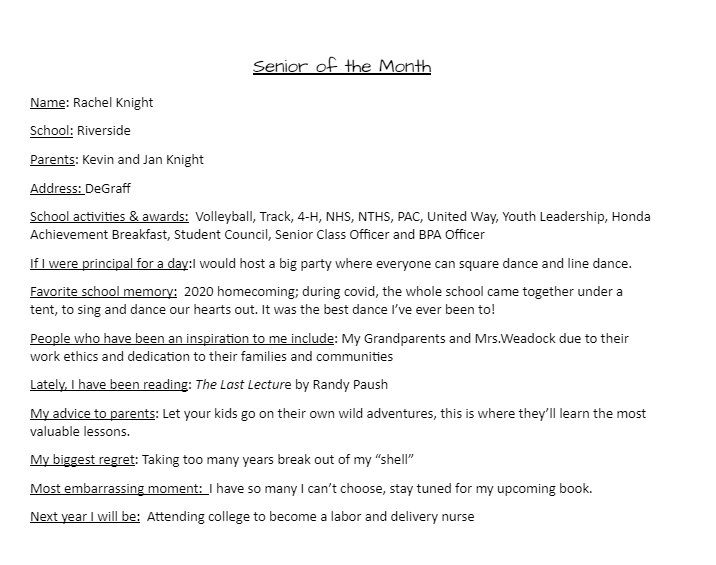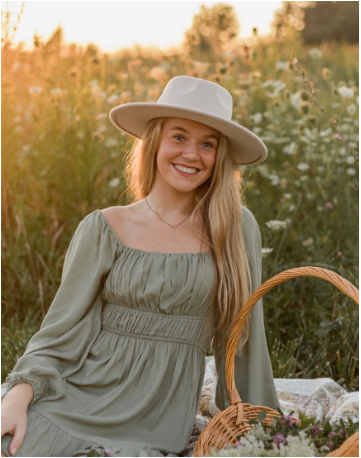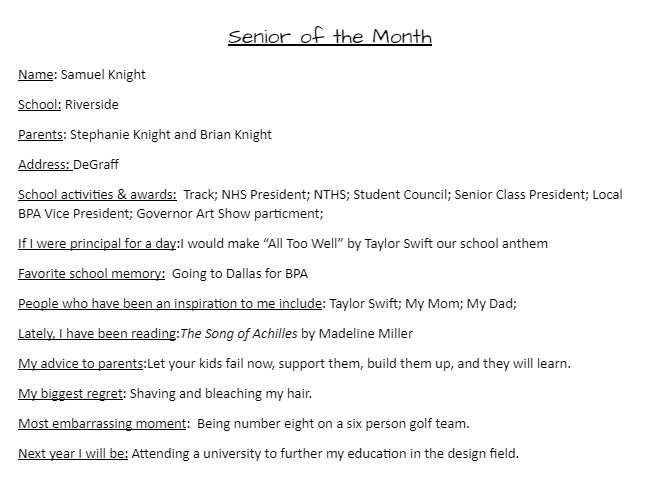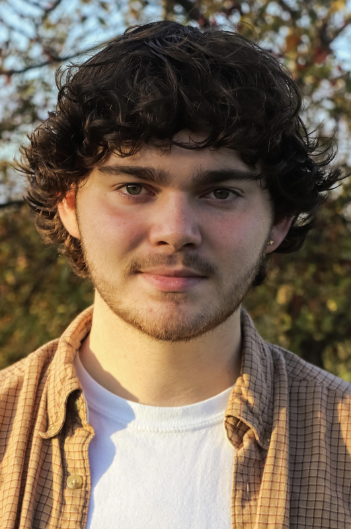 Ticket Information for Northridge is attached: JH Football @ Northridge, Tuesday, September 13: 5:30 p.m. Varsity Football @ Northridge, Friday, September 16: 7:00 p.m.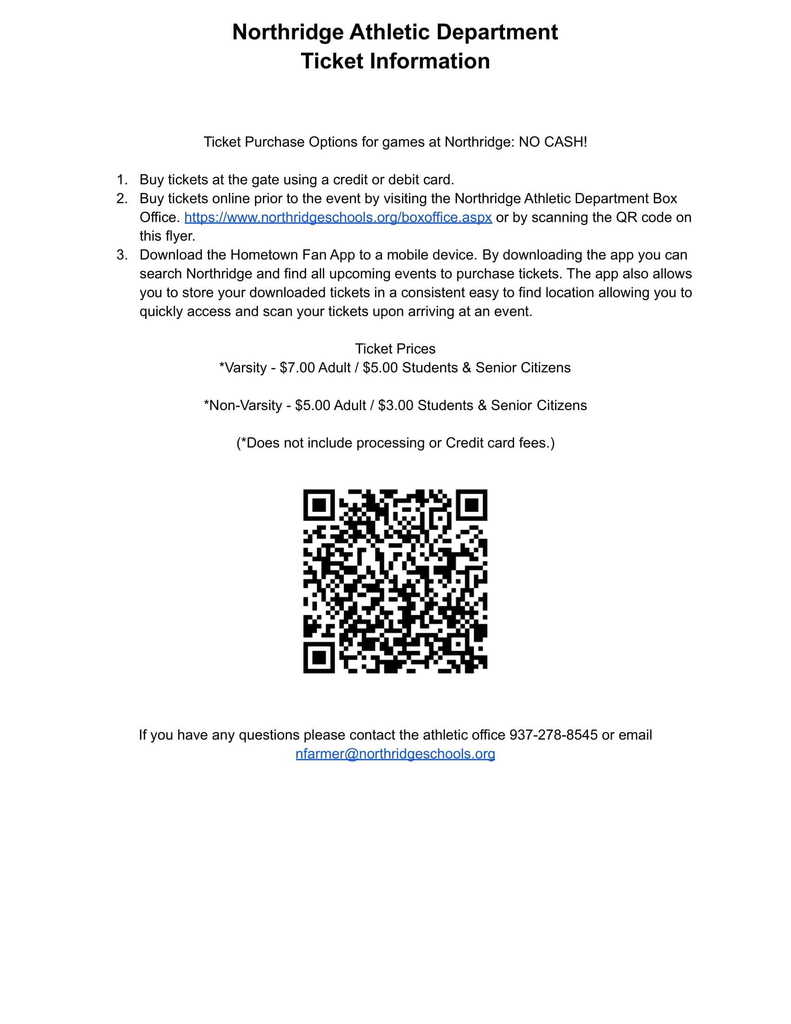 There is still time to participate in the dental clinic sponsored by Health Partners of Western Ohio. The clinic is open to all students in PK-12. Consent forms are due by September 23. Contact Nurse Sam at
smatteson@rlspirates.org
for your consent form today.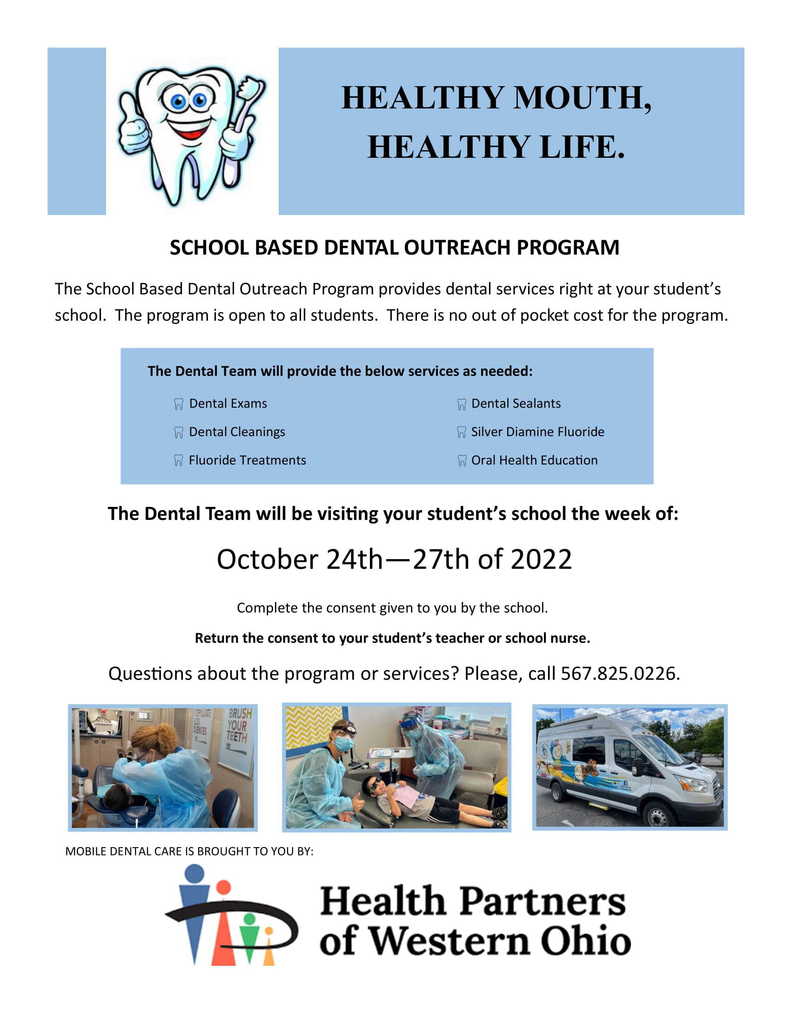 Our 21-22 yearbooks have arrived & pre-orders been distributed! If you would still like to purchase, please contact Gwen Heath at
gheath@rlspirates.org
The cost is $40. Cash or checks made payable to Riverside High School will be accepted, while supplies last!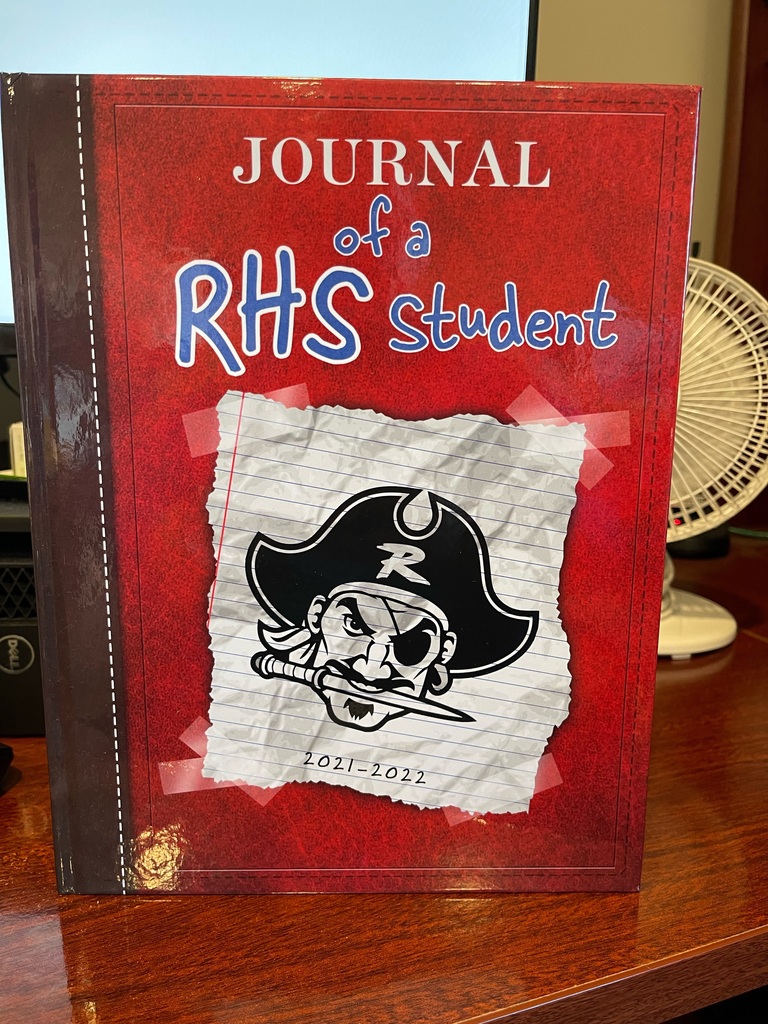 Go Pirates!!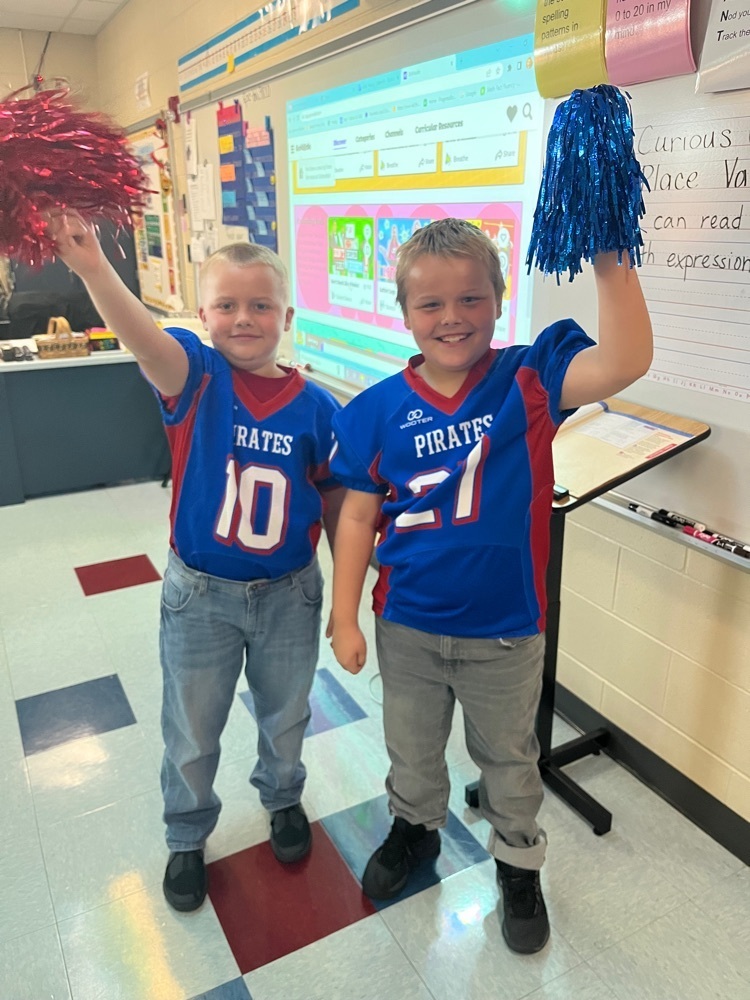 The Lady Pirates played at Locust Hills G.C. and lost to Southeastern 184-210 (Team Season Low.) For the Lady Pirates, Reaghan McDaniel had a 44, Cassie May-52 (season low), Ava Klingler-57 (Season Low), Emma Saylor-57, Zoie Armbruster-64, Allison Estep-71. Pictures-Ava, Cassie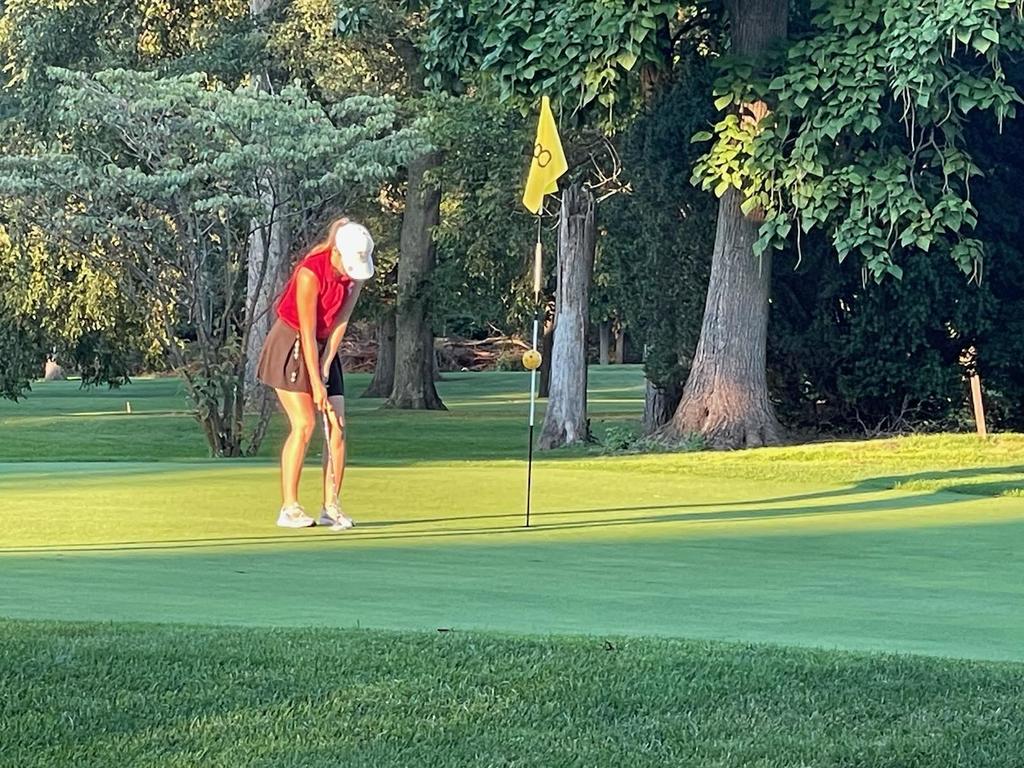 The second graders are having fun playing math games!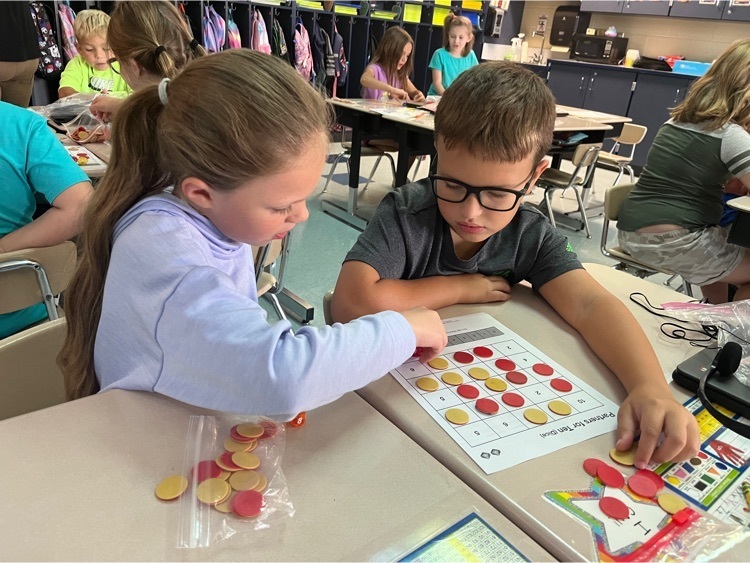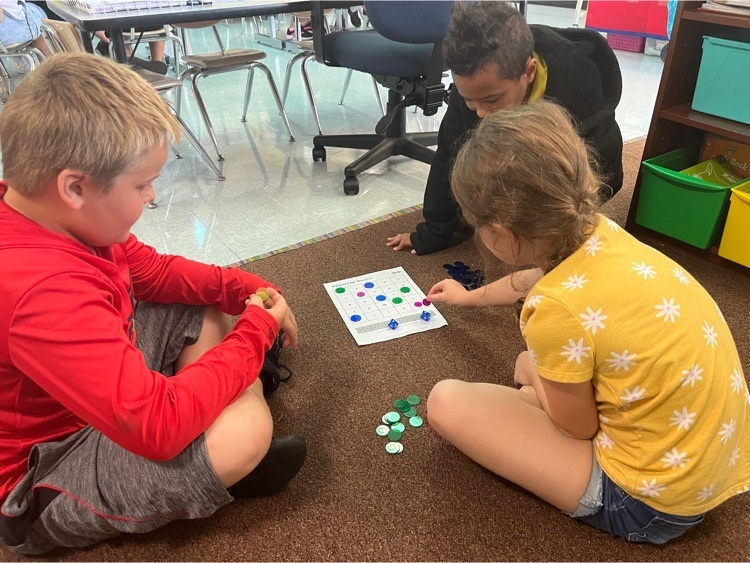 Riverside Lady Pirates shot a 226 at Cherokee Hills; they beat West Liberty-273, and lost to Minster-194. Reaghan McDaniel was medalist with a 40; Cassie May-58, Emma Saylor-59, Zoie Armbruster-69, Allison Estep-75. The team is 24-13. Emma and Allison are shown in pictures.