Riverside Families, Your school-based health center, Flu Vaccine Clinic, is ready for you! Wednesday, October 18 8AM to 3PM Riverside School-Based Health Center Schedule an appointment by contacting Community Health & Wellness Partners at: 937-599-1411.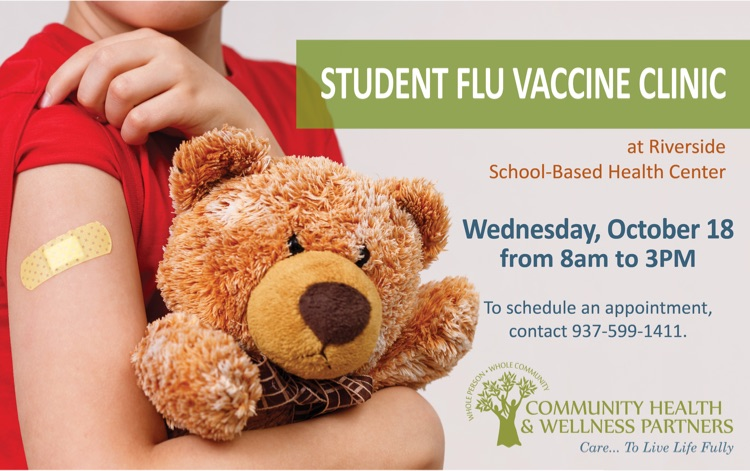 This morning a few of Dr Mann's PAC students reported to the fairgrounds to set out flags for the Logan County Vets to DC trip. What a honor it has been to serve those that have served for our freedom! We thank all Veterans! 🦅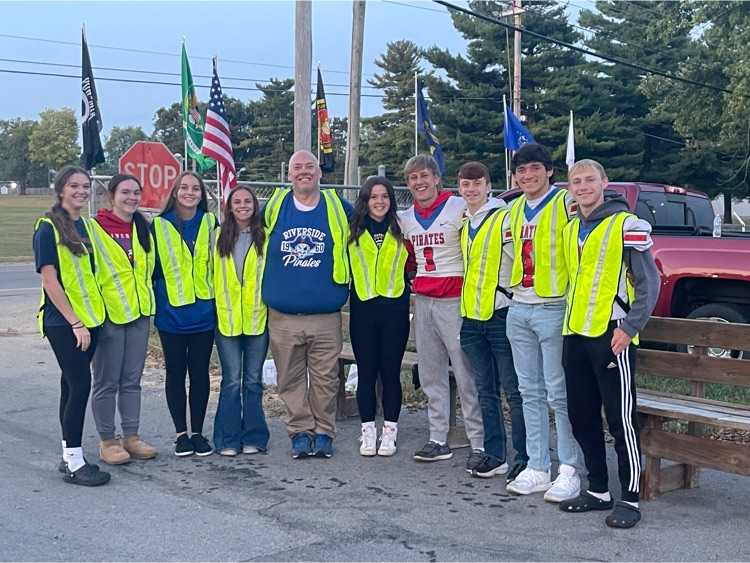 Today Logan, Claire, Maggie, & Illyia were excited to cash in their hard earned money to buy something they really wanted! Prior to shopping they set aside 5 pennies for needs, sorted coins, stacked quarters, and filled a 10 frame with ten pennies to exchange for a dime.💙🤑❤️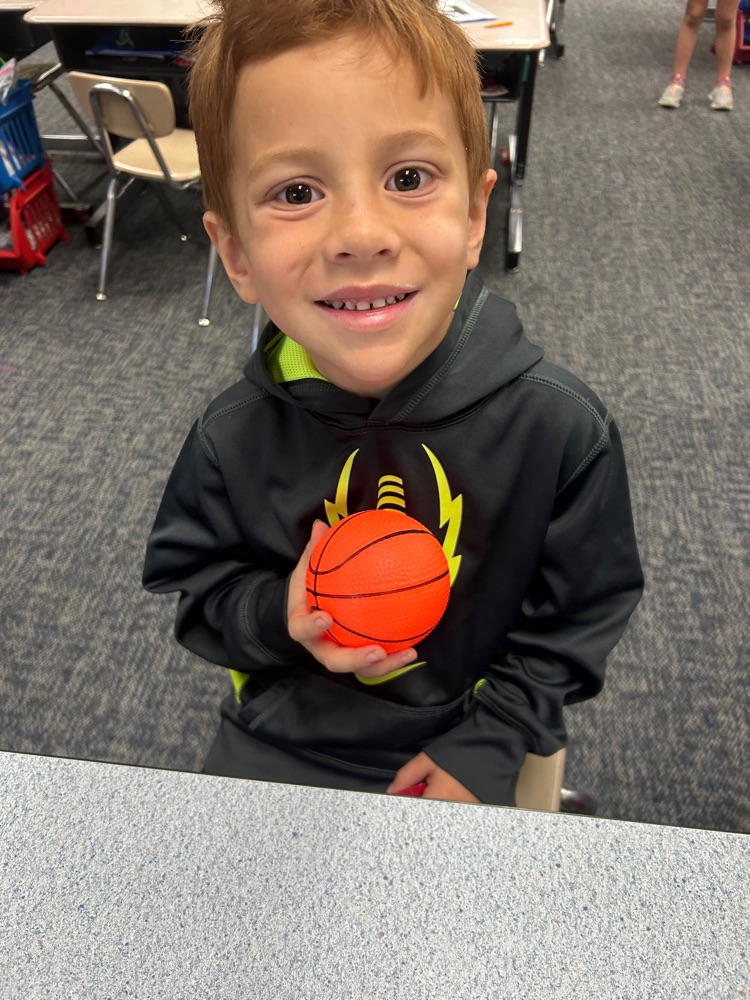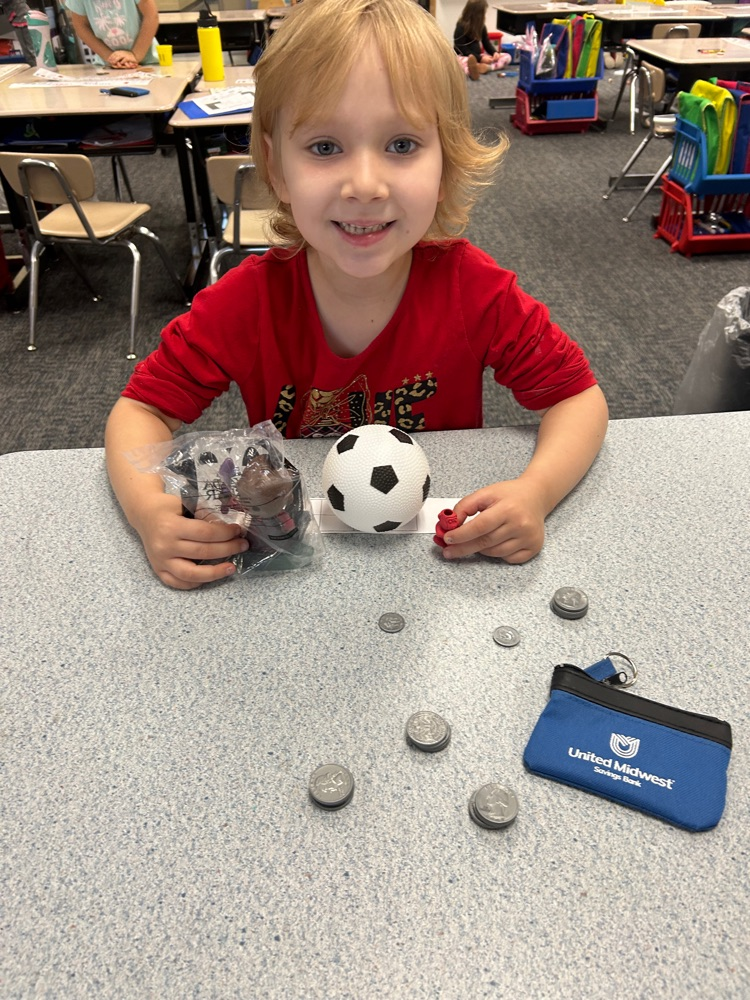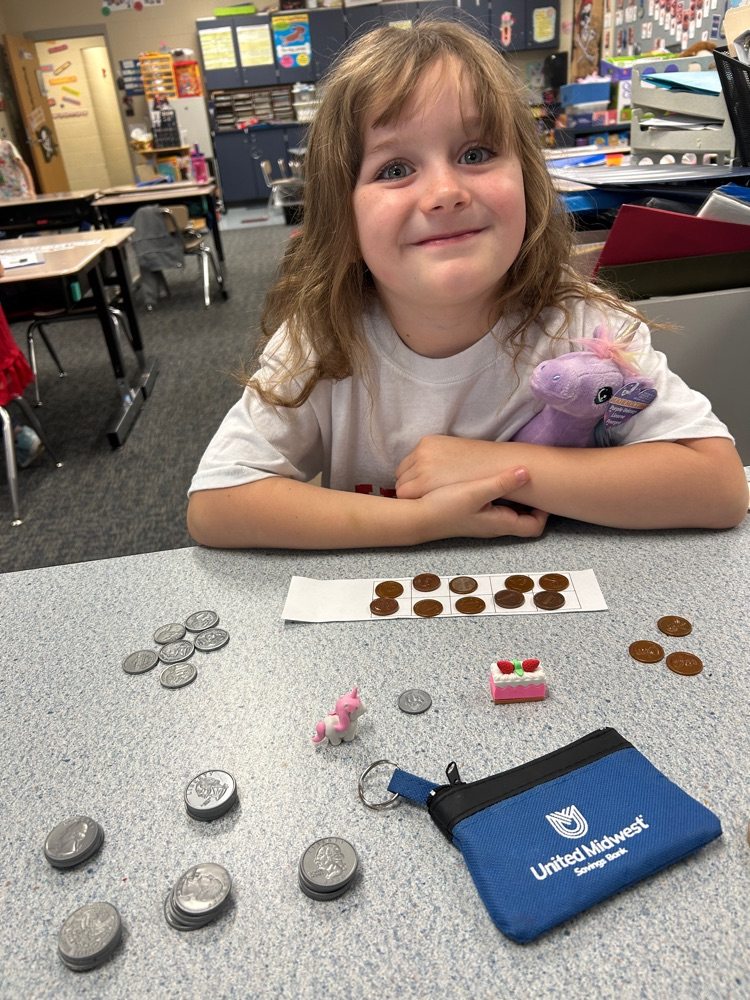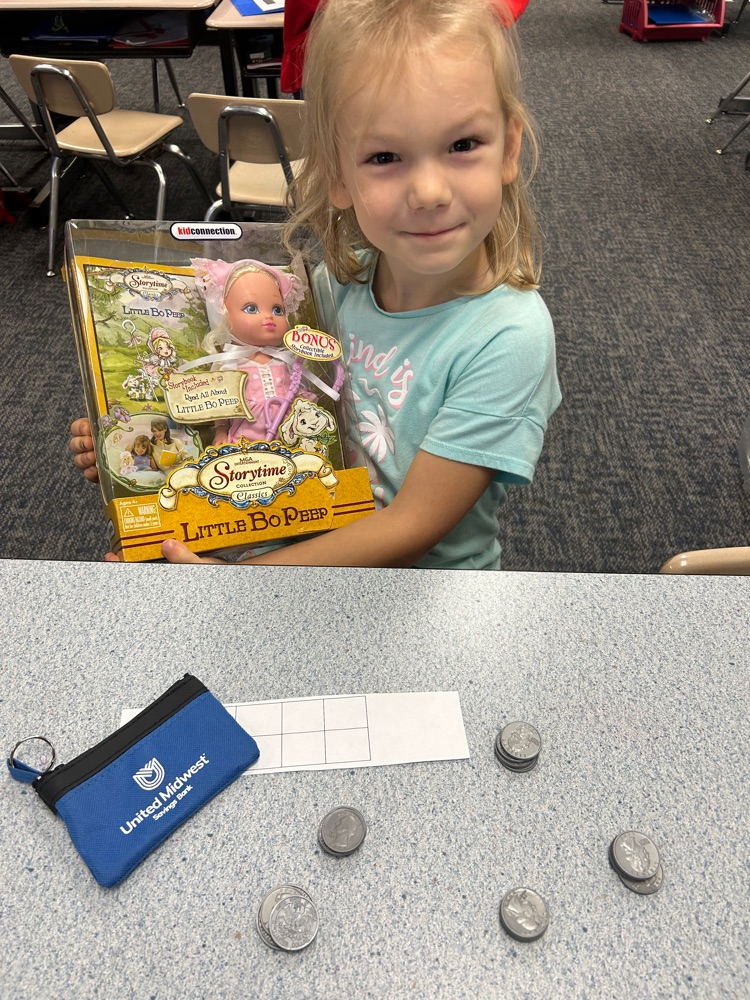 LADY PIRATES: 2024 TRC GOLF CHAMPIONS The Lady Pirates played in the TRC tournament on Thursday at Echo Hills. The Lady Pirates played a great 18-hole match and set another Riverside record with a score of 389. The previous record, set earlier in the season, was 409. The Riverside 18-hole record before this season was 426. The other TRC team scores were: Bethel-430, Miami East-454, Covington-458, Milton-Union-489. For the Lady Pirates in the tournament on Thursday, Reaghan McDaniel was tournament champion with an 82; Zoie Armbruster shot a personal best 98; Emma Saylor shot a 103, Ava Klingler had a 106, Cassie May shot a 116, and Kirstyn Carpenter shot a 128. The Lady Pirates completed the TRC season with a perfect 12-0 record. Reaghan McDaniel was the TRC Player of the Year with a 12-0 record. Also making First Team all-league for the Lady Pirates were Zoie Armbruster and Emma Saylor. Making Honorable Mention all-league for the Lady Pirates were Ava Klingler and Cassie May. The Lady Pirates are 46-11 overall and finished TRC play with a 12-0 record. Pictured: Team Champion Lady Pirates and the TRC 1st Team.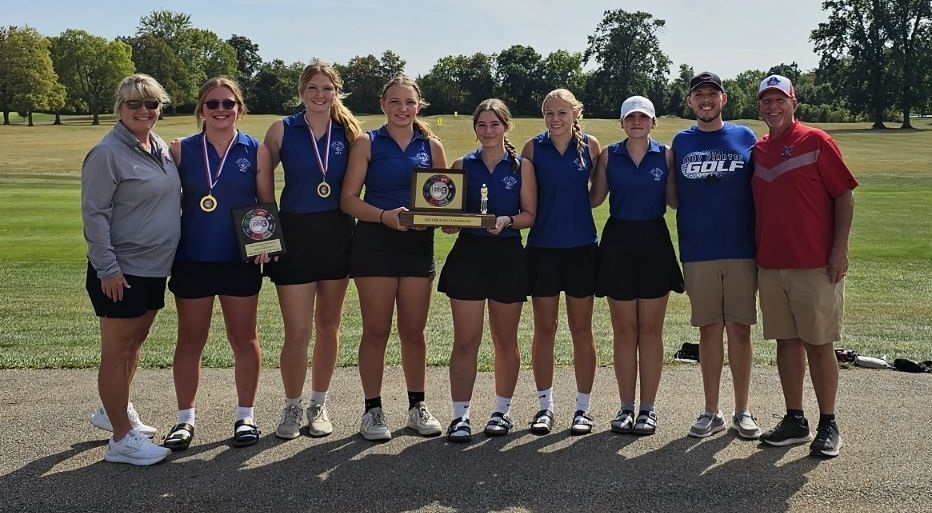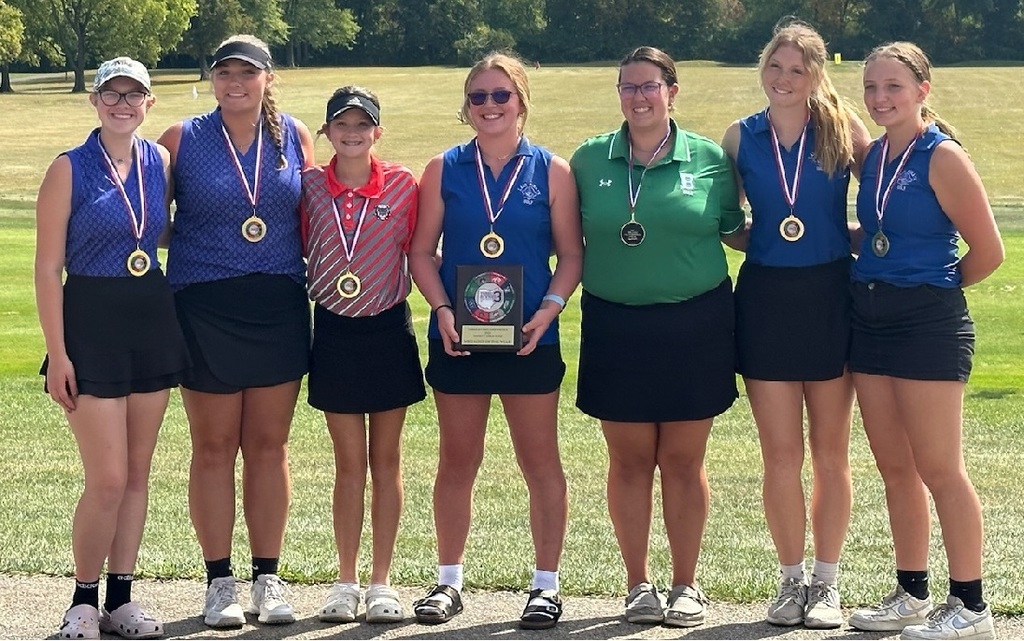 The Lady Pirates beat Milton-Union in the final TRC regular season match on Wednesday by a score of 218-273 at Homestead Golf Course. Reaghan McDaniel was medalist with 45; Zoie Armbruster shot a 55; Emma Saylor and Ava Klingler both shot a 59, and Kirstyn Carpenter shot a personal best 62.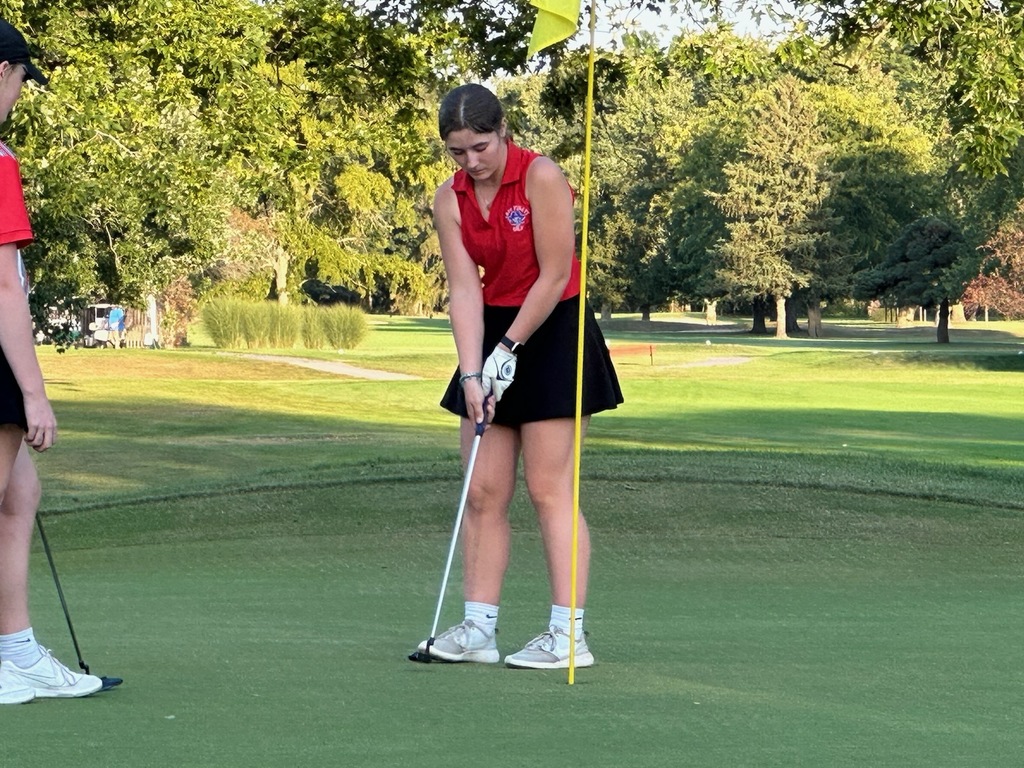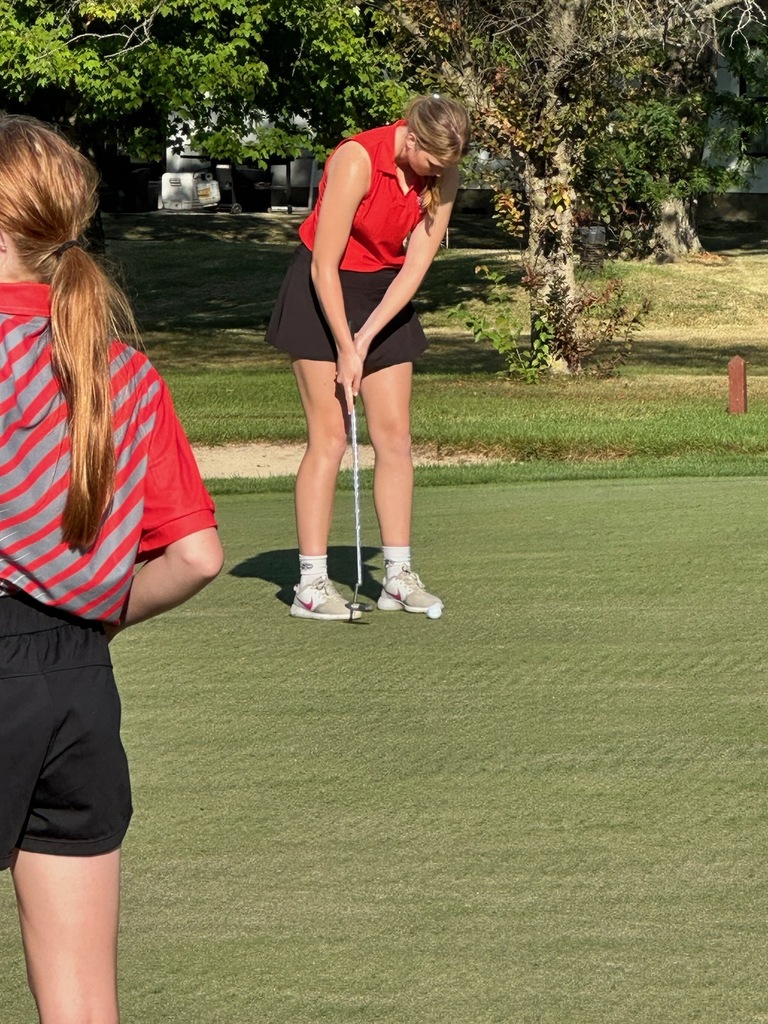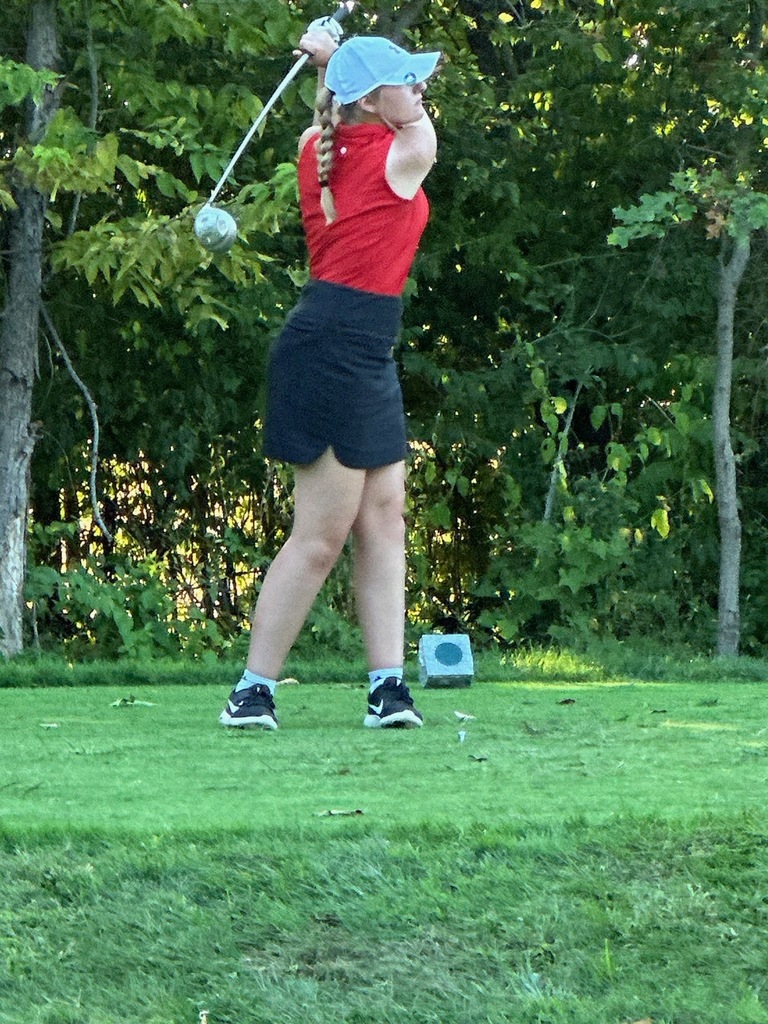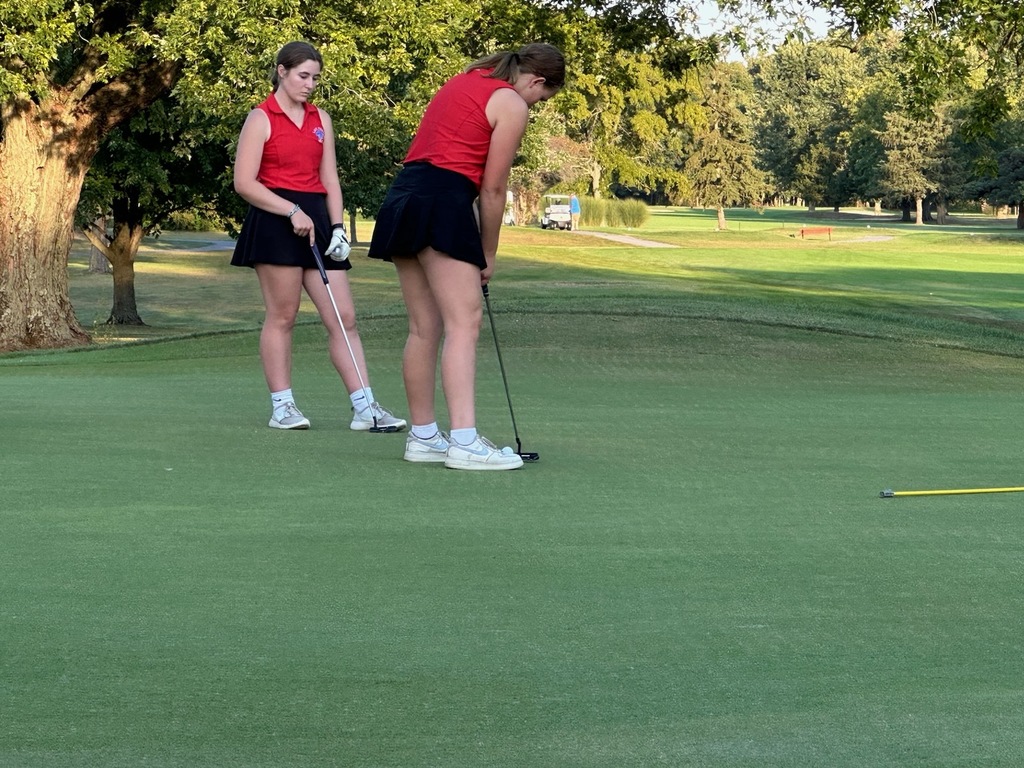 Riverside Boys played in the TRC Tourney at Echo Hills. Jaxon Woods shot a 79, Hayden McCully 88, Hayden Sanford 95 Gavin Robinson 99, Carter Kreglow 123. Jaxon Woods received First Team TRC by earning 3rd place in league points this year.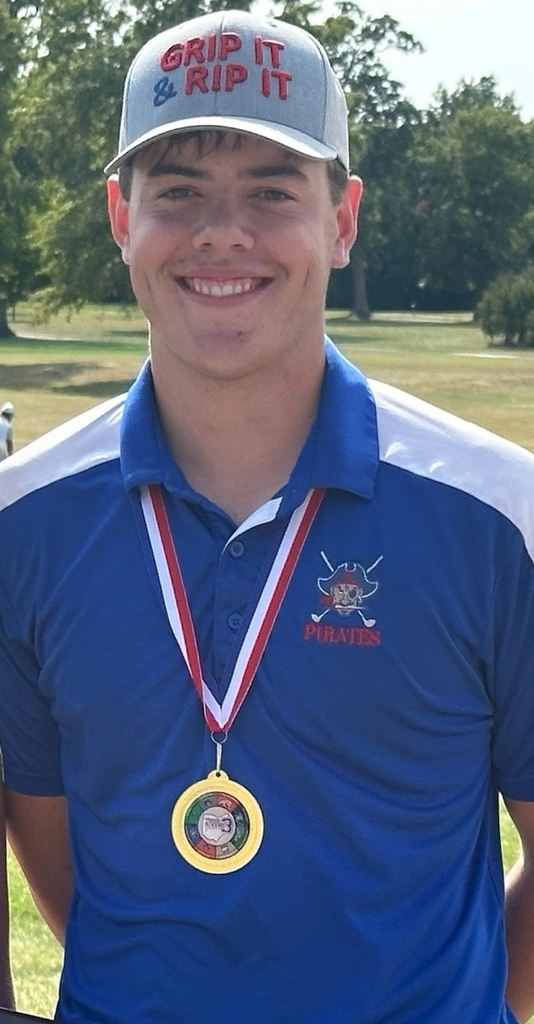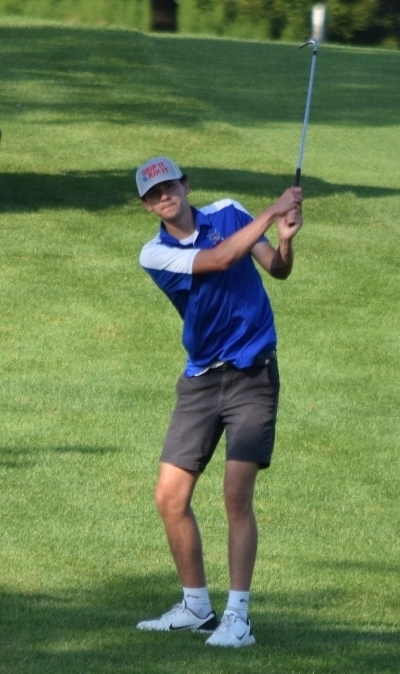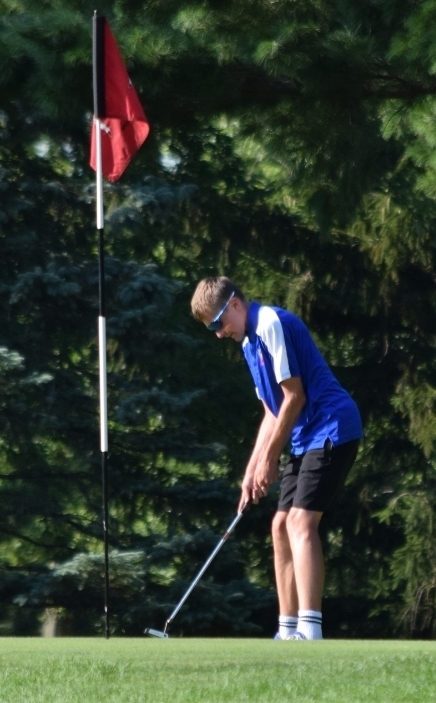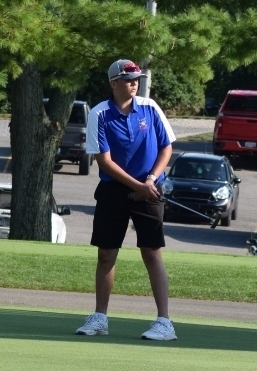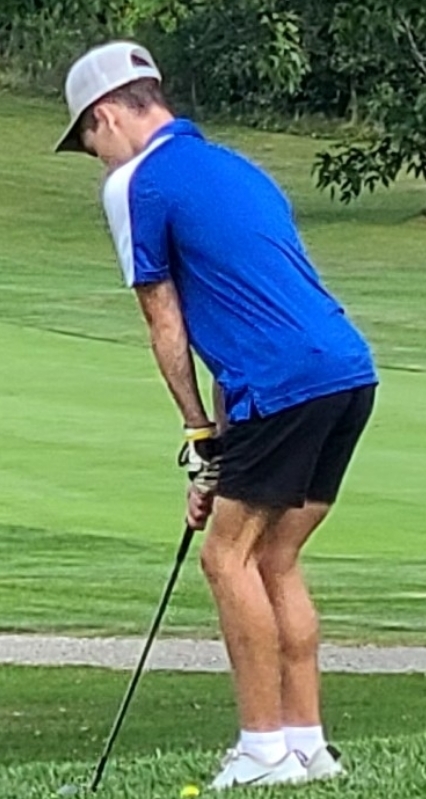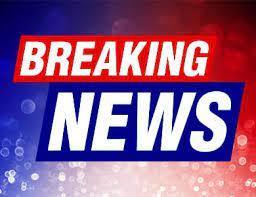 The students are having fun writing their spelling words in the sand.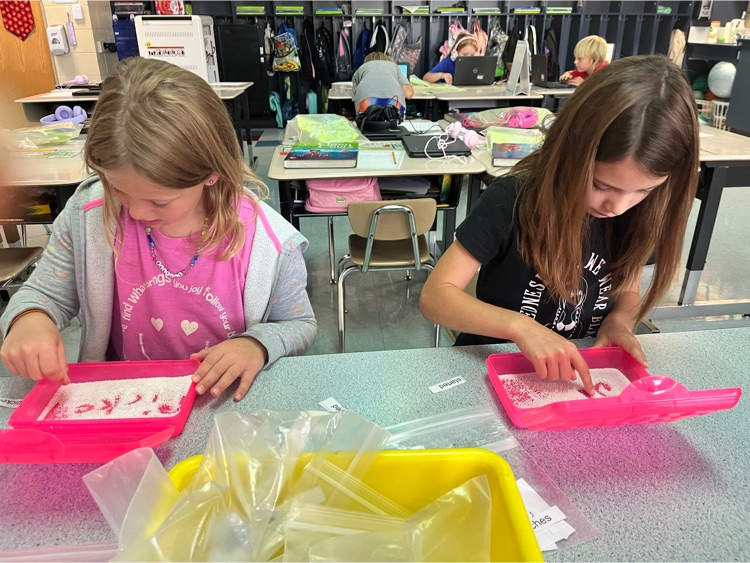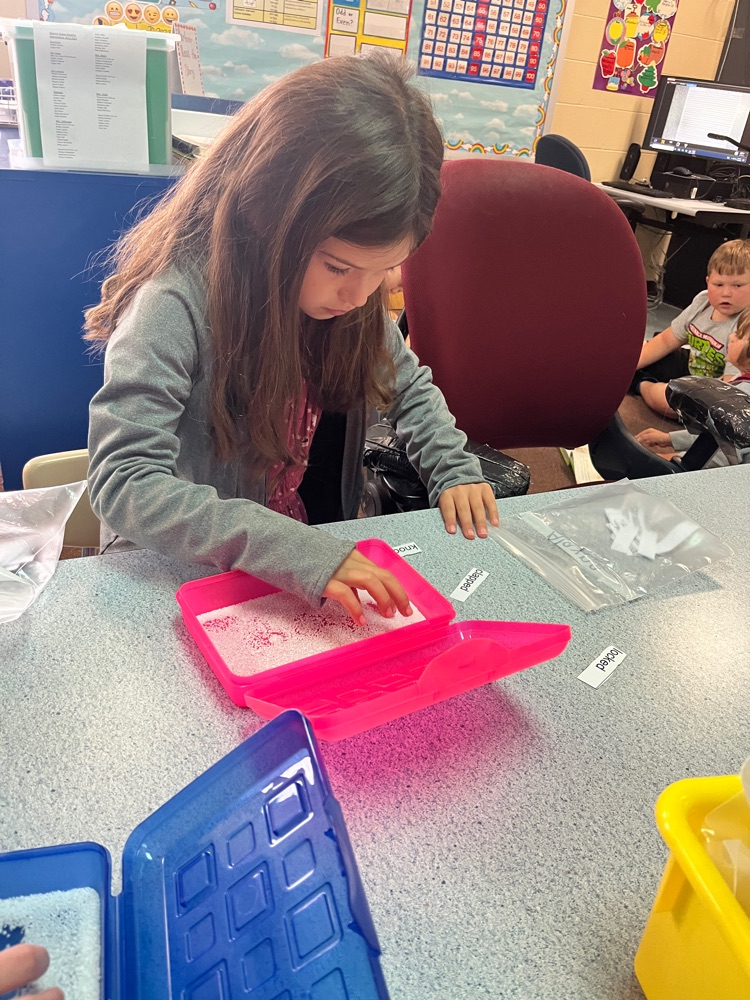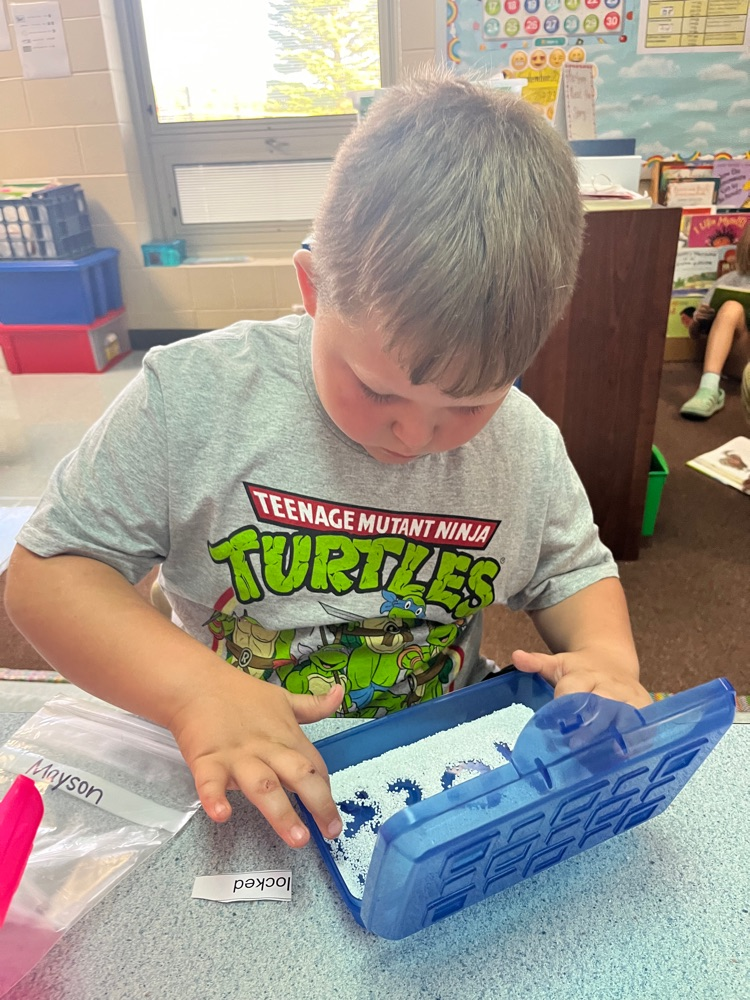 Today Miss Azalea decorated this helmet for one of her pre-k teachers last year. I bet Miss Becky was thrilled to receive this LOVEly gift that was created during our morning centers. She asked me how to write "I love you" after she attempted it. I think she wrote it better!😉❤️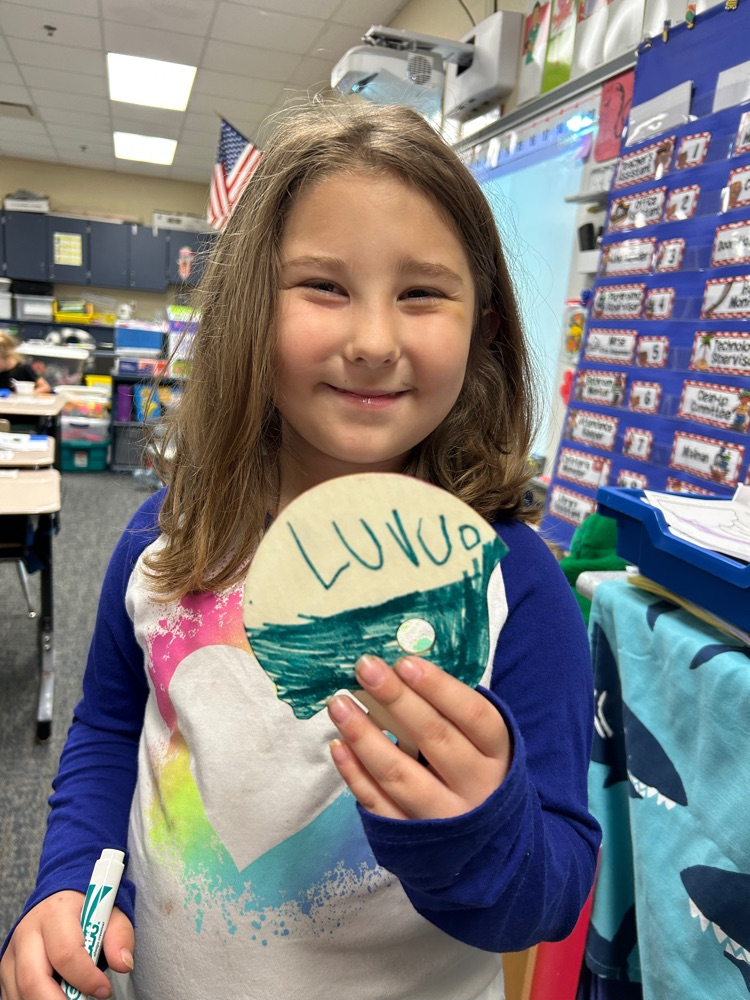 This week we are working on identifying sentences. Students helped me read the words then unscramble them so the sentences were in the correct word order. We used high frequency words we've been studying to give us additional practice identifying these words. Nice job, kiddos!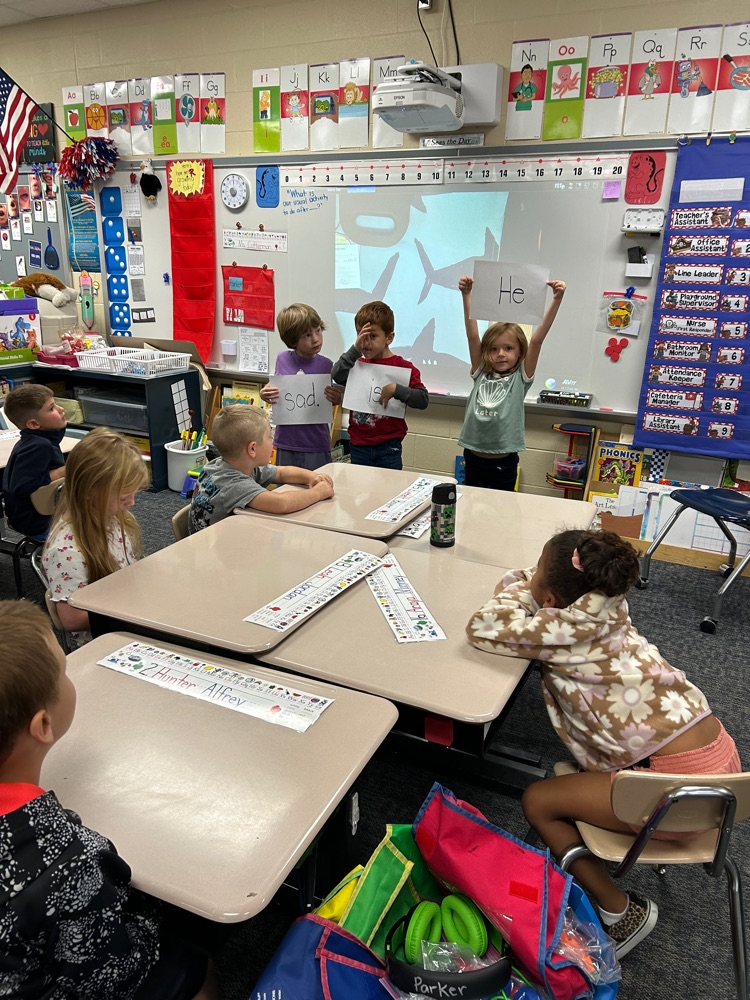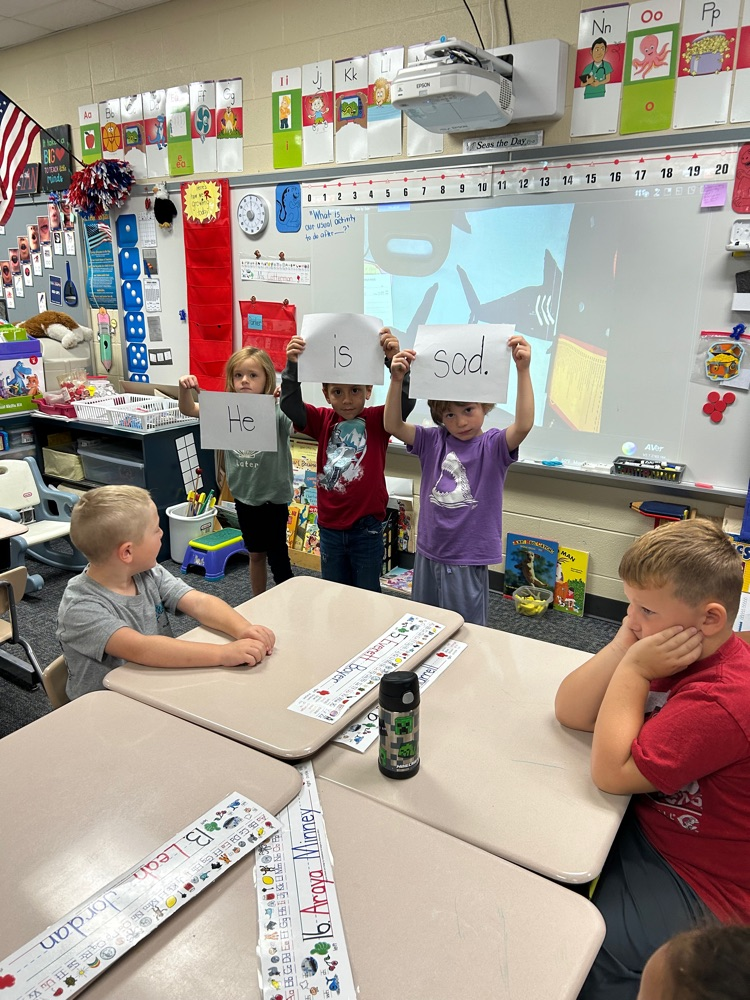 More sentence practice.❤️💙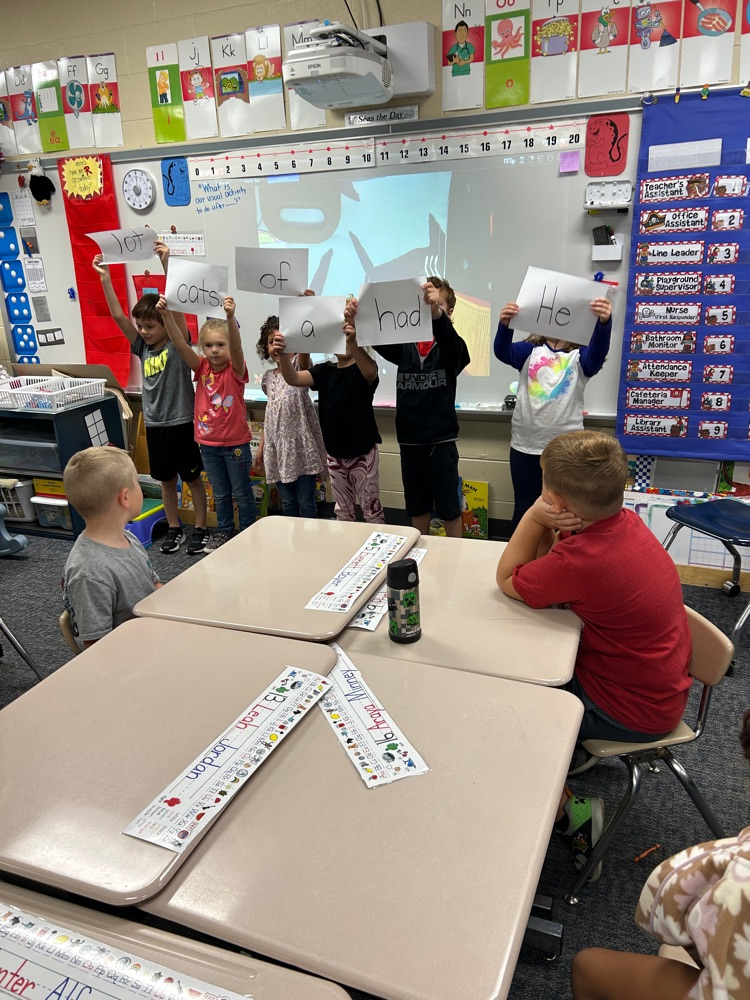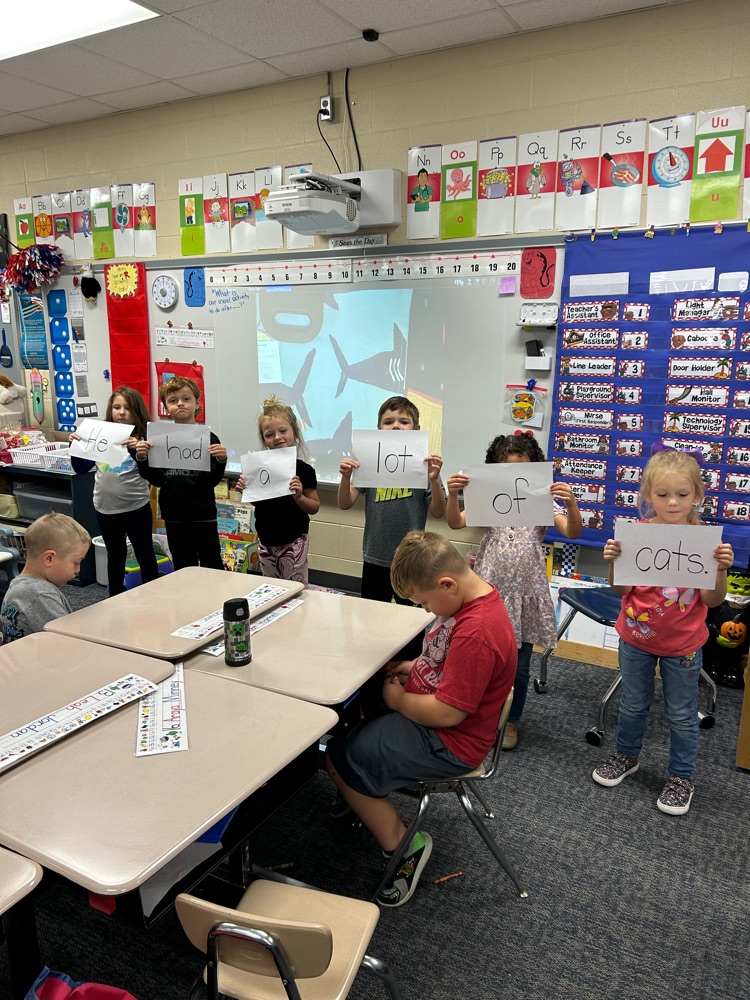 Each of my kindergarteners gave me a hand in building sentences. ❤️😉💙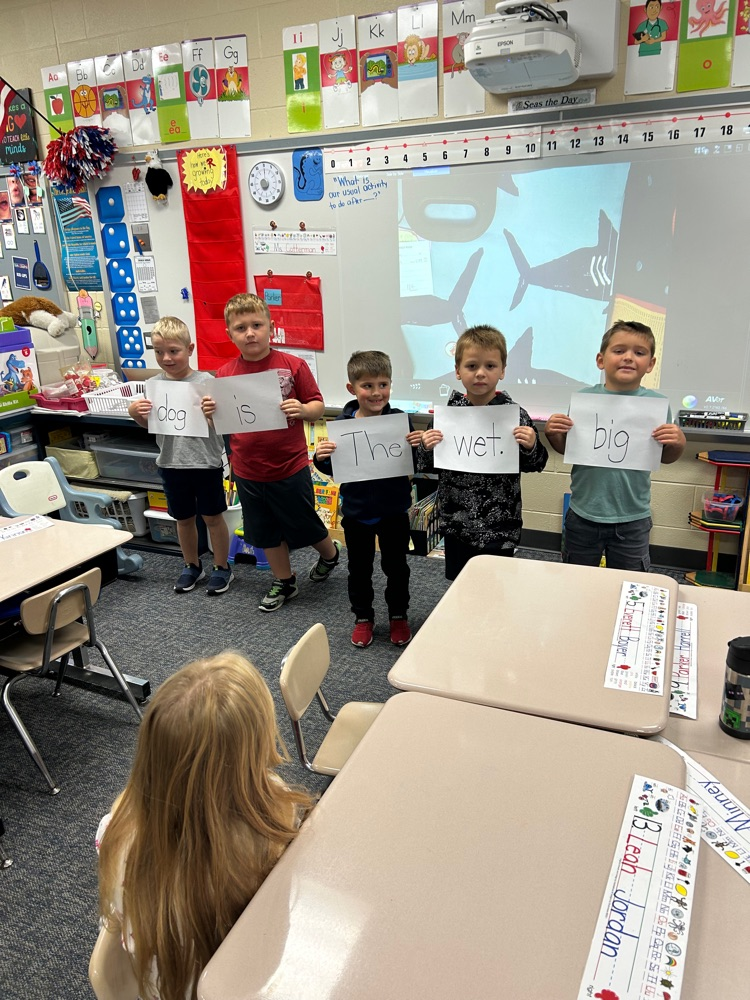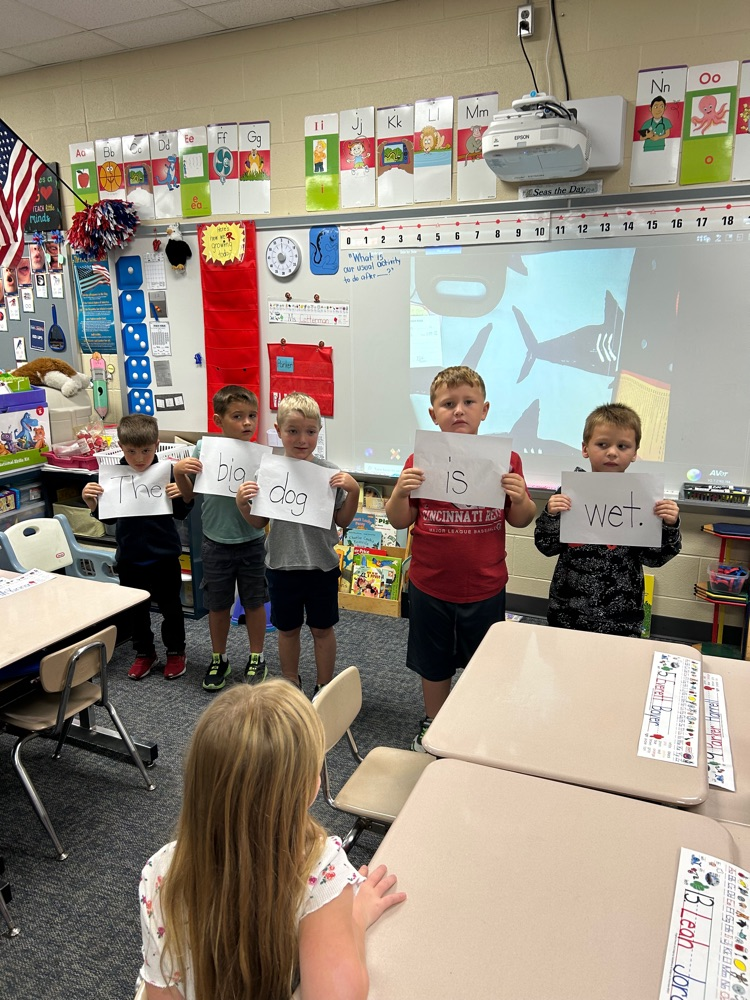 Ok this sentence is a little tricky if YOU understand. 💙🤪❤️ I chose "go" & "and" since these are our high frequency words and "run" is easier to decode. After we unscrambled the sentence, I read it to them to help them realize this sentence was a command telling them to "run."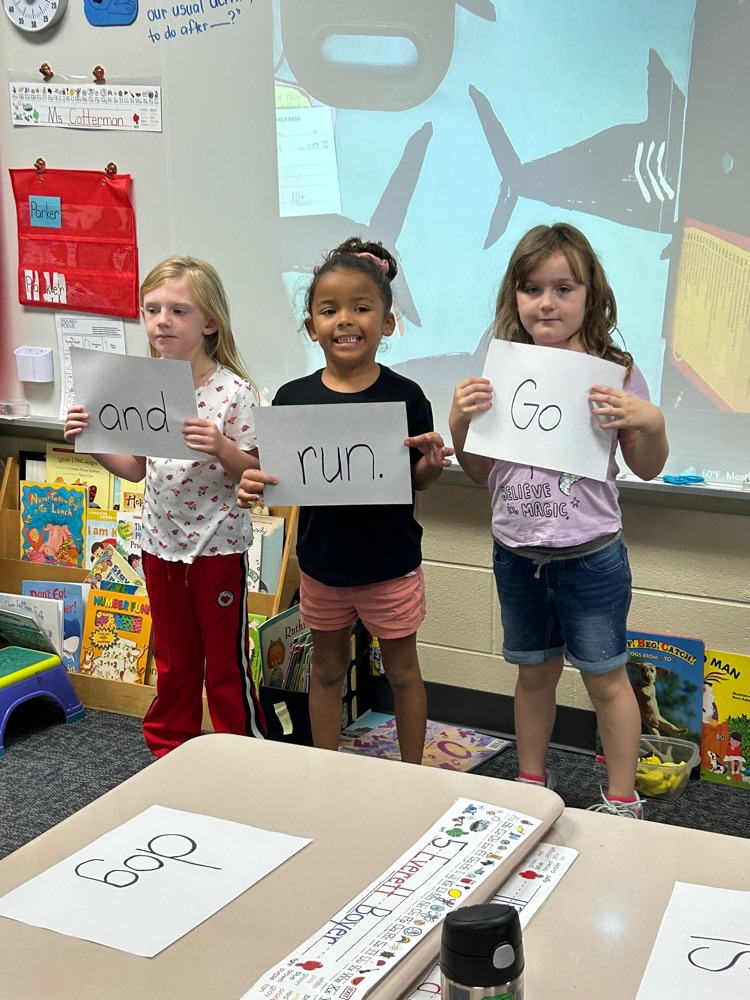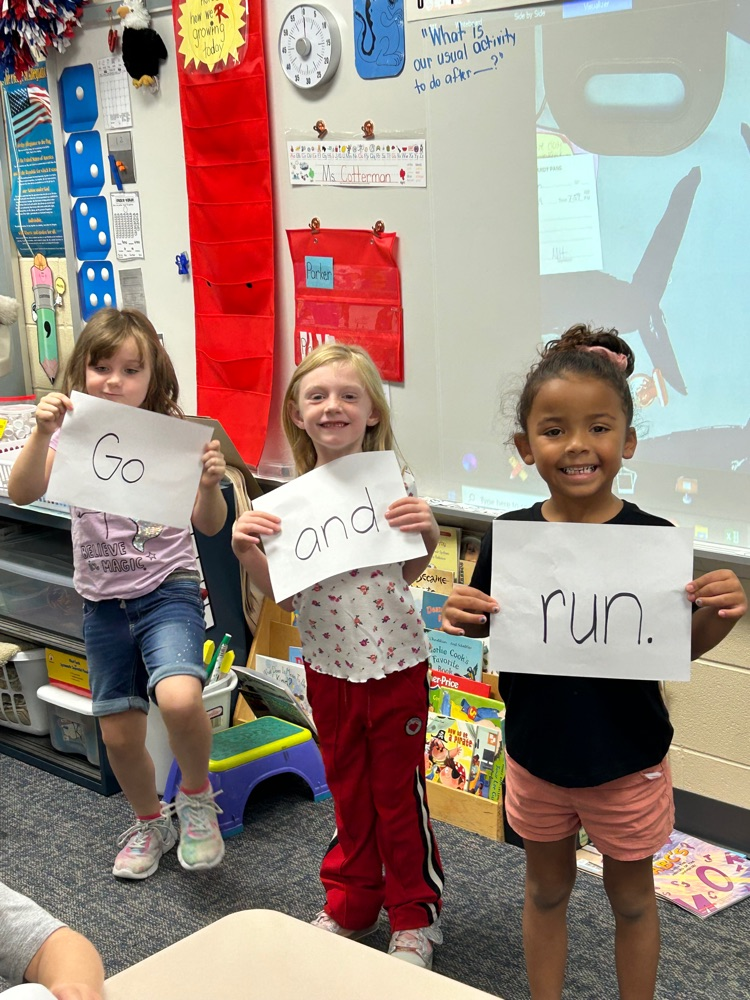 The Lady Pirates defeated Covington in a TRC match on Thursday at Echo Hills Golf Course by a score of 211-240. Reaghan McDaniel was medalist with a 45; Zoie Armbruster shot a 52, Emma Saylor had a 56, Ava Klingler shot a 58, and Kirstyn Carpenter shot a 64. The Lady Pirates are now 41-11 overall and 7=0 in the TRC.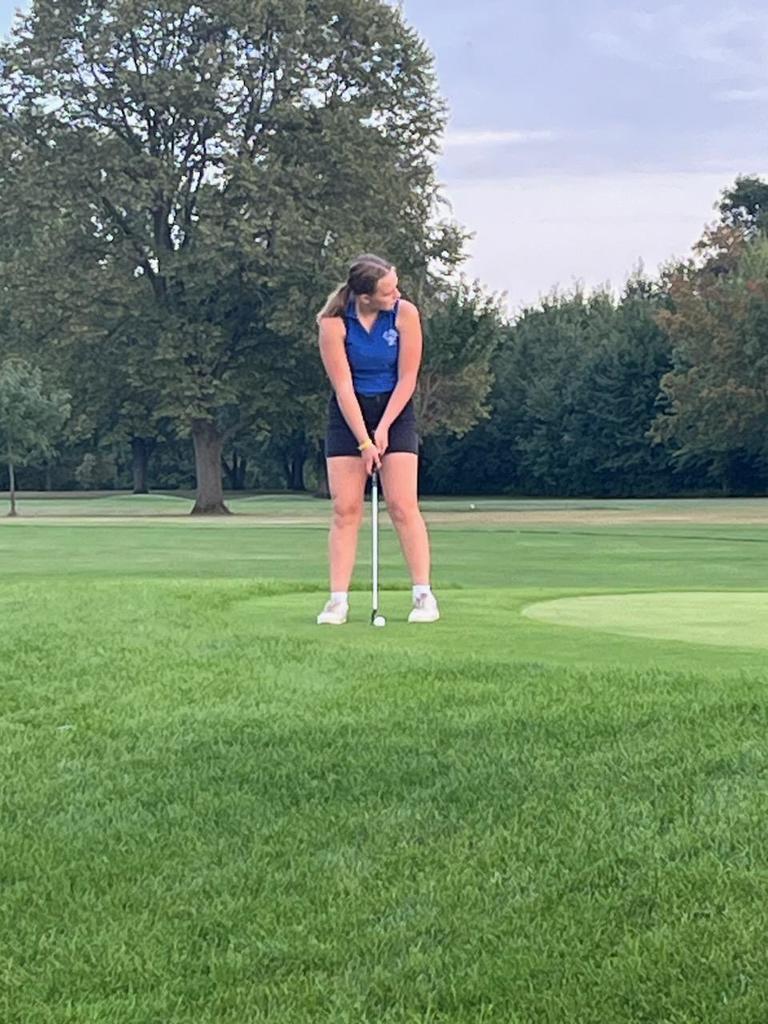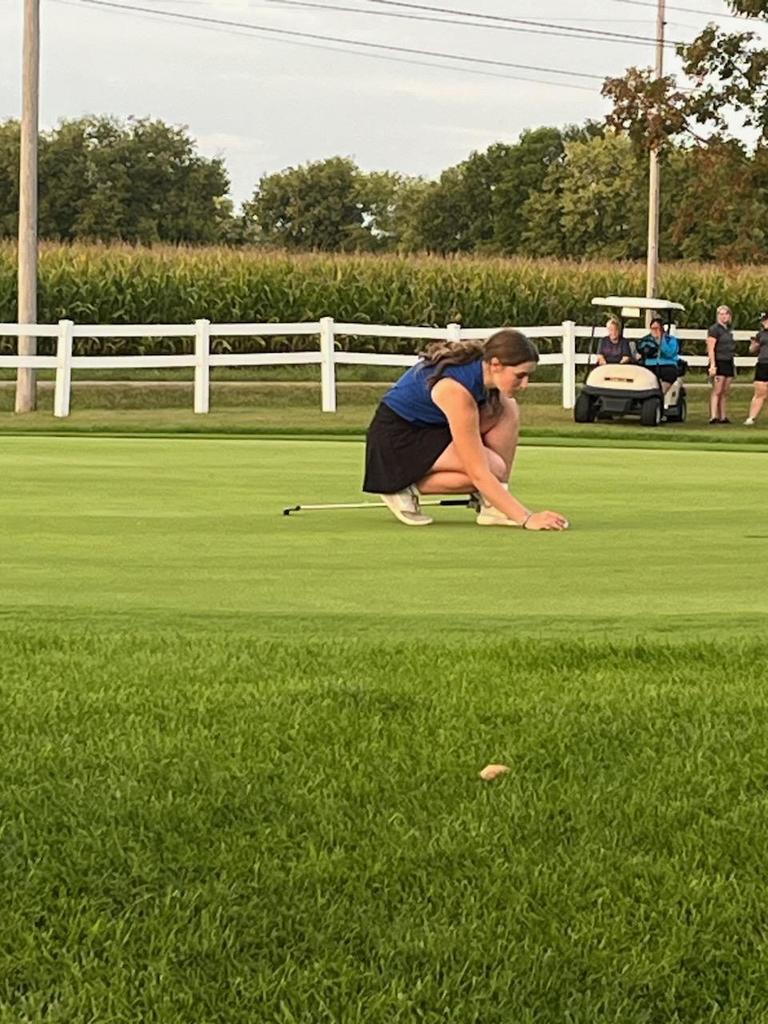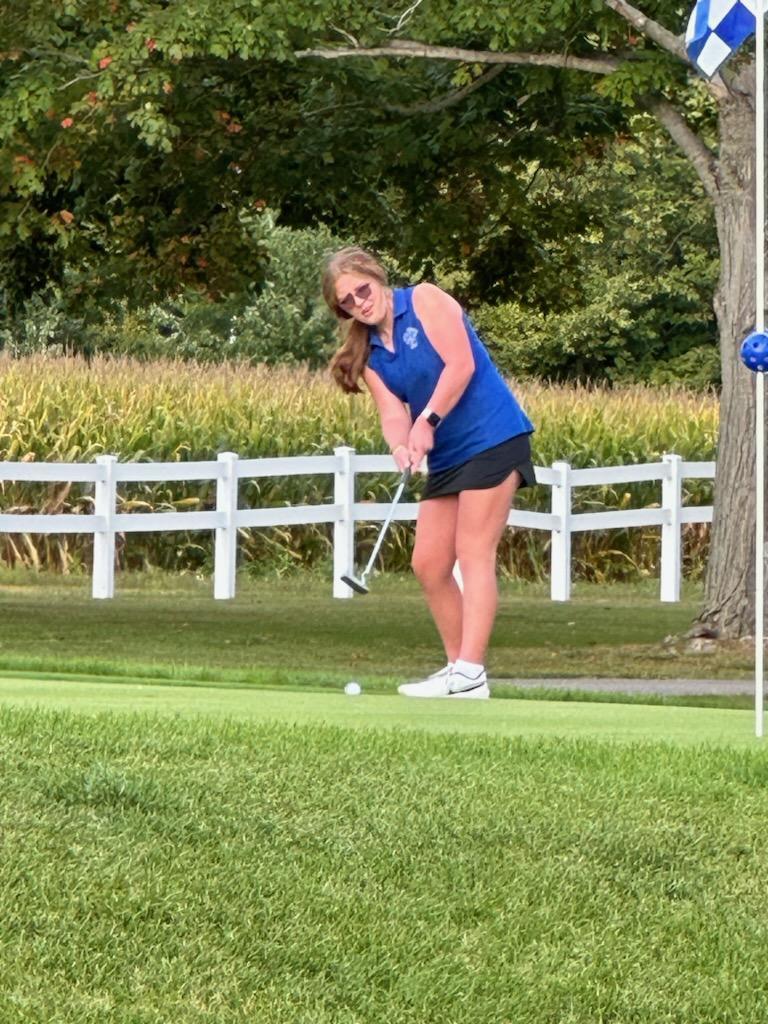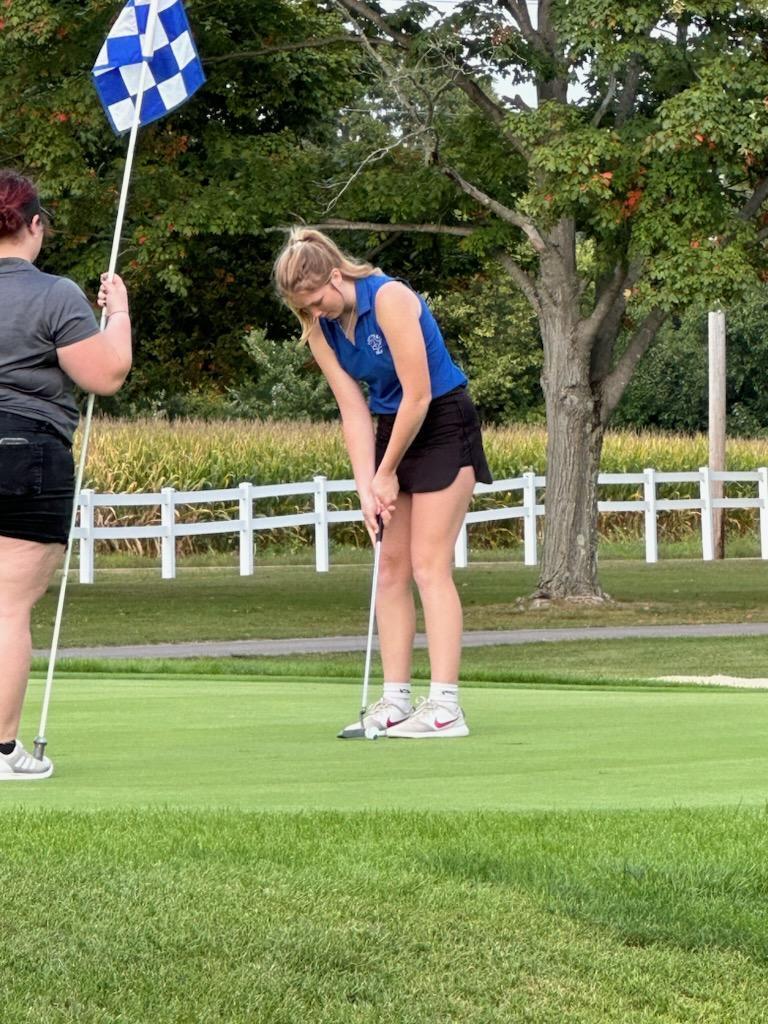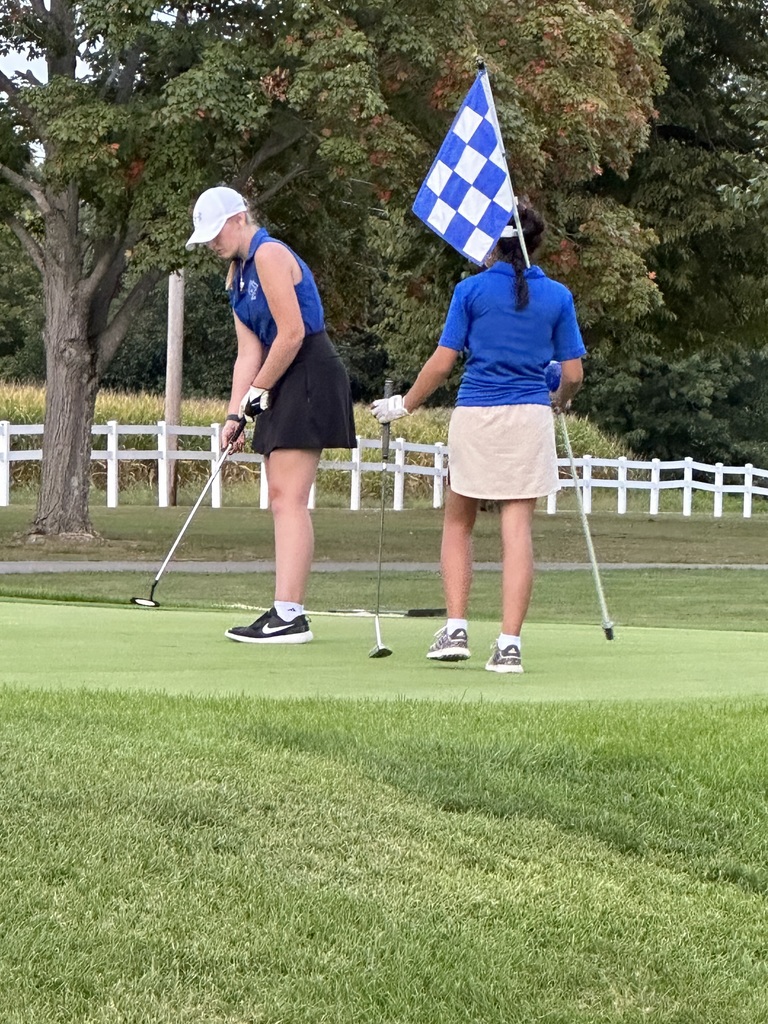 HAPPY BIRTHDAY, Miss Harley!! Hope you are having a wonderful day!!! ❤️🧁💙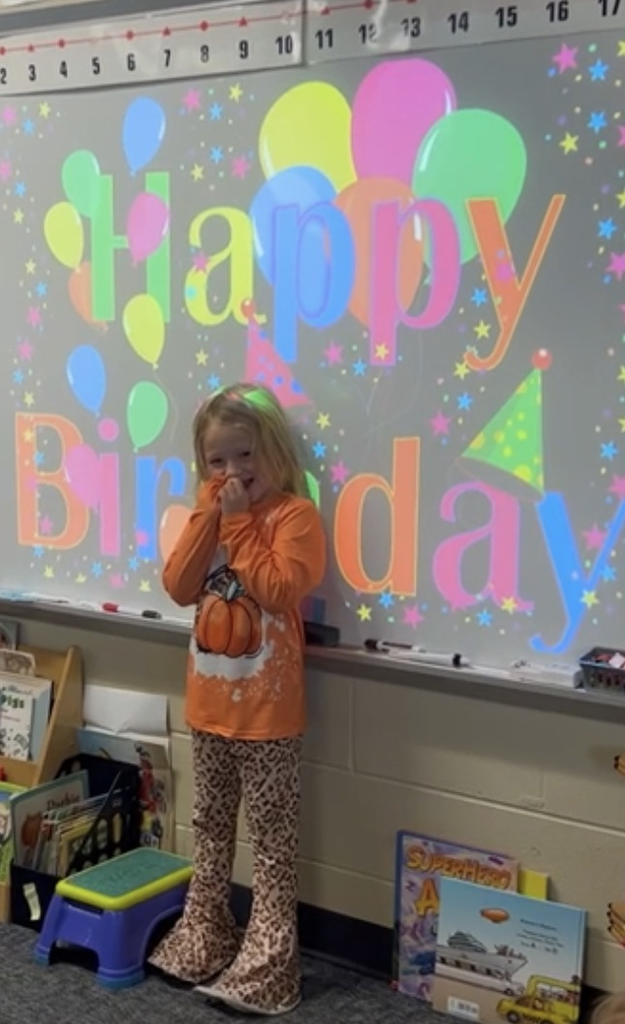 Riverside boys finished 3rd in a quad match Monday. Jaxon Woods was match medalist with a 40. Hayden Sanford 45, Hayden McCully 47, Gavin Robinson 51, Carter Kreglow 59, Daniel Esh 64. We also celebrated our favorite senior GAVIN ROBINSON! Thank you to all that came out!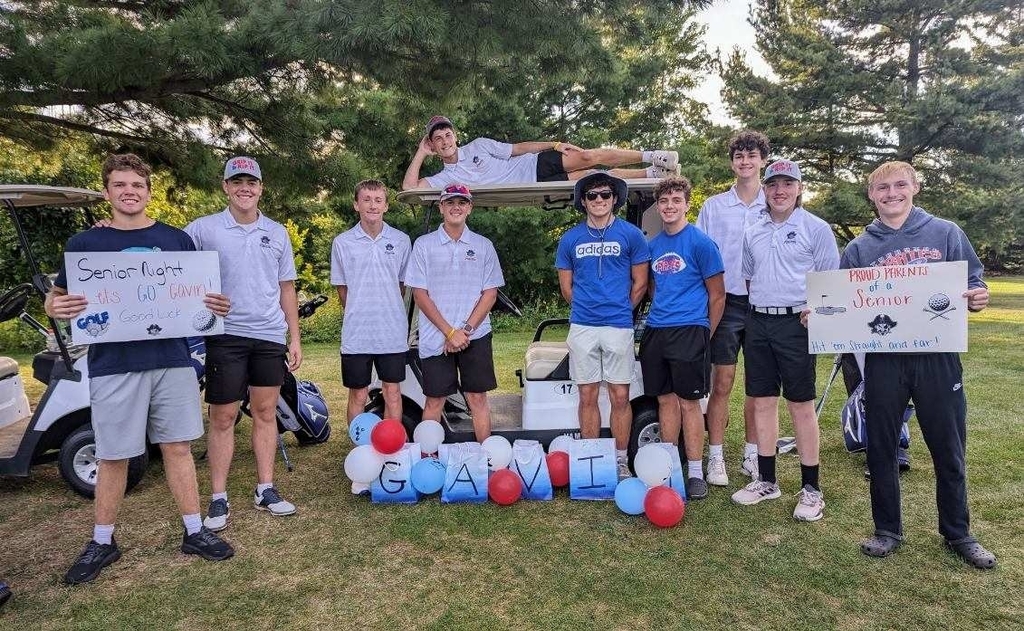 HS Volleyball Saturday, September 23, 2023 Riverside at Lehman The JV game will now start at 10:00 a.m. It was originally scheduled for an 11:00 a.m. start.
TROY CHRISTIAN TICKETING INFORMATION There will be cash and card sales at the gates. The Troy Christian Athletics Department will be using a digital ticketing system, called Hometown Ticketing for all regular season Junior High School and High School HOME events for the 2023/2024 school year that requires a ticket or season pass to enter our events. To purchase regular-season individual event tickets and season passes, please utilize the following procedures to make your purchases online. Tickets can be purchased at the gate using your debit/credit cards or cash. Please note that regular season individual event purchases can only be made two (2) weeks prior to an event. You will receive a QR code(s) that will be sent to your phone, or you can print out a copy of the ticket with the QR code(s). Your QR code(s) will be scanned at the gates to allow for your admittance to the event.
https://troychristian.hometownticketing.com/embed/all

Today, Hunter, Everett, Araya, Leah, & Parker were excited to exchange their pennies for nickels, dimes, and quarters then shop for their prizes. We're learning if we want more money to buy bigger prizes we need to spend wisely or do more work to earn more money (or both?!🤪)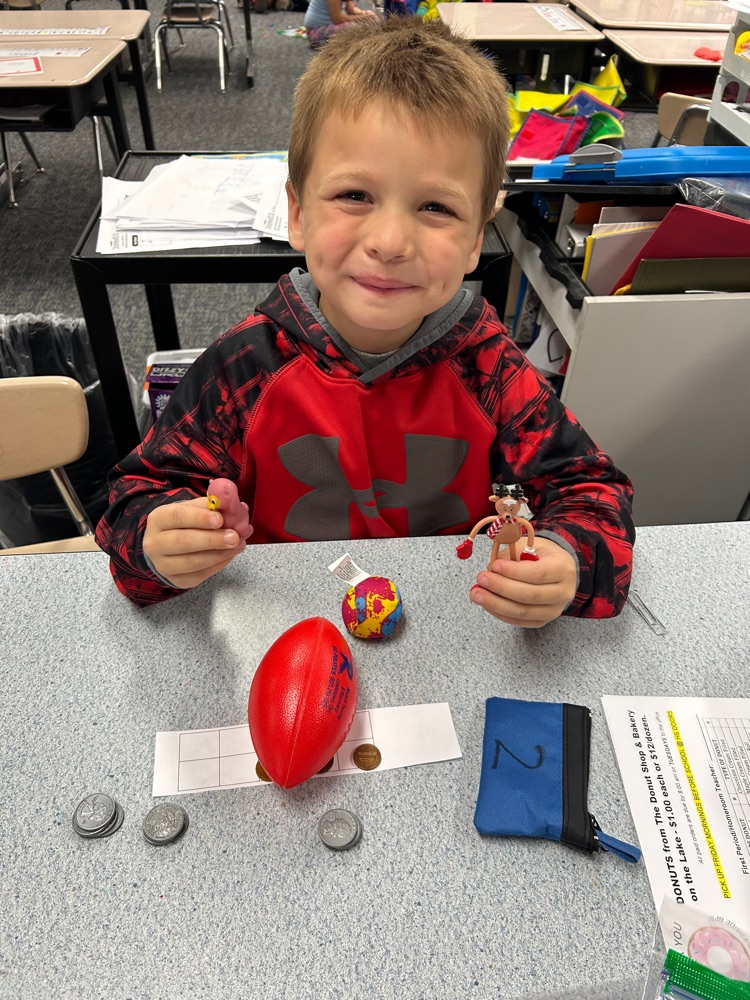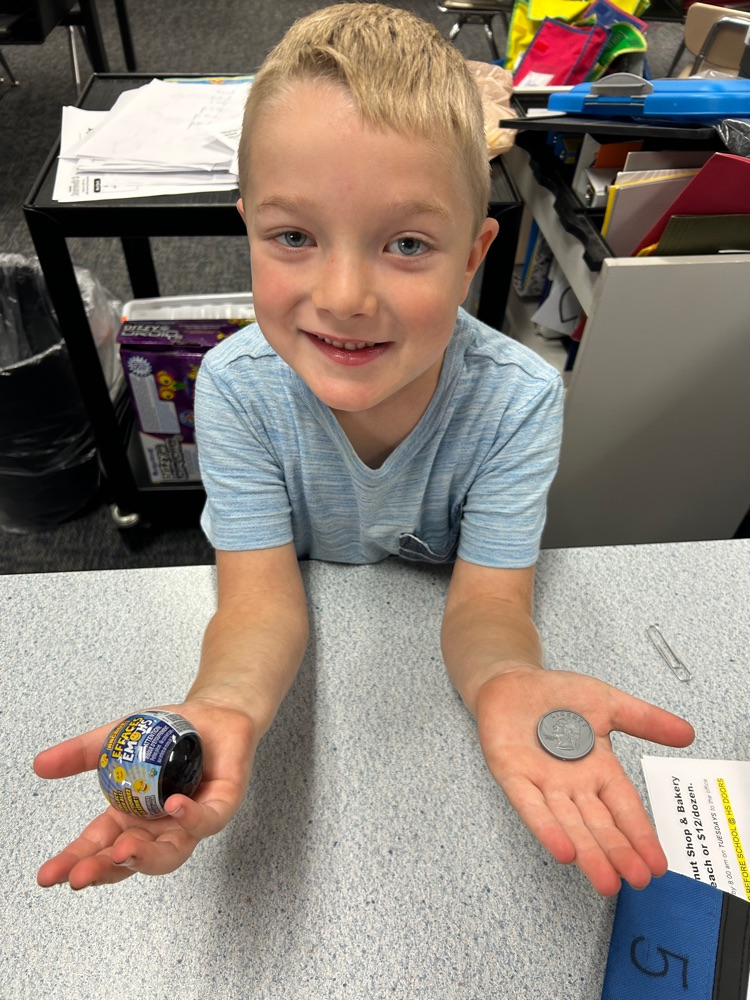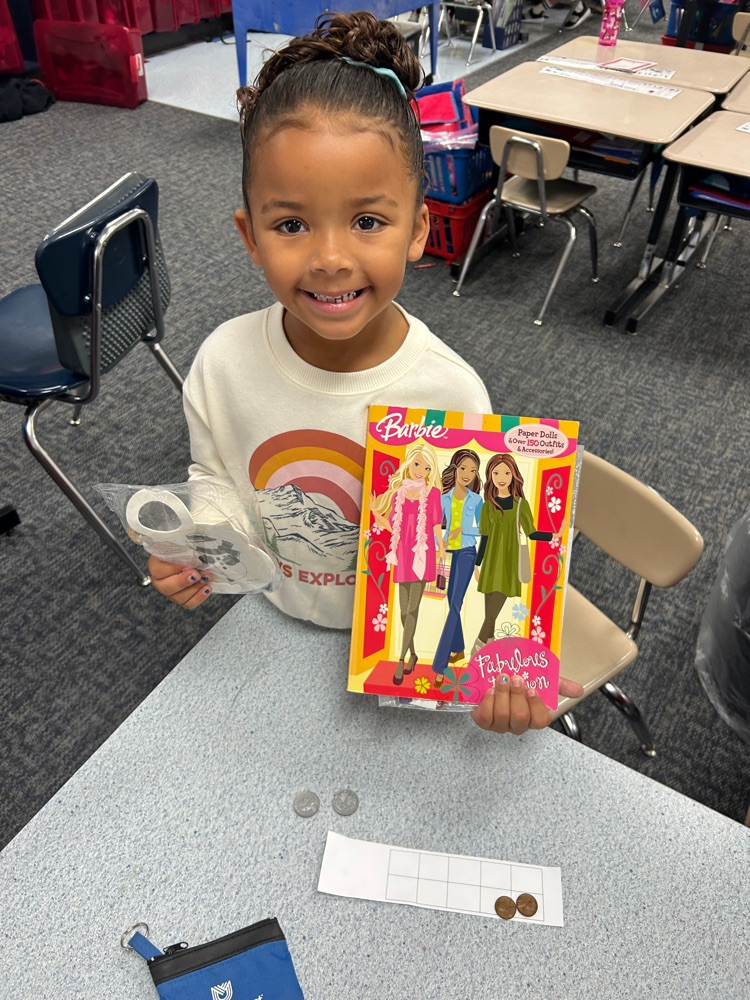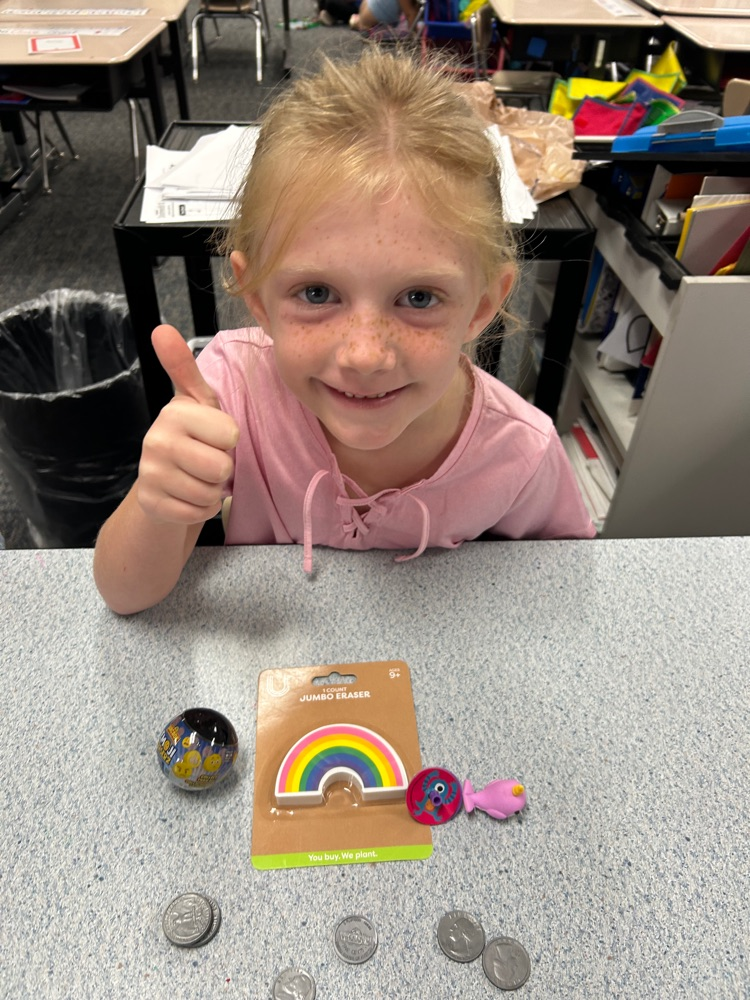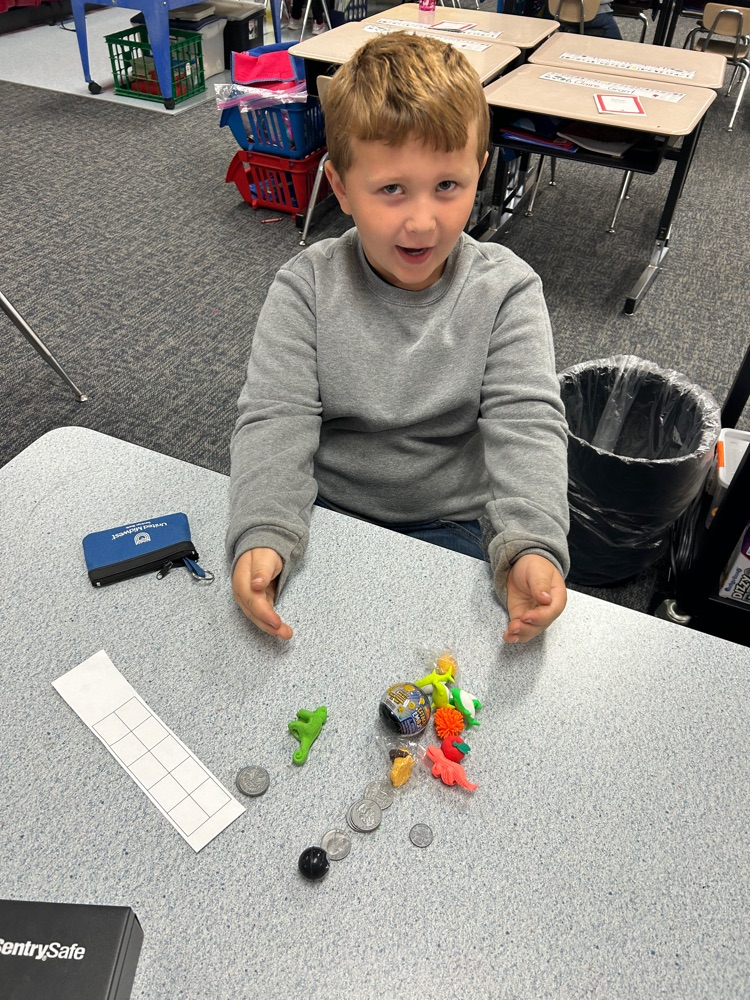 The Lady Pirates played in the Graham Invitational on Saturday at Lakeland Golf Course. Players from 12 teams competed at the invitational and the Lady Pirates finished in 5th place. Division I Centerville was the team champion. Reaghan McDaniel shot an 83 and finished 2nd in the field of 48 golfers. Emma Saylor shot a personal best 102, Zoie Armbruster had a 116; Ava Klingler and Cassie May both shot 118.